Ohio Small Business Owner Highlight
There are many reasons to start a small business, but for longtime entrepreneur Letha Pugh and her wife, Wendy, their gluten-free bakery was born because Wendy's Celiac disease prevented the family from going out for meals.
Ohio Events
There are currently no events scheduled in this area. Please check back later or register for one of our
upcoming national webinars
on topics like small business lending options, retirement and more.
Ohio Policy
Browse our latest state-based regulatory comments and legislative testimony in this area below, or click the button to view all records.
Wednesday, January 31, 2018
Ohio Research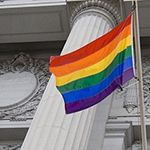 Small Business Majority released a national scientific opinion poll—including oversamples in five states—that found small business owners oppose denying services to LGBT customers based on religious beliefs, rights to free speech or freedom of artistic expression. Further, the poll showed that a majority of small businesses support enacting federal and state laws to protect LGBT individuals from discrimination in places of public accommodation. Small business owners feel that nondiscrimination policies are good for their state's business climate and their own business's bottom line.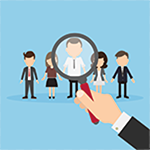 Scientific opinion poll finds small business owners are hiring, but those doing so are having a hard time finding candidates with the right background; they support programs such as apprentice and internships to identify and increase the number of qualified workers.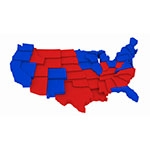 Small Business Majority's scientific opinion polling shows small business owners often feel disadvantaged by large corporations and the electoral system overall. They believe our current campaign finance system puts large corporations at a competitive advantage and support significant reforms to level the playing field between small employers and large corporations.