Washington, D.C. Small Business Owner Highlight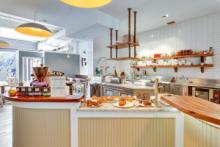 Combining the favored adult beverages of the morning and evening, Slipstream blends together crafted coffee and libations to create a unique, trendy bar going experience in Washington, D.C.
Owners Miranda Mirabella and Ryan Fleming were inspired by the specialty coffee scene while living together in San Francisco. As the quality of coffee continued to rise, they realized they lacked a sufficient means of truly exploring and learning about what tickled their palettes.
Washington, D.C. Events
There are currently no events scheduled in this area. Please check back later or register for one of our
upcoming national webinars
on topics like small business lending options, retirement and more.
Washington, D.C. Policy
Browse the list of our latest state-based regulatory comments and legislative testimony in this area.
Wednesday, November 7, 2018
Tuesday, October 10, 2017