Washington, D.C. Small Business Owner Highlight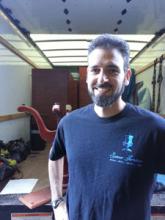 Office furniture is often just a boring afterthought for many. But Sumner Furniture sets out to put the fun in functional when it comes to adorning offices with top-notch furniture.
Jeff Thorner, the self-proclaimed Furniture Guy, is the founder and CEO of Sumner Furniture in Washington, D.C., and he's on a mission to help make your office stand out.
Washington, D.C. Events
There are currently no events scheduled in this area. Please check back later or register for one of our
upcoming national webinars
on topics like small business lending options, retirement and more.
Washington, D.C. Policy
Browse our latest state-based regulatory comments and legislative testimony in this area below, or click the button to view all records.
Wednesday, November 7, 2018
Tuesday, October 10, 2017