Georgia Small Business Owner Highlight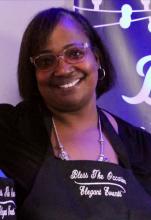 In the midst of a global pandemic and a severe economic recession, entrepreneur Adriane Anderson was forced to rethink her retirement plan.
A Georgia native and a lover of hosting gatherings, Adriane Anderson opened her event venue Bless the Occasion just last year. She knew she wouldn't be able to retire comfortably if she continued to rely on her income working at Publix, a grocery store chain, so she embarked on her journey as a small business owner in 2015. She purchased an old home in Stone Mountain, GA, and remodeled the facility—a process that took about four years to complete, as she had to navigate zoning changes and permit requirements. Her business hosts little girls' tea parties, etiquette classes, baby showers, birthdays and small events of up to 50 guests. 
Georgia Events
There are currently no events scheduled in this area. Please check back later or register for one of our
upcoming national webinars
on topics like small business lending options, retirement and more.
Georgia Policy
Browse our latest state-based regulatory comments and legislative testimony in this area below, or click the button to view all records.
Georgia Research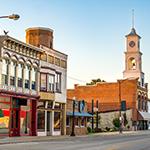 This report compiles findings from focus groups and roundtable discussions with rural small business owners and other small business stakeholders in four states, as well as the results of a national poll of rural small business owners. The report also features recommendations for policymakers and service providers to increase opportunities for rural entrepreneurs.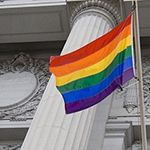 Small Business Majority released a national scientific opinion poll—including oversamples in five states—that found small business owners oppose denying services to LGBT customers based on religious beliefs, rights to free speech or freedom of artistic expression. Further, the poll showed that a majority of small businesses support enacting federal and state laws to protect LGBT individuals from discrimination in places of public accommodation. Small business owners feel that nondiscrimination policies are good for their state's business climate and their own business's bottom line.