Georgia Small Business Owner Highlight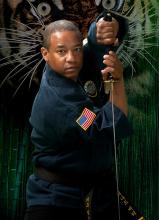 Master Renard Beaty is not only a 5th-degree black belt, but he is also the owner of Kick Start Martial Arts, winner of the 2017 Wells Fargo's Neighborhood Renovation Program grand prize and recipient of the 2019 Best of Atlanta Award in the Martial Arts School category. Despite his awards and popularity in his community, his small business is struggling just like everyone else's.
Georgia Events
Tuesday, March 9, 2021
|
5:00pm ET
The COVID-19 pandemic has highlighted the need for affordable and accessible child care for working families.
Roundtable
|
Atlanta, GA
Georgia Policy
Browse our latest state-based regulatory comments and legislative testimony in this area below, or click the button to view all records.
Thursday, February 18, 2021
Wednesday, February 10, 2021
Georgia Research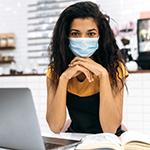 The COVID-19 pandemic has strained Georgia's economy and public health system, while small businesses across the state continue to face significant financial setbacks that are hampering their recovery. A new survey sheds light on the state of small business in Georgia, as well as their views on policy solutions that can boost their businesses and provide important support to their employees.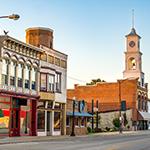 This report compiles findings from focus groups and roundtable discussions with rural small business owners and other small business stakeholders in four states, as well as the results of a national poll of rural small business owners. The report also features recommendations for policymakers and service providers to increase opportunities for rural entrepreneurs.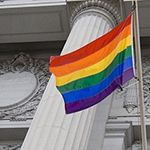 Small Business Majority released a national scientific opinion poll—including oversamples in five states—that found small business owners oppose denying services to LGBT customers based on religious beliefs, rights to free speech or freedom of artistic expression. Further, the poll showed that a majority of small businesses support enacting federal and state laws to protect LGBT individuals from discrimination in places of public accommodation. Small business owners feel that nondiscrimination policies are good for their state's business climate and their own business's bottom line.