California Small Business Owner Highlight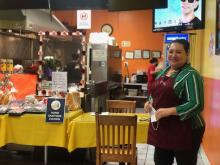 Más de un año y medio desde el inicio de la pandemia, muchas pequeñas empresas no están seguras de sí podrán recuperarse después de luchar para mantenerse a flote, y acumular una abrumadora deuda. Los pequeños emprendedores que se identifican como minorías, mujeres e inmigrantes, han sido desproporcionadamente afectados por la pandemia ya que han enfrentado barreras para acceder a los programas federales de alivio y préstamos tradicionales. La emprendedora Daysi Del Rosario Rivas Peralta es un ejemplo de ello.
California Events
California Policy
Browse our latest state-based regulatory comments and legislative testimony in this area below, or click the button to view all records.
California Research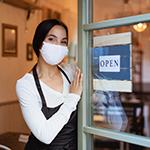 California lawmakers are weighing a proposal to require proof of COVID-19 vaccination or a negative test for customers at consumer-facing businesses and to similarly require employers to mandate vaccinations or negative COVID-19 tests for employees. New opinion polling from Small Business Majority reveals that small businesses in California are supportive of proposals to mandate vaccinations and testing at places of business to help ensure local economies can operate safely, amid setbacks from the current surge in COVID-19 cases.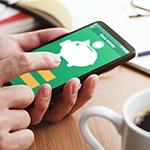 Nearly a year into the COVID-19 pandemic that has strained California's economy and public health system, small businesses across the state continue to experience significant financial setbacks. A new survey of California small business owners reveals that their struggles are being exacerbated by challenges accessing capital, and they strongly support policy solutions that would deliver the financial relief they need to survive this year-long crisis.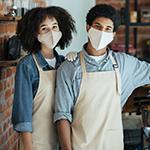 As the COVID-19 pandemic has raged across the country and resurges in California, small business owners continue grappling with the effects of state and local public health orders and a loss in consumer demand. Nine months into this crisis, California's small business owners say their businesses have been diminished, leaving them with reduced revenue and operating capacity. They're making difficult decisions that are impacting the workforce through reduced wages, working hours and employee benefits.