California Small Business Owner Highlight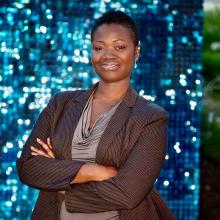 Armed with a cosmetology license, two bachelor's degrees and a love for organic hair care, Mariatu "Tu" Browne is on a mission to unlock the natural beauty of every client she encounters. She discovered her passion for hair at the early age of nine while braiding hair for her friends and family in her native home in Sierra Leone.
California Events
California Policy
California Research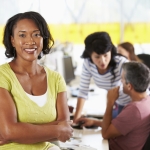 Access to capital is consistently one of the most pressing issues for small business owners. A recent survey conducted by Greenberg Quinlan Rosner Research for Small Business Majority found California small business owners are worried about predatory lending and agree that there should be stronger regulations on online lending. The poll was a national online survey of 500 small business owners with an oversample of 141 California small business owners and conducted between September 29 and October 4, 2017.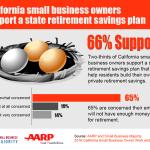 A scientific opinion poll released by AARP and Small Business Majority shows a strong majority of California small business owners support the creation of a voluntary, portable retirement savings program that would allow employees to more easily save for their financial future. What's more, small business owners believe offering such a program to their employees would give their business a competitive edge.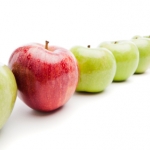 Although large employers have been expanding wellness programs in recent years, small businesses have lagged in this endeavor. Since small businesses employ nearly 50% of all private-sector workers, any comprehensive expansion of wellness and prevention efforts must include a role for this large swath of private sector employers.