California Small Business Owner Highlight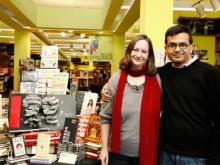 Small business owner Christin Evans is writing the next chapter for two historic bookstores.
Christin, who holds a MBA and was a management consultant for A.T. Kearney, gave up her high powered but emotionally unfulfilling career more than a decade ago to seek a new challenge. She and her husband, Praveen Madan, took over the 40-year-old San Francisco bookstore Booksmith in 2007 and the 60-year-old Kepler's Books in 2012—bringing new life to old ink, and in the process creating much more than just places to buy volumes.
California Events
Saturday, March 13, 2021
|
10:30am PT
What are your legal obligations and key considerations as a small business owner facing reopening in California?
Expo/Fair
|
CA
Wednesday, March 17, 2021
|
12:30 - 1:30pm PT
This panel will discuss the structural and financial barriers to diverse entrepreneurship in California, along with success stories and strategies for overcoming these barriers.
Conference
|
CA
California Policy
Browse our latest state-based regulatory comments and legislative testimony in this area below, or click the button to view all records.
California Research
Nearly a year into the COVID-19 pandemic that has strained California's economy and public health system, small businesses across the state continue to experience significant financial setbacks. A new survey of California small business owners reveals that their struggles are being exacerbated by challenges accessing capital, and they strongly support policy solutions that would deliver the financial relief they need to survive this year-long crisis.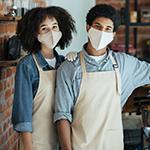 As the COVID-19 pandemic has raged across the country and resurges in California, small business owners continue grappling with the effects of state and local public health orders and a loss in consumer demand. Nine months into this crisis, California's small business owners say their businesses have been diminished, leaving them with reduced revenue and operating capacity. They're making difficult decisions that are impacting the workforce through reduced wages, working hours and employee benefits.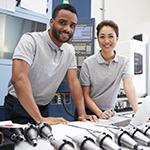 On October 21, Small Business Majority released a new report on small business challenges in hiring and training employees in California and their struggles accessing the broader workforce development ecosystem. The report reveals findings from an online survey of small business owners across the state, as well as separate focus group discussions, interviews and other convenings that provide insights into the ways small business owners approach hiring and training. It also provides recommendations for stakeholders to better engage their local small employers.