California
From offices across the state, Small Business Majority works closely with policymakers and small business owners to address the most important issues impacting California's entrepreneurs today—access to responsible capital, healthcare, retirement, workplace benefits and more. We provide in-person and online presentations to educate small business owners about these topics and more, and we work with a robust network of California small business owners to offer their unique perspectives to state lawmakers, the media and other stakeholders about issues that impact their businesses. To supplement our outreach in the small business community, we conduct opinion and economic research and develop policy analysis of state and national legislation that affects California's small employers. Together, these efforts shape our educational efforts and the policy recommendations we make on behalf of small business.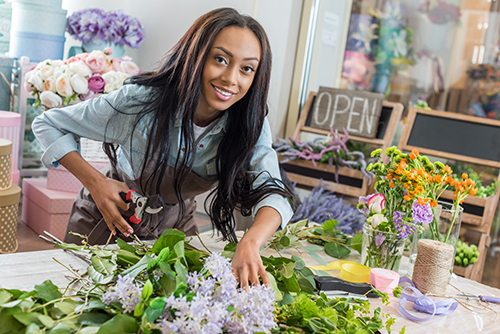 California Small Business Owner Highlight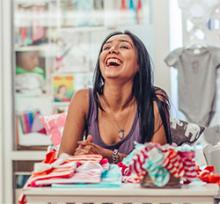 For Rosie Arias, her mission is simple. She wants to keep the world warm one baby at a time.
Whimsical Charm, based out of Long Beach, Calif., was incorporated in 2011 after Rosie's close friends began having children and she couldn't find a blanket that was unique and different to gift them. This inspired her to use her fashion degree and sewing skills to make an easily-maintained, practical blanket that looked nice. 
California Events
California Policy
Browse our latest state-based regulatory comments and legislative testimony in this area below, or click the button to view all records.
California Research