Colorado Small Business Owner Highlight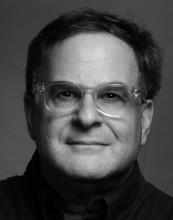 Three years ago, Howard Paul started Howard Paul Photography for Communication and Commerce in Denver, Colo. But before opening his business, Howard was an EMS first responder, and eventually held an Executive Director position for the EMS Association of Colorado. Needless to say, thanks to his 31-year long career in emergency services, Howard is not easily rattled. However, mountain rescue missions pale in comparison to the terror he feels knowing that he could lose his health insurance in a matter of months.
Colorado Events
Colorado Policy
Tuesday, January 22, 2019
|
Colorado Outreach Manager Hunter Railey testified in support of legislation that would create the Early Childhood Educator Tax Credit. The hearing was called by the Colorado General Assembly Education Committee. Hunter's testimony explained how the proposed bill will benefit small businesses by increasing access to affordable, quality child care. The bill will also directly help home-based child care providers.
Tuesday, January 22, 2019
|
Small Business Majority has created a comprehensive state policy agenda to ensure entrepreneurship is at the center of a thriving and inclusive economy in Colorado. It's critical that state lawmakers enact policies to support and empower these entrepreneurs, guaranteeing they have access to capital to start and grow their business, affordable and quality healthcare and benefit programs that will make it easier for them to attract and retain talented employees. 
Colorado Research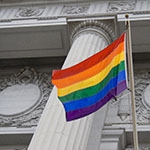 On December 15, Small Business Majority released a new scientific opinion poll that found a majority of Colorado small businesses believe business owners should not be allowed to deny services to LGBT individuals based on the owner's religious beliefs, including for wedding-related services.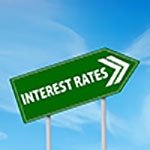 Colorado small business owners soundly reject efforts to increase the interest rates lenders can charge on certain consumer loans, and the results of a new Small Business Majority poll of state small business owners strongly suggest state legislators who support such increases would pay the price at the election booth. According to the scientific poll, an overwhelming 90% oppose allowing lenders to increase the interest they can charge on a $3,000 consumer loan from 28% a year to 30% a year and allow increases based on inflation for each subsequent year.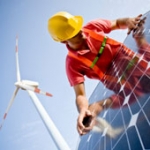 Small businesses account for a significant share of Colorado's economy. For every one large business in Colorado, there are 179 small businesses diligently working to reenergize the state's economy: Small firms make up 99% of the state's employers. These entrepreneurs are doing everything they can to hire, grow and move their businesses and the state's economy forward. As part of these efforts, recent scientific opinion polling shows that Colorado's entrepreneurs want pragmatic, innovative policies that help guide them into a competitive, modern clean energy economy.