Colorado Small Business Owner Highlight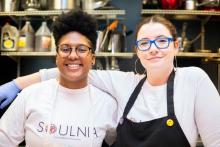 Photo courtesy of Triston Dimery
Denver student Kamiya Willoughby is challenging preconceived notions about a popular type of food that is often construed as unhealthy and unsophisticated. 
"Soul food is a legitimate cuisine, but most people see it as a snack or junk food that you can only eat every once in a while." Kamiya said.
"It is such a classic American cuisine that deserves a spotlight and deserves a step away from the stereotypes," added Tess Hurlbert, Kamiya's fiancée and business partner. 
Colorado Events
There are currently no events scheduled in this area. Please check back later or register for one of our
upcoming national webinars
on topics like small business lending options, retirement and more.
Colorado Policy
Browse our latest state-based regulatory comments and legislative testimony in this area below, or click the button to view all records.
Wednesday, December 18, 2019
Colorado Research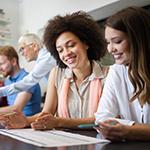 During a series of three focus groups across the state of Colorado, Small Business Majority facilitated discussions with a variety of small business owners and self-employed workers to better understand their personal experiences that could inform policy conversations regarding Medicaid expansion, healthcare costs and coverage. These roundtable discussions occurred while COVID-19 dramatically impacted business and local economies. While the pandemic's effect was often brought up by participants, this issue brief focuses on the broader impact of Medicaid expansion and of small business owners' experiences and observations about Medicaid expansion and health insurance.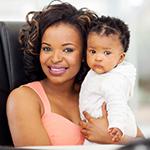 The Colorado state legislature is considering a bill that would make Colorado the seventh state in the country to establish a program guaranteeing access to paid leave to care for a newborn child or a sick family member. Small business owners and their employees are particularly affected by the current lack of access to paid family leave as many small businesses can't afford to offer robust benefits, putting them at a disadvantage with their larger counterparts. Small business has been central to ongoing debates over the legislation, and new polling sheds light on their views on the proposal and their struggles to offer access to paid family and medical leave benefits.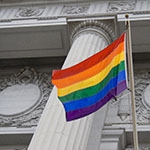 On December 15, Small Business Majority released a new scientific opinion poll that found a majority of Colorado small businesses believe business owners should not be allowed to deny services to LGBT individuals based on the owner's religious beliefs, including for wedding-related services.