Missouri Small Business Owner Highlight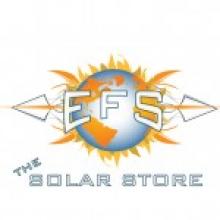 Solar power is a great, efficient energy source that has yet to really catch fire for the average consumer. But one small business owner in the Show-Me State is looking to enlighten his fellow Missourians, one solar product at a time.
Kyle Barber, managing partner of EFS Energy, has been a passionate advocate for solar energy for much of his life.
Missouri Events
There are currently no events scheduled in this area. Please check back later or register for one of our
upcoming national webinars
on topics like small business lending options, retirement and more.
Missouri Research
Small business owners nationwide are doing all they can to strengthen their businesses and put the Great Recession's effects behind them. Now more than ever, it's critical they have the help of smart employment laws allowing them to attract and retain the best talent. National scientific opinion polling shows the vast majority of small business owners believe we're long overdue for federal and state policies protecting all workers from discrimination, regardless of sexual orientation or gender identity.
When the Affordable Care Act was signed into law in 2010, it delivered sweeping reform to the nation's healthcare system. A significant feature of the law is an expansion of Medicaid to cover a larger number of low-income individuals. In June 2012, the Supreme Court ruled it was up to each state to decide whether to expand eligibility for Medicaid. The Medicaid expansion gives every state the opportunity to take advantage of federal funding that will support jobs and stimulate economic growth throughout the state while expanding health coverage for its residents.