Illinois Small Business Owner Highlight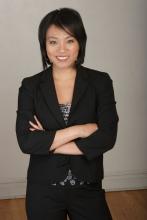 Maricar Tinio is an example of the quintessential entrepreneur. In addition to having over fifteen years of experience in the legal industry, she is a three-time cancer survivor who has started and co-owned several businesses. Her most recent venture is Mardavis Group, Inc., a legal recruiting firm in Chicago that she launched just last year. But unfortunately her new business may come to a standstill if the Affordable Care Act (ACA) is repealed.
Illinois Events
There are currently no events scheduled in this area. Please check back later or register for one of our
upcoming national webinars
on topics like small business lending options, retirement and more.
Illinois Policy
Browse our latest state-based regulatory comments and legislative testimony in this area below, or click the button to view all records.
Thursday, October 3, 2019
Illinois Research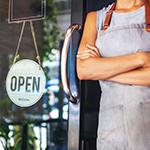 Policymakers at all levels, from town councils to the halls of Capitol Hill, emphasize the challenges of small businesses as a key talking point during political debates. But new opinion polling in four states—Illinois, Missouri, Virginia and Wisconsin—reveals small businesses feel their government officials don't actually understand their challenges, and they support a wide array of policies to address their needs, some of which might come as a surprise to their elected officials.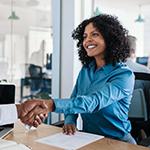 This Chicago-based research explores issues related to small business workforce development, particularly for business owners of color located in low- and moderate-income communities. Small Business Majority interviewed and convened local small business owners and business service organizations for roundtable discussions during a six-month research project to learn about key challenges in hiring and managing employees. Overall, the research indicates that small business owners have limited capacity and resources to improve workforce management.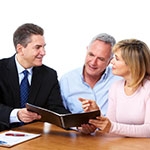 The economy is improving, but Illinois small business owners and their employees are facing another financial hurdle: retirement security. The U.S. currently suffers from a retirement savings gap of more than $6 trillion, and more than 38 million households do not have any retirement savings at all. Illinois small business owners and their workers are no exception.