This Ohio entrepreneur is taking the world by storm
Friday, September 8, 2017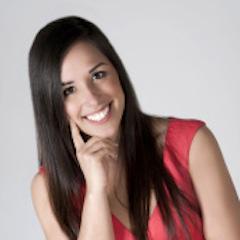 To say that Columbus entrepreneur Victoria Calderon wears many hats is an understatement. In addition to co-owning two successful businesses with her sister, Virginia Nunes Gutierrez, Victoria is a marketing expert, policy advocate and published author with more than 10 years of experience in the media, corporate, non-profit and small business sectors. Victoria is also a first-generation immigrant from Venezuela who is fluent in Spanish, English and Brazilian Portuguese. Both her personal and professional background make her an innate "diversity builder," as was quoted on the cover of Columbus C.E.O. Magazine, and since moving to Central Ohio 15 years ago, Victoria has committed to helping improve her community, especially for underserved Ohioans.
After years of accumulating extensive marketing and media experience, Victoria decided it was time to break out on her own. In 2014, she and her sister started AVANZA Business Solutions, Ltd., a marketing and technology solutions agency.
"Our two-fold purpose is to connect brands to audiences using innovative, community-minded strategies that leverage digital marketing and social entrepreneurship.  Our services include branding strategy and equity, community development, public and media relations, website, app and software development," she says.
Following the success of AVANZA Business Solutions, the sisters decided to embark on a second business venture and opened Bottoms Up Coffee Co-op, a coffee shop and working space, in 2016. In addition to their entrepreneurial pursuits, Bottoms Up Coffee was created with a greater mission in mind—to reduce infant mortality.
Ohio has a high infant mortality rate, and in an effort to combat this statistic, Bottoms Up Coffee donates 10 percent of their revenue to local non-profits. They also hired and trained a Community Health Worker, sponsor diaper drives and youth programs to prevent teen pregnancies, and help increase workforce development to remove socio-economic barriers for pregnant moms in need. Victoria even authored a Spanish/English bilingual children's baby book, for which she received national recognition, to reinforce safe sleep practices for new mothers and help prevent Sudden Unexpected Infant Death Syndrome (SUIDS).
"I didn't know this issue was so prevalent in my own backyard, and after becoming a mom myself, I was inspired to shed some light on it," she says.
And as if her resume isn't impressive enough, Victoria is an active member of our Small Business Council and a commissioner on the Columbus Women's Commission. She also recently co-founded and serves as Board Chair of AVANZA Together, a nonprofit that aims to bridge the gap between families in central Ohio facing deportation who need support and community members looking to stand with them in their time of need.
We can't wait to see what Victoria will do next!