Rachel Shanklin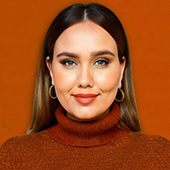 Georgia Director / National Women's Entrepreneurship Director
Rachel Shanklin directs Small Business Majority's outreach, education and policy efforts in the state of Georgia by building and maintaining strategic partnerships, educating businesses throughout the state on key issues, and working on statewide policy efforts. She also manages Small Business Majority's national outreach to women entrepreneurs and women's business organizations. Rachel is passionate about advancing policy to enable small business owners to create quality jobs in Georgia and to increase access to financial services and equity for entrepreneurs.
Prior to joining Small Business Majority, Rachel worked as the Government Affairs Manager for the Georgia Alliance of Community Hospitals, where she advocated for the enactment of sound health and hospital laws, rules and regulations to improve Georgia's healthcare system. She previously interned as a policy and research analyst for the Georgia State Senate, the Georgia Department of Public Health and the Office of the Georgia Lieutenant Governor. Rachel also has professional experience in grassroots advocacy and political campaigns. While working towards her Master of Public Health at Georgia State University, Rachel conducted research for a statewide policy tank that focused on analyzing tax policies and proposed budgets in Georgia.
Rachel serves as a member of Small Business Majority's DEI Council.
Use this form to contact Rachel: