Georgia Small Business Council
Our Georgia Small Business Council consists of small business owners from various industries across the state. Council members volunteer their time and entrepreneurial expertise at board meetings, public events and in the media to help Small Business Majority identify and address the biggest issues facing small businesses today.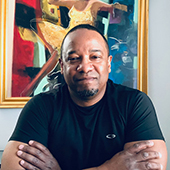 Renard Beaty
Renard Beaty is a 5th degree Master Martial Arts Instructor in Tang Soo Do, a self-defense art made famous in movies by Chuck Norris. He has operated Kick Start Martial Arts since August 2008, now located in Grant Park, metro Atlanta. He opened a second business this year, Invictus Firearm Safety & Defense LLC where he serves as a certified U.S. conceal and carry (USCCA) instructor.
Renard's philosophy? You can avoid threatening situations by proper planning and preparedness. Good, effective, training leads to conditioning. Conditioning leads to consistent behavior, which in turn leads to confidence. Training, conditioning and confidence reduces the possibility of encountering a problem you can't handle, whether in his business or life.
Renard holds a Master of Science in Human Resource Training and Development. He has more than 25 years instructing and mentoring corporate employees, from his time as a leadership and management trainer to mentoring new managers in corporations, to 13 years teaching martial arts self-defense and leadership skills. He enjoys supporting other businesses to success as a member of Small Business Majority.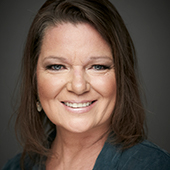 Amy Bielawski
Amy has been performing her whole life starting with teaching and entertaining with her mother's dance/piano studio. Graduating from Florida School of the Arts, she moved to Atlanta to pursue her dreams of dance and more. After evolving with more skills under her belt, she decided to start her own entertainment agency.
Hare-Brained Productions began in 1994 with a culmination of skills and a desire to have a career that not only makes one happy but makes others happy as well.
We provide all types of entertainment including face painting/balloon sculpting, many dance forms, juggling/stilts, magic, caricature art, musicians/djs, singing telegrams, fire eating, fortune telling, costumed characters etc. for every kind of event. We are here to facilitate services for customers who are looking to promote their business to the public and for personal parties that will enhance the joy of their guests.
The professional crew that we work with has many kudos in their own rites. We have traveled and performed with bands working with the B 52's at the Navy Pier and other famous bands at Guinness Oyster Fest, worked in film/television for commercials and programs, have performed with and for celebrities such as Jane Fonda, Ted Turner, Jimmy Carter, Janet Jackson, Jermaine Dupree, Iman, Lauren Hutton, Cirque Du Soleil, Evander Holyfield, and Alton Brown.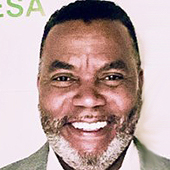 Stephen Martin
Stephen Martin is Co-owner and Vice President at ACESA Cleaning Services (ACESA). Stephen has a BA in Communications and offers more than 20 years of senior executive experience in management, business development and professional services contracting for Federal, State and local government agencies. He employs those same highly developed organizational, planning and management skills to inform the business development approach to growth for ACESA. As a small business owner, his charismatic leadership facilitates ongoing client contact and interaction with management while cultivating relationships with service providers and end users. Stephen has a demonstrated ability to work with internal/external partners to foster initiatives in community development, sustainability, and social responsibility.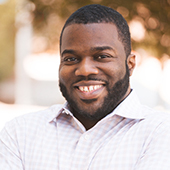 Jay Pitts
Jay Pitts is the President and CEO of ClinCept, LLC, a clinical research company, committed to providing clinical research studies to communities across the Southeastern U.S. He has a BS in Biology and over 20 years of experience in the healthcare, pharmaceutical, and medical research industries.
As the owner of ClinCept, Jay values being a trusted resource that provides education on the importance of clinical research to our communities. As a result, he routinely dedicates time to host health fairs, speak to support groups, and collaborate with hospitals, medical clinics, and physician practices. His vision is to incorporate medical research with healthy lifestyles and inspire others to do the same.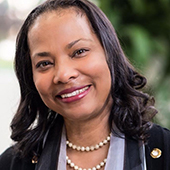 Jejuan Stewart
Jejuan Stewart is a passionate and committed CEO with expansive experience in community engagement, youth leadership, and parent empowerment. She is the visionary entrepreneur behind Eagle 7 LLC, a consulting firm that focuses on program development and community engagement. She is also a philanthropist and founder of John and Jejuan Stewart Jr. Foundation, a faith-based non-denominational organization with the vision to create a group of focused, empowered youth who make a positive difference as individuals in their families and communities.
As a subject matter expert for youth, parent, and community collaboration, she served as a Youth Council Advisor of Gwinnett NAACP Youth Council for seven years where she developed programs and initiatives to encourage and educate students in their education and career goals.
Jejuan is a graduate of BS Chemistry and Sociology at the University of Miami and a Masters Degree in Medical Science in Anesthesiology at Emory University.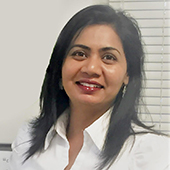 Preeti Tanwar
HiEd Success is an SBA and NMSDC WBC certified IT Technical consulting firm located in Atlanta serving US Colleges with a niche area in Analytics process automation. Either Institution struggles to afford smart analytics systems or lacks the technical staff to leverage the in-house systems to bring meaningful information at the executive's fingertips so they can make informed decisions for financial sustainability! HiEd Success bridge the gap for the technical staff or with our analytical products that we building in-house.
Also, being a social enterprise, HiEd provides IT Career Coaching to Recent Grads & women entering the workforce and prepares them to be in the Data Analytics field with HigherEducation domain knowledge. Each consulting project empowers at least one mentee in their career goals getting real-time experience under HiEd expert and HiEd Clientele gets the project done at a 25-50% reduced rate, Creating win-win for all.