Georgia small business council member kombucha'd her way into the pandemic
Thursday, June 17, 2021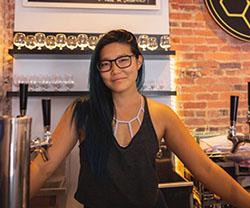 Just six months after Suhyoon Wood concocted her very first batch of kombucha, she decided it was time to turn her passion project into her very own small business. When her signature recipe—a blend incorporating organic green tea and honey—gained popularity among her friends and community members, she launched Beejou Craft Kombucha: Columbus, Ga.'s first and only craft and brewery kombucha taproom.
She says, "There was a clear gap in the market, so I decided to formalize my kombucha venture. I joined a cohort of business owners at Co.Starters in a 12-week program to learn the ins and outs of owning a business, and set my eyes on opening in early 2020."
Suhyoon received her food producer license less than two weeks before the pandemic paralyzed the economy. She says, "I quickly adapted my business operations from in-person service to curbside pick-up and delivery. The business changed from its intended plan, but now, things can only get better from here."
As a new business owner, Suhyoon wasn't sure what to expect or how her business would flourish amid a global pandemic. When she found out that her business didn't qualify for emergency relief through the Paycheck Protection Program (PPP), she was beyond devastated.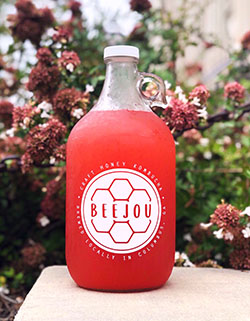 While the program intended to sustain small businesses, new ventures were not eligible, preventing business owners like Suhyoon from accessing relief at a critical time.
Fortunately, Congress launched grant programs such as the Restaurant Revitalization Fund (RRF) earlier this year. Suhyoon learned about the program through her involvement with Small Business Majority, and she was granted relief funding from RRF.
She shares, "Being a woman, minority entrepreneur put me at the front of the line of this relief program. I'm so thankful because as a new business owner, we really didn't have access to any additional funding during the pandemic and those restrictions harmed new business owners like me."
Suhyoon recently joined Small Business Majority's new Georgia Small Business Council, a direct-action coalition seeking to amplify the authentic voice of small business owners across the state, with a focus on small business owners who face systemic challenges, such as women, people of color and immigrants. Her input is critical to informing our Georgia policy agenda to advance the issues affecting small business owners on a daily basis.
Suhyoon's new role as a Council member has enabled her to meet more local entrepreneurs and learn from their diverse perspectives. She says, "It's imperative for people to be proactive and engage their network. We can all learn from each other and find ways to collaborate."