California Small Business Council
Our California Small Business Council consists of small business owners from various industries across the state. Council members volunteer their time and entrepreneurial expertise at board meetings, public events and in the media to help Small Business Majority identify and address the biggest issues facing small businesses today.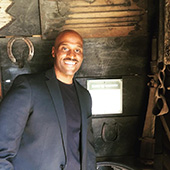 Jon Burgess
Jonathan Burgess and his twin brother Matthew are the proud founders of Burgess Brothers, a brand established in 1849 when his great-grandfather was brought to Coloma, Calif., where gold was discovered. His business provides food products for hospitality, food service companies and retailers, in addition to menu development and concession concepts for food service management groups. The Burgess Brothers' food products include sauces, baking mixes, meats, beverages, and PPE. The company also provides domestic and commercial proprietary appliances for its ChurWaffle & Sausage brand products.
Jonathan Burgess has a bachelors degree in business management from the University of Phoenix. Currently, he holds a position as Battalion Chief with the fire service, is a culinary expert, an entrepreneur, an innovator, an author, and and activist within the African American community.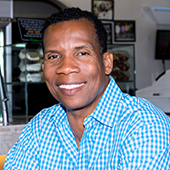 Greg Dulan
Greg Dulan co-owns Dulan's Soul Food Kitchen which he and his siblings inherited from their father. After attending Howard University, Greg worked for J.P. Morgan Chase for several years before coming back to run the family restaurants in 1986. Over the past 36 years, Greg has opened his own Dulan Food Truck and become co-owner of Hotville Chicken, a Nashville-style hot chicken restaurant rated as one of the Best Restaurants of 2020 by Los Angeles Magazine.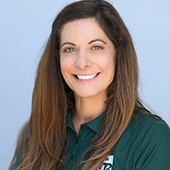 Hannah Gbeh
Hannah Gbeh is owner of Resolution Environmental, an environmental consulting firm that focuses on CEQA and NEPA compliance for green energy, agriculture and residential development projects. Ms. Gbeh has 24 years of experience teaching and researching environmental science, 15 of which have focused on the preparation of documents for compliance with federal, state and local environmental regulations. She is a graduate from the University of Michigan with a B.S. in Environmental Science, a minor in Global Climate Change and a focus on environmental justice. Ms. Gbeh is a County of San Diego Qualified Environmental Impact Report Preparer and a Qualified Riverside County Environmental Consultant. In the past, she has held the following appointments: California Exposition and State Fair; San Diego County Environmental Health and Quality Advisory Board; Jamul-Dulzura Community Planning Group Member; San Diego County Fish and Wildlife Advisory Commissioner; and Riverside County Flood Control District Commissioner.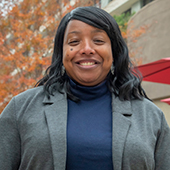 Elisha Henderson
Elisha Henderson is a Mother, Entrepreneur, and Community Advocate for the African American Community and a Board Certified Health and Wellness Coach for our Veterans at the VA Hospital. Originally from the Bay Area, Elisha came to Fresno to attend California State University, Fresno. She graduated with a B.S. in Criminology and later obtained her Master's in Human Resource Management with an emphasis on Organizational Change. She currently serves as the Vice President of the Fresno State Alumni Association Board of Directors and Vice President of the Fresno State African American Alumni and Friends Club. This is just one of the ways that Elisha tries to help past, current, and future students of Fresno State.
As the Owner and Chief Editor of Final Look Editing, she works diligently to provide quality and affordable editing services to a wide range of customers. No matter if it is a self-published book, a thesis, a dissertation, or even a Facebook post, Final Look Editing will get the job done. Recently she was honored to work with the Fresno County Superintendent of Schools to assist in the writing of the Community Voices Moving Towards Excellence. This document opens the doors for the community to unite to fight for our African American students.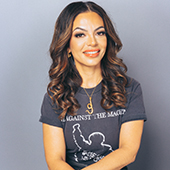 Corissa Hernandez
Corissa Hernandez is the co-founder and visionary of Legacy Full Circle Financial & Insurance Services, the Empire Tavern, House of Xelas, and Nativo HLP. The daughter of Mexican immigrants, Corissa began her career as a middle school teacher after earning degrees at Cal Poly Pomona and University of California, Los Angeles (UCLA).
Working as a Los Angeles public school teacher during the height of the great recession inspired Corissa to launch her first mission-driven company. In 2007, Corissa and her partners opened Legacy Full Circle, a company dedicated to educating low to middle-income families about financial literacy and planning. She also launched three craft beer and cocktail businesses over the next four years, establishing herself as one of the few female forces in a predominantly male industry. Her bars have been featured prominently in print and online publications, including the Los Angeles Times, ABC VistaLA, LA Magazine, EaterLA, and UCLA Magazine.
Never losing sight of the importance of giving back, Corissa has partnered with over 100 aspiring chefs and restauranteurs of color. Drawing from her own experience as a first-generation college student and Latina entrepreneur, she takes pride in creating opportunities for entrepreneurs from underrepresented communities who are unfamiliar with the competitive landscape of business ownership.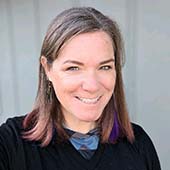 Kristin Tara Horowitz
Kristin Tara Horowitz is a serial entrepreneur and community advocate. She is CEO of The Pad Climbing, a multi-location, multi-state indoor rock climbing gym community. She and her partner also run a business supporting outdoor human powered events locally and internationally. The Pad Climbing, in addition to winning numerous family-friendly and best employer awards, was recognized with the US Chamber's Woman Owned Business Achievement Award in 2022. Prior to being a business person, she was an English professor and a nonprofit executive director.
Her experience as a twin mom in business and working with underserved populations has shaped her perspective of business and its impacts in the community. She and her team actively work to reform business practices to support broader community solutions, innovate processes, and adopt smart technology to allow humans to do their jobs more efficiently and joyfully so they can enjoy the fruits of their success in their private lives.
She sits on a number of councils and admins online groups that facilitate the sharing of ideas, resources, and building of communities. When she's not doing that, she's tending to her kids and a menagerie of animals, both house pets and livestock, clinging to the side of a rock, or riding her bike in the hills. She encourages constantly questioning "common sense," maintaining a sense of wonder about would could be, and heavy doses of disconnecting into nature and good stories.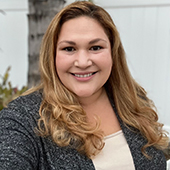 Michele Jimenez
Michele Jimenez is the co-founder of Jimenez Sisters Ranch LLC, an all natural skincare company that produces handcrafted artisan goat milk soaps and body products. All of the body products are handcrafted in small batches made with organic goat milk from the goats on her family's dairy goat farm. The Jimenez Sisters Ranch was initially created as a show name in which Michele's daughters would compete and show their dairy goats. As her daughters became increasingly competitive in the show arena, the amount of dairy goats and the amount of milk increased. Having a large family, and looking for a use of goat milk, Michele and her family were impressed with their research of goat milk in bath and body products, specifically soaps. Michele quickly learned that goat milk would be the perfect ingredient to add to her home bath and body products. After more research and formulations, Michele and her family handcrafted goat milk bar soaps which they soon gifted to their friends and family. Soon there was much demand for the soaps and suggestions from friends and family to sell their soaps. Michele and her family learned how to formulate all natural bath and body products with raw ingredients and have created a thriving business.
Launching the company in March 2021 with only three scents and four different product lines, the Jimenez Sisters Ranch began selling to the public at their first pop-up event. The JImenez Sisters Ranch has grown beyond direct to consumer sales and is now being sold wholesale to independent retailers across the country. Encouraging the talents and creativity of her family members, and managing the growth of a thriving business, Michele and her family strive to continue to reach their sales goals and grow their company to be a nationally recognized brand.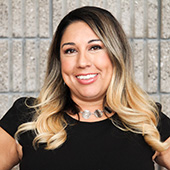 Mariette Martinez
Mariette Martinez is the founder of MasterYourBooks, a learning center and collaborative community that serves value-driven service professionals that are ready to build their financial confidence, knowledge, and impact from the Inside Out. MasterYourBooks take intentional entrepreneurs from theory to practice through action-based learning, real-time implementation and peer mentorship.
Mariette is an entrepreneur and mother of three who began her entrepreneurial roots at a young age. She was raised in a family-owned restaurant business, solely owned by her mother. She believes in the fundamental principle that no business should be left behind due to the lack of financial support and business literacy to support their dreams and goals. She worked through college at a boutique accounting firm and it was there where she learned the importance of reaching entrepreneurial success with the support and knowledge of heart-centered professionals. In 2009, she became an IRS Enrolled Agent (EA) and opened her practice, which focuses on helping microbusinesses reach their financial dreams by empowering them with business, financial and tax literacy. After more than 20 years of supporting small businesses, her journey has evolved from practitioner to educator. Her current passion is to create widespread awareness of the importance of financial and business literacy to support long-term business success and generational wealth. She partners with small business champions, including Intuit QuickBooks, and other small business advocates to support small business success.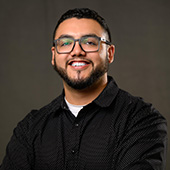 Joe Mata
Joe A. Mata III is an accomplished CRM & Operations consultant who brings a wealth of knowledge and problem-solving capabilities to his work. After earning his Bachelor's Degree in Legal Studies with a minor in Public Policy from UC Berkeley, Joe founded Mata Consulting LLC in 2022. As a first-generation Latino entrepreneur, Joe actively supports causes aligned with his values to promote community well-being. As a trusted advisor and partner, Joe guides organizations towards sustainable growth and prosperity by drawing upon his expertise in government, nonprofits and startups.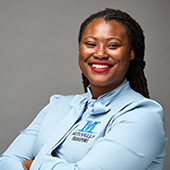 Catherean Mitchell
Catherean Mitchell is a prominent business and community leader known for her unwavering commitment to mission-driven endeavors. As the founder of Mitchells Logistics LLC, Catherean has ventured into freight arrangements, bridging shippers with dependable carriers. Her emphasis on compliance, training, and skill development within her team ensures the delivery of top-notch services. Additionally, her passion project involves streamlining the startup process for aspiring trucking and logistics entrepreneurs, contributing significantly to industry innovation. Catherean takes pride in identifying and researching opportunities across diverse markets, implementing infrastructure systems, and overseeing the complete sales lifecycle.
At Catherean Mitchell Consulting, Catherean passionately mentors entrepreneurs and startups. Her unique approach offers fresh insights and innovative strategies for various business processes. As a marketing consultant, She organizes and assigns business projects, conducts assessments for business advancement, and develops comprehensive business plans to attract venture capitalists. Catherean's expertise extends to devising and executing promotional campaigns, thereby making significant contributions to the growth of small businesses. Beyond her corporate responsibilities, Catherean is an active and influential community member. Her involvement in multiple chambers of commerce and her role on regulatory boards underscore her dedication to shaping fair regulations directly impacting small business owners within the transportation sector. Her commitment to community growth is further exemplified through her involvement as a coach and coordinator for youth cheer sports with the Richmond Steelers.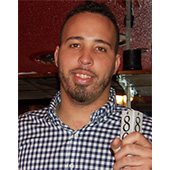 James O'Donnell
James O'Donnell is the co-owner of Kocky's Bar and Grill in Fresno. Formerly club promoters in college, James and his business partner Mike Smith decided to put their marketing degrees to good use when they lanched Kocky's Bar and Grill.
James comes from a large family and is the oldest of 14 children. In his spare time, James enjoys time with his son and family. He also loves to read business books. He says he learns a few very important business lessons from each book.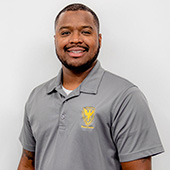 Windell Pascascio
At 26, Windell Pascascio achieved his lifelong dream of establishing an electrical contractor firm after starting out of his garage. He's received multiple certifications that has allowed Imperial Electric Service to become experts in electrical and civil engineering, utility infrastructure, electric vehicle charging stations, energy storage and photovoltaic systems. Imperial Electric Services has two facilities in the Central Valley and is an established electric vehicle charging expert in California and Washington. While Wendell's entrepreneurial journey is impressive, he is equally dedicated to bettering his community by creating jobs, youth training and conducting community outreach. He's received multiple awards recognizing his contributions to his community and building a better world for his wife, children and all Californians.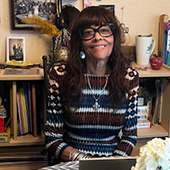 Renaldo Sanders
Renaldo Sanders has been the proud owner of Sanders Family Day Care for over 30 years. Along with her team, she has provided quality daily learning experiences that are age and developmentally appropriate, along with nutritious meal and snacks. Her passion is to ignite the joys of discovery and knowledge, which are tools for success as they become California's future leaders.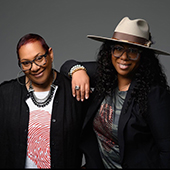 Princess Sims
The Final Sauce is a specialty condiment company founded in 2012 by sisters Princess and Brownie Sims. Their signature barbecue sauce was developed from a recipe their aunt used when she worked for a famous local barbecue restaurant many years ago. Brownie was able to replicate the sauce to create a version that incorporates their history, mission and family nostalgia. The Final Sauces has a total of 30 products to include barbecue sauces, spice rubs, marinades and vinaigrettes. Princess is committed to encouraging entrepreneurship and creating jobs in her community.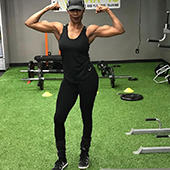 Shanae Smith
Shanae Smith is a solutions-oriented woman and minority business owner who maintains a strong balance between business savvy, technical capabilities and love for others. She brings a wealth of experience and business acumen as a former project manager in engineering and construction management for local government agencies. She enhanced her business and management capabilities with the management of a cutting-edge bioremediation water treatment plant, which is the first of its kind in the nation designed to treat groundwater sources contaminated with nitrates and perchlorate. She was also responsible for administering $22 million in grant funds dedicated to the design, construction and demonstration phase of the project. She is accomplished at building relationships and providing the kind of guidance, training, support, budget management and delivery of high-quality services essential to success in any business. With the support of her husband Glenn, her faith and dear friends, she put the best of herself out there, took a chance and followed her dreams and is now the owner of Max-40 Fitness and Personal Training.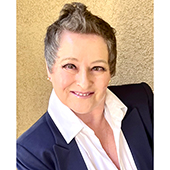 Hope Suhr
Hope Suhr started her journey in an entrepreneurial family. Her parents helped pave her way to independence and instilled in her a great work ethic. In her early years, she spent raising her two children and helping her husband run a very successful recycling company. Once her children grew up, she pursued a career as a manufacturing business development consultant where she established a vast number of long-lasting relationships throughout the Inland Empire (IE) business community. In 2010, Hope founded Hope's Chest, a woman's clothing boutique specializing in personalized bra fitting with the tag line of "85% of women are in the wrong sized bra." Her concept proved popular and she was able to partner with LLUMC breast cancer and reconstructive specialists to fit breast cancer survivors. Hope's Chest has been featured in North County Times and The California Business Scene Magazine to name a few and was voted Inland Empire's Best Lingerie Boutique. In 2013 Hope received the SBA Women in Business Champion of the Year Award.

Hope returned to her family roots in the insurance industry in 2017, where she is now helping small businesses with solutions that will impact their bottom lines. She is passionate about helping others achieve financial stability.