Illinois Small Business Owner Highlight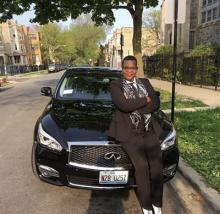 Guana Stamps, owner of Keep it Moving & Associates LLC in Chicago, Ill. opened her limousine service with the idea of offering a safe, reliable way of transportation for her clients. Keep it Moving is a pet friendly car service, which is an uncommon feature in the transportation business and sets her apart from the local competition. 
Illinois Events
Friday, December 10, 2021
|
1:00pm ET
Join Small Business Majority for our monthly briefing on the status of national policies that could impact small businesses.
Webinar
|
National
Friday, December 10, 2021
|
11:00am PT / 2:00pm ET
Join Made to Save, Health Action Alliance and Small Business Majority for a Quick Start Briefing for employers, HR professionals and business leaders.
Webinar
|
National
Tuesday, December 14, 2021
|
3:00pm ET
Many small businesses are still seeking capital on their road to recovery, particularly as recent changes have limited their access to government funding for programs like the Employee Retention Credit (ERC) and the Economic Injury Disaster Loan (EIDL) program.
Webinar
|
National
Illinois Policy
Browse our latest state-based regulatory comments and legislative testimony in this area below, or click the button to view all records.
Illinois Research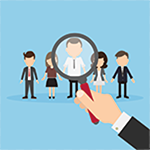 Scientific opinion poll finds small business owners are hiring, but those doing so are having a hard time finding candidates with the right background; they support programs such as apprentice and internships to identify and increase the number of qualified workers.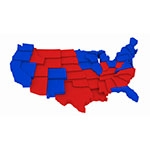 Small Business Majority's scientific opinion polling shows small business owners often feel disadvantaged by large corporations and the electoral system overall. They believe our current campaign finance system puts large corporations at a competitive advantage and support significant reforms to level the playing field between small employers and large corporations.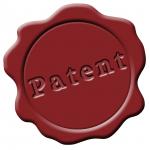 In communities across the United States, it is the jobs small businesses provide and the consumers they serve that keep our economic recovery moving. However, this recovery is threatened when small businesses are faced with costly and frivolous lawsuits brought on by patent assertion entities—commonly referred to as patent trolls. Small Business Majority's national scientific opinion polling found small firms support patent reform legislation that would help prevent patent trolls from targeting small businesses.