Meet our Outreach Team -- Rachel Shanklin
Monday, November 30, 2020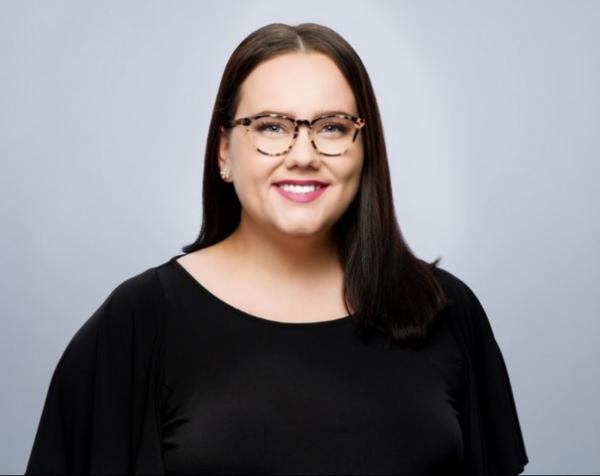 Small Business Majority's Outreach Team advocates for entrepreneurs on two fronts: It supports policies that would benefit small firms, and it offers workshops and events that help small business owners grow their companies. We have found this work to be even more important during this global health and economic crisis. 
This week we are spotlighting Rachel Shanklin, Small Business Majority's new Georgia Outreach Manager, to let small business owners know how our team members can assist them.
Could you tell us what your position at Small Business Majority entails?
I manage Small Business Majority's outreach, education and policy efforts in the state of Georgia by building and maintaining strategic partnerships, educating businesses throughout the state on key issues and developing statewide policy.
 
Can you tell me a little bit about your background? What were you doing before you came here?
In my past roles, I have worked in the corporate law sector, in state government and as a flight attendant for a global airline. Before joining Small Business Majority, I worked as the Government Affairs Manager leading small business and healthcare policy initiatives for the Independent Insurance Agents of Georgia and the Georgia Alliance of Community Hospitals. 
 
Why small business?       
My father was a small business owner and I remember how inspired and proud I was that my dad had his own company. I have always been passionate about public policy and advocacy, and I'm thankful to work in a role that allows me to make an impact in my community. Working as an Outreach Manager gives me the opportunity to work towards advancing robust policies to enable small business owners to create quality jobs in Georgia and increase access to financial services and equity for entrepreneurs. 
 
How do you work to support small businesses in your local community?
Many of my family members are small business owners, from owning salons to working in construction, so I understand the importance and impact of shopping locally. Supporting small businesses locally means investing in other people's passions, their families and communities. 
 
What is your favorite part about working for Small Business Majority?
Every day I have the privilege of hearing the personal experiences of small business owners. There are so many business owners who have thought of innovative ways to pivot their business model to survive the economic setbacks from the pandemic, and these stories never fail to amaze me. My favorite part about working for Small Business Majority is being able to play a part in helping entrepreneurs tell their story and being able to advocate for equitable policies that would benefit the small business ecosystem. 
 
What have you learned in your first year as an Outreach Manager that you wish you could tell all small business owners?
Ultimately it is the sharing of small business experiences that cultivates the change needed to uplift and support the small business community.  
Advocating and sharing your experiences can lend credibility to a problem or solution. It allows others in the small business community to identify with the same issues, thus creating unity and solidarity towards a specific issue. Your story as a small business owner helps move people to action to solve the problem or contribute to a solution. Your voice and your story matters. 
 
What goals do you have that you want to accomplish in your next year at Small Business Majority?
 
We have recently established the Georgia Small Business Council, a direct-action coalition concentrating on the top issues impacting small businesses. The council seeks to provide a coordinated effort to amplify the authentic voice of Georgia small business owners with a focus on small business owners who face systemic challenges, such as women, people of color and immigrants, to advocate for solutions that will improve the lives of Georgia's entrepreneurs and serve as a focus group discussing the issues which affect small business owners on a daily basis. 
It is my hope in the next year that this council will grow to include more small business owners and be a contributing tool in developing robust policy solutions that benefit, protect, and uplift Georgia's entrepreneurs.  
Additionally, I hope to continue to build cross-sector strategic partnerships with local, state and national organizations, as well as policymakers, to work toward equitable policies that will provide the economic recovery and relief needed to uplift and support the small businesses negatively affected by the COVID-19 pandemic.