Hot sauce creator decentralizes her businesses to survive the pandemic
Thursday, October 14, 2021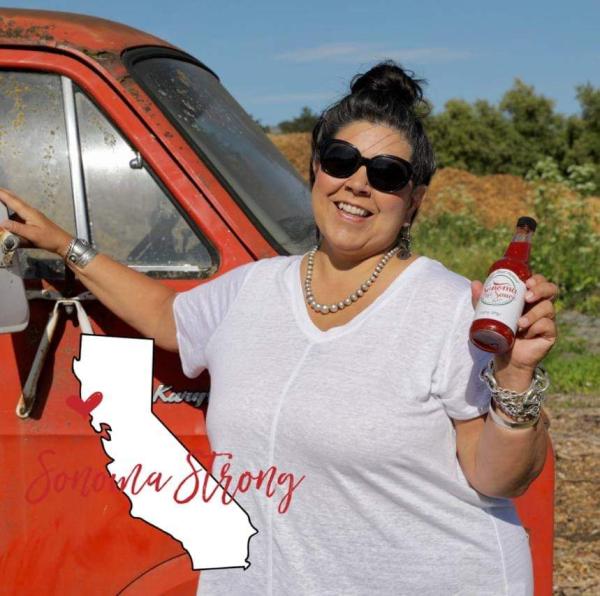 Deb Ramirez Rock's Sonoma, Calif.-sourced hot sauce has been her passion project for more than seven years, but after a series of unpredictable events—starting with a wildfire in 2019 that destroyed her crops—it has been an uphill battle to make her organic, locally made hot sauce.
Two years ago, Deb spoke with us to share her unique approach to making hot sauce in Sonoma County, Calif. But now, a wildfire and a pandemic later, Deb may have found the solution to some of her problems in her home state of Louisiana, as she works to decentralize her production and pivot her business so she can continue making the hot sauce that she and so many others love.
Deb explains, "The last few years have shown me I needed to figure out a way to make sure that if one part of my process failed, it won't take down my entire business."
Not only were Deb's organic peppers compromised during the wildfires, but new food laws have prevented her from bottling her own sauce and supply chain issues have caused a massive shortage in bottles.
By the end of 2020, she barely had any inventory. Finally, after a year of searching, Deb found a farm in Ecuador that she could trust to supply her with organic peppers. Although it has been difficult for Deb to outsource her peppers, she loves that she is supporting a small farm.
These business changes coincided with a return to Louisiana this spring that was only meant to be a short visit for Deb to see her 92-year old father before returning to the Bay Area. However, while in Louisiana, she has been impressed by the small business support systems that she has found in the state.
In fact, Deb has found Louisiana to be very unlike California in that there are a lot more cost effective manufacturing options, especially for hot sauces—Louisiana being a state famous for its hot sauce. Deb never thought she would reconnect with her Southern roots again after spending most of her adult life on the West Coast, but it has been the perfect place for her to spend the summer while working to pivot her business.
She says, "I lost sight of shore so long ago that I just decided to sail around the world."
Although resources for small businesses have come a long way, she is calling for more support for micro-businesses, particularly support that is more inclusive and equitable and will help level the playing field for the smallest businesses.
She says, "Micro-businesses like mine really got swept under the rug, and a lot of us Latino makers will always be making under $50,000. It is very rare to get over that hump and scale our businesses."
Although her Pandemic Unemployment Assistance (PUA) and EIDL (Economic Injury Disaster Loan) funding has run dry, Deb is working hard to get her new hot sauces to market during the holiday season. Even though her hot sauce is no longer small batch, the ability to import her peppers has created new opportunities to sell her hot sauce in larger quantities to restaurants, hotels and other retailers.
And despite ongoing challenges over the past few years, Sonoma Hot Sauce has meant the world to Deb—particularly after her mom passed away four years ago, the process has been therapeutic and healing for her. Not only that, but business ownership has helped Deb connect with her Hispanic heritage and the eco-agro community.
One day Deb hopes to start growing her own peppers again, but until then she is happy to have found the small business community that she did in her home state and continue working to source the best peppers possible for her hot sauce.
She says, "I have a vision of creating a culture and employing people and that excites me. I'm a teacher, a leader and an educator. I want to give young adults the opportunity to learn and make money and be a part of a community, and that's what really keeps me going."