Latino business owner highlights the importance of helping entrepreneurs access capital
Wednesday, September 21, 2022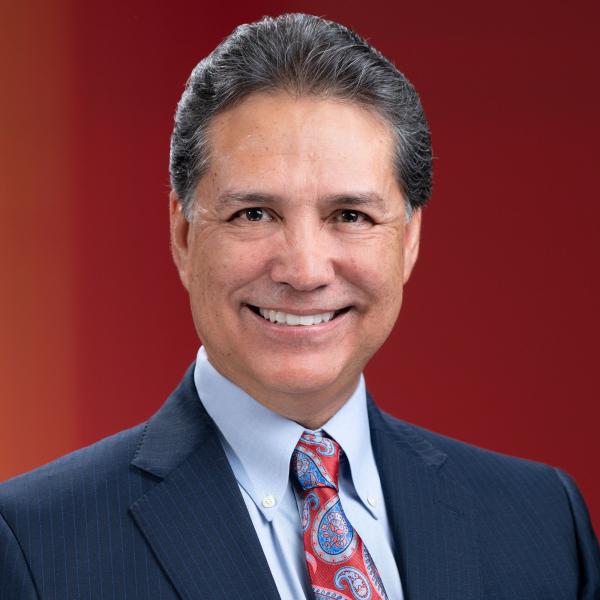 When Ramon Alvarez was 9 years old, his family moved to a small ranch just outside of Fresno, California. He worked to help his family make a living until he left for school. While working to pay his way through college, he fell in love with retail.
After years of gaining experience at corporations like Home Depot, where he oversaw the opening of stores across the U.S. and in South America, he fulfilled his dream of opening a business of his own with his wife.
Shortly after moving to Colorado in 2019, they became franchise owners, operating their own Minuteman Press in Colorado Springs. The print shop specializes in graphic design with the goal of helping local small businesses in Colorado with their branding.
Then the pandemic hit, and Ramon lost 60% of his customers, including many of his largest accounts. Ramon and his wife knew they'd have to adjust their business model to online ventures in order to stay open. To help them with their pivot, they pursued and received Paycheck Protection Program (PPP) loans and Economic Injury Disaster Loans (EIDL), as well as grants from local resource providers in their area.
He speaks from experience when he talks about the challenges small businesses face when trying to access reliable capital compared to big businesses and wants to raise awareness on the topic.
He says, "Small businesses don't always have the time and resources they need to understand and apply for these loans."
These sentiments reflect Small Business Majority's research on lack of access to capital, especially for Latino entrepreneurs: While 1 in 5 (19%) of small business owners overall obtained less financing than they sought, this number is 1 in 4 (26%) for Latino small business owners. Additionally, while 18% overall have been denied a loan, 23% of Latino business owners have been denied.
To combat these institutional inequalities, Ramon now serves on the Board of Directors for his local Hispanic Chamber of Commerce and has become an advisor for Small Business Development Centers (SBDCs) and other small business assistance providers.
"We want to use our voices as small business owners to help give back to the community." He says, "By dedicating our time to these resources and sharing our experiences, we hope to make accessing capital easier for others."
Small Business Majority is spotlighting diverse entrepreneurs like Ramon Alvarez to celebrate their accomplishments and highlight their contributions during National Hispanic Heritage Month.