Family-run shop prepared for the worst without knowing the worst was yet to come
Monday, September 14, 2020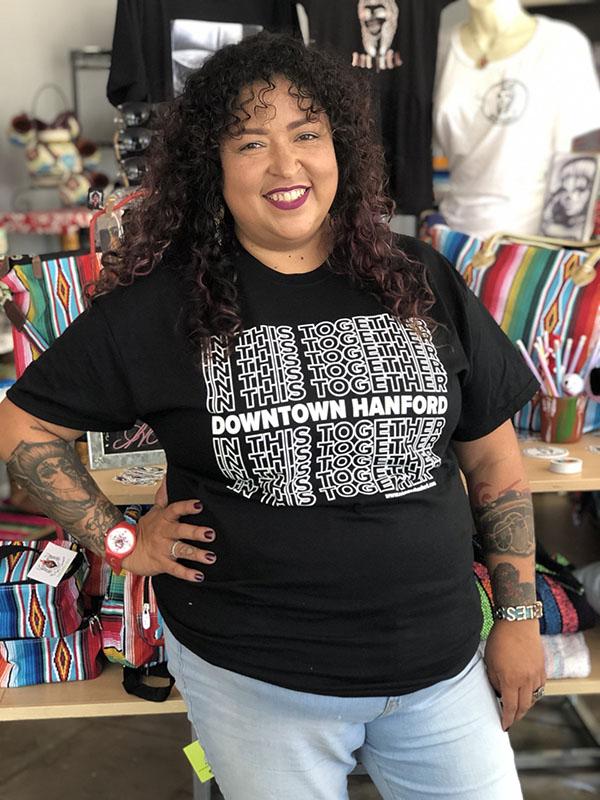 When you walk into My Corazon-Libros Y Cultura in Hanford, California, you step right into a '90s Chicano dream. The walls are covered with brightly colored murals and almost every product is designed and produced by owner Janie Isidoro and her family. My Corazon-Libros Y Cultura serves as a creative outlet for Janie, her husband and her three kids, but also serves as a bookstore and a place for people to either discover or reminisce about this distinct culture.
Janie, who is an author on Chicano culture, explains, "My husband and I both grew up in Mexican families in the '90s and we are very much a product of our generation. We are very proud of that."
At the beginning of 2020, Janie expanded her business by moving into a bigger space. Now, Janie has conjoining stores—one for her books and one for her art. And, despite being in such a niche market, Janie was able to increase her profits fourfold in her first month. Little did Janie know, this boost in profits would be essential to securing her business financially throughout the pandemic.
Janie's nostalgia for a time when people were not so plugged in and online is very much reflected in her business model; however, that has presented both an opportunity and a challenge for her business over the past six months. Community collaboration has been key to establishing her business. The bookstore is filled with community-sponsored shelves, which allow her neighbors to choose which genres and authors are represented in the shop, and before shutdown orders went in place, Janie planned on hosting several evening events to bring the community together.
Janie's kids, who would rather be in the store than doing homework or at school, are a huge part of Janie's inspiration. She not only loves creating family time offline, but she also wants to teach her kids that they can do anything they put their minds to.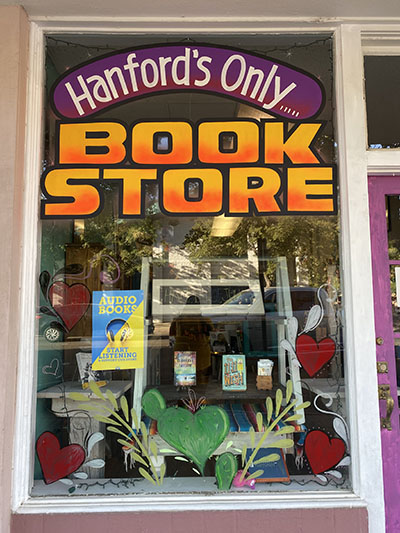 With such a successful move under her belt, Janie was planning a grand opening event for the end of March until stay at home orders forced her and so many other small business owners to close their doors.
Like everyone else, Janie applied for an Emergency Injury Disaster Loan (EIDL) and a Paycheck Protection Program (PPP) loan but was denied both. Luckily, Janie has a contingency plan.
She explains, "When we moved our business to Hanford we made a business plan and prepared for the worst without knowing the worst was to come. So, when we were asked to close down we had plans B, C and D to fall back. We had a little fear of course because of the unknown, but we were ready."
In addition to having a year's worth of rent and utilities saved, Janie's website was already equipped to accept online orders, so when stay at home orders were put in place, she could continue doing business. Now, Janie is welcoming people back into her store with social distance measures and has started selling masks.
Janie knows not all business owners have been so lucky, and she is worried that PPP did not end up in the hands of small businesses that needed it the most.
She advises her fellow small business owners, "Attend webinars and talk to as many people as you can and do not be afraid to ask for help. That's the only way we can stay informed. Educate yourself."
In September, Small Business Majority is celebrating National Hispanic Heritage Month (September 15 - October 15) by sharing stories of Latino entrepreneurs and how they've pivoted their business during the pandemic. Small Business Majority is sharing stories like Janie Isidoro's to educate policymakers about what small business owners need in order to survive this crisis. Help us spread the word that policymakers need to do more to support business owners in order for our economy to recover by sharing your story or signing our letter to Congress to ask for long-term relief.