California entrepreneur pivots his business to provide life-saving face masks for his community
Wednesday, August 19, 2020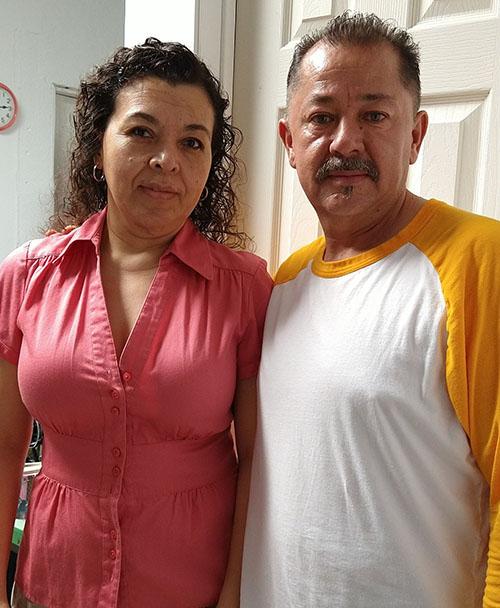 When it comes to small businesses, the key to survival is to pivot, pivot, pivot. And that's exactly what Alfredo Zendejas did with his personalized party accessory business Accesorios Zendejas mid-March, after the coronavirus pandemic created a "new normal."
As soon as quarantine orders were issued across the United States, Alfredo paused his deliveries and completed the few party accessory supply orders that were not cancelled. But as time went on, Alfredo worried about meeting his financial obligations as he saw a significant decline in business.
"There I was, back to wondering if I was going to lose it all again," Alfredo recounts. His mind flew back to the 2008 recession, when he and his business partner were forced to sell their business after encountering a series of financial setbacks.
But Alfredo knew he couldn't give up this time either. He was not about to lose a business that he and his wife Leticia Sanchez had built over the past 10 years. He reached out to his extended family and network, and a new venture came to light.
"We adapted our business to sell face masks," Alfredo says. "We looked at what we already had, and saw great potential in our stitching equipment." During the two-month period when their business was completely closed, Alfredo and Leticia taught themselves how to assemble face masks and how to stitch logos, names and flowers to personalize them. In May, his business was up and running once again, catering to the needs of companies and vendors in different parts of the country.
Alfredo shares, "I'm working more, and traveling less. At first, this scared me because I wanted to provide individualized customer service by delivering the orders myself. But the COVID-19 pandemic has made me reevaluate my modus operandi. I'm even thinking about expanding to personalize t-shirts and baseball caps." However, Alfredo fears his lack of digital presence and savvy stand in the way of this expansion.
Alfredo has sustained his business thanks to his pivot and the limited economic assistance he received from the government. Alfredo was approved for a Paycheck Protection Program (PPP) loan, yet he was denied for an Economic Injury Disaster Loan (EIDL). According to a Small Business Administration representative, his pending application for residency prevents him from being eligible for EIDL. He explains, "I'm grateful to have received the PPP loan, as it helped me pay for outstanding debts, but this won't be enough to sustain me for much longer."
As he continues to adapt and expand his business, Alfredo shares his advice for small business owners who are struggling to keep up with the uncertainty of it all.
"We have to reinvent ourselves during this difficult time. We don't have enough capital to buy anything or invest in something new, so we have to look at what we already have, and have the mission to do well with our pivoting strategies."
Small Business Majority is sharing stories like Alfredo's to educate policymakers about what small business owners need in order to survive this crisis. Help us spread the word that policymakers need to do more to support business owners in order for our economy to recover by sharing your story or signing our letter to Congress.