Multi-faceted business owner clings to hopes of a new COVID-19 relief package
Friday, October 30, 2020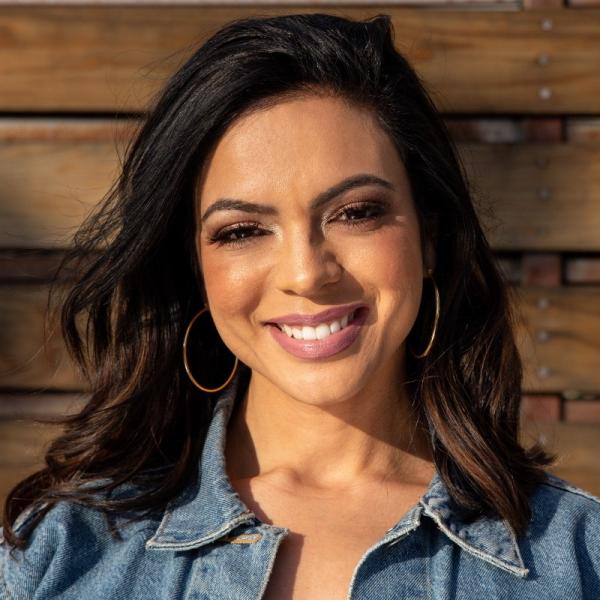 After working as a public school teacher in Los Angeles during the height of the 2008 recession, Corissa Hernandez was inspired to launch her first mission-driven company to support her local community in Covina, California. Through Legacy Full Circle Financial & Insurance Services, Corissa educates low to middle-income families about financial literacy and planning. But she didn't stop there. Since then, Corissa has opened three more businesses in California, establishing herself as an industry leader in craft beer, a predominantly male-owned industry: Craft Beer Cellar in Eagle Rock, Empire Tavern in Burbank and House of Xelas in Boyle Heights.
As a first-generation college student and Latina entrepreneur, Corissa feels it is important to be actively involved in her community, and is motivated to create opportunities and open doors for other entrepreneurs in underrepresented communities. She's also devoted her time to mentoring youth and young adults about leadership and entrepreneurship skills.
Despite her incredible drive and entrepreneurial spirit, Corissa has struggled during the pandemic just like every other small business owner. As soon as state orders forced businesses to close, Corissa abided by all health and safety guidelines and closed her businesses in March. She immediately researched resources to help her navigate the available help for her small business. "I came across Small Business Majority's webinars a few months ago to help me navigate the pandemic, and Small Business Majority was one of the only organizations providing digestible and timely information," says Corissa. "It's been a confusing and difficult process for us all."
But aside from dealing with complicated loan applications, restaurants in California have also endured constant changes in safety guidelines and reopening timelines. For Corissa and many other small business owners like herself, the frequent changes have them spinning, making changes here and there to serve their communities. At the same time, they are grappling with how to secure the future of their business.
Corissa received a Paycheck Protection Program (PPP) loan and an Economic Injury Disaster Loan (EIDL)—loans that were instrumental in keeping her business running. She furloughed her employees at various points due to the changing guidelines in her state and her decline in revenue, and brought back a portion of them when she had the emergency relief funds.
But, she has since exhausted all federal relief funds. Like many other small business owners, Corissa is also concerned about rent relief and overhead costs, which were not fully covered by PPP.
She shares, "Business is not operating as usual. It's requiring upfront investments and capital. In order to adapt our businesses for COVID-19 regulations, it requires funds. There's a misconception that business owners were supported through the federal relief program, but for many small businesses this has expired and they're barely able to stay afloat."
During a recent conversation with TIME Magazine, Corissa shared her concerns about the need for immediate assistance. She explained, "I'm terrified. As it is, in the six months that we've all been experiencing a pandemic, the statistics are showing we've already lost 40% of Black-owned small businesses and 32% of Latino small businesses. We don't have the luxury of time on our side. We need relief and we need it now."
Despite these extreme challenges, Corissa is moving forward with new business plans and trying to stay positive. In fact, she and her husband had plans to expand and open yet another specialty bar in the neighborhood of Highland Park in 2020. While the pandemic put a wrench in their timeline, she says, "It's a project that my husband Gabriel and I have been working on for some time, but we will persevere and stick to our plans of opening this new business venture. We know that representation matters, and we want to create something enjoyable for our community."
Corissa Hernandez joined Xiomara Pena, our Vicepresident of Engagement, in a Telemundo interview to discuss the challenges and opportunities for small businesses, as lack of a comprehensive stimulus relief package continues to leave small businesses behind.