Georgia Healthcare Agent Talks Open Enrollment and Supreme Court Hearings
Wednesday, November 11, 2020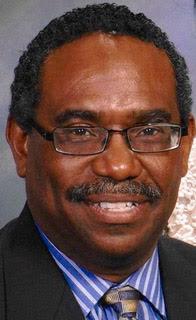 With open enrollment for 2021 now live and U.S. Supreme Court hearings that could determine the future of the Affordable Care Act (ACA) happening this week, healthcare is top of mind for many small business owners. Rich Gordon, a solo-entrepreneur and healthcare agent in Georgia is amongst them.
Rich actually started his business in response to the passing of the ACA. He had worked his entire career in health insurance and was approaching retirement. He saw the ACA as an opportunity to both help people and sustain an income in his retirement.
Previously, he worked for a health maintenance company, where he started in sales and then rose in the ranks as he coordinated provider relations. As a manager, it was his job to make sure their network of physicians was adequate and that the physicians in the network were familiar with the plan. He attributes this experience to the success of his small business.
Now, with eight years as an independent contractor under his belt, Rich has made it into the "Elite Circle of Champion Providers," serving at least 20 active enrollments during the annual open enrollment period.
However, the healthcare system as Rich knows it is in jeopardy. Starting November 10, the Supreme Court will start hearing arguments about the constitutionality of the ACA. This case is the final step in the judiciary process for the 2018 Texas v. U.S. case (now called California v. Texas) in which a federal judge ruled that the ACA is unconstitutional following the repeal of the individual mandate in late 2017's tax bill. As an ACA expert, Rich is very concerned about what the implications could be for people with preexisting conditions if the law is overturned in part or in its entirety. Rich points out that as many as 1 in 2 non-elderly Americans could have preexisting conditions.
Rich explains, "The ACA is the gold standard for health insurance. No other healthcare plans cover preexisting conditions the way the Affordable Care Act does. That's why so many people were uninsured before." He continues, "If it's gone we are going to have major problems with healthcare in this country."
When looking into other plans, Rich has found that they rarely cover preexisting conditions immediately if at all.
He says, "Two or three years without coverage for your preexisting condition could be devastating."
Rich's main concern is that there doesn't seem to be any kind of suitable alternative or replacement in the event that the ACA is overturned.
He says, "The political narrative is that the ACA has been disastrous when the truth is it hasn't been."
However, the ACA isn't only being attacked on the federal level. Last week the Administration approved Georgia's request for a 1332 waiver request for a private insurance model in the state, which means that Georgians will no longer have access to enroll in health coverage through Healthcare.gov and will have to shop via the private marketplace. This will make it harder for individuals to enroll in health coverage and leaves small business owners like Rich unsure of how they will continue to collect an income.
Despite all of the attacks on the healthcare system, Rich is staying positive this open enrollment season.
He encourages his fellow small business owners, "Work with an agent. Don't try to do it yourself. We are in the system all the time and we know what is out there. You have more important things to worry about this year."