Florida business owner knocks many doors to bring educational resources to her community
Wednesday, October 7, 2020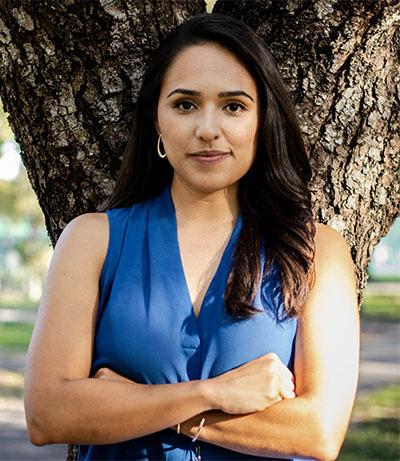 Luisa Santos was only eight years old when she and her family moved from Bogota, Colombia to the United States in search of better opportunities. Since then, Luisa has found creative ways to support and participate in her community, and started her entrepreneurship journey with LuLu's Ice Cream, a nitrogen ice cream shop and catering business in Miami, Florida.
Luisa prides herself in working with people from all walks of life in her beloved community in Miami-Dade County. When she was a student, she was fascinated by the effort and dedication from her teachers, and the many extracurricular activities she could participate in. "My mother sacrificed a lot to give me and my sister a stellar education, with countless opportunities to do better for ourselves," explains Luisa
In fact, Luisa didn't know that she and her family were undocumented for many years. But this reality didn't deter her from actively participating in her community with organizations advocating for better education. She persevered and knocked on many doors to continue to advance her professional career and obtained legal status within the U.S. This started a lifelong pursuit of advocating for herself and others.
Her path to small business ownership began when Luisa discovered nitrogen ice cream while she was pursuing a political degree and education minor at Georgetown University, and was moved to create her own enterprise.
"I pride myself in and my staff in providing great customer service and fantastic homemade ice cream, with innovative takes and flavors," says Luisa. "My mother helps me run the business, and I employ local students, whom I consider as family."
But Luisa watched sales come to a screeching halt once the coronavirus hit. She was forced to close the catering arm of her business, switched in-store operations to delivery services and reduced her employees' hours. Her once-thriving business has chipped away, little by little, with quarantine and stay-at-home orders affecting millions of small businesses across the country.
Luisa has not been able to pay herself from the business for a few months now, but she's making cuts wherever she can to keep her employees. She says, "I don't want to touch the team at all costs. They are our strongest asset, so the longer I can avoid letting people go, the better."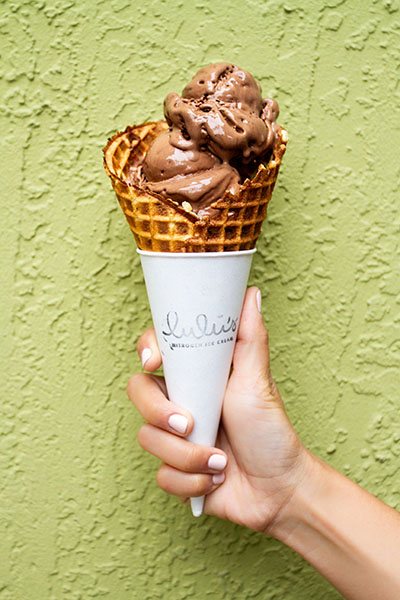 Luisa applied for and received a Paycheck Protection Program loan, though she expressed concerns about being saddled with more debt. As the program was narrowly tailored to offset payroll for eight weeks, the leftover money wouldn't be enough to help with other operational costs. However, like most businesses, she has no other resources she can access, so she's grateful for the opportunity to keep her team employed during a global economic downturn.
She has since exhausted PPP funds to keep her employees on board and her business alive. In a recent interview with Fox News, Luisa expressed her sentiments on additional relief for small businesses. "My team and my business needs a second round of PPP, just like most small businesses in our country. I also strongly advocate for forgiveness of loans under $150,000 because those loans served us small businesses during these difficult times."
With sales significantly down for her second quarter, Luisa is concerned about the future of her business and all small businesses that are struggling to survive. "Time is running out. We need support from our elected officials, and we need it now more than ever before."
In October, Small Business Majority is celebrating National Hispanic Heritage Month (September 15 - October 15) by sharing stories of Latino entrepreneurs and how they've pivoted their business during the pandemic. Small Business Majority is sharing stories like Luisa's to educate policymakers about what small business owners need in order to survive this crisis. Help us spread the word that policymakers need to do more to support business owners in order for our economy to recover by sharing your story or signing our letter to Congress to ask for long-term relief.