Your guide to the CalSavers Retirement Savings Program
Monday, June 27, 2022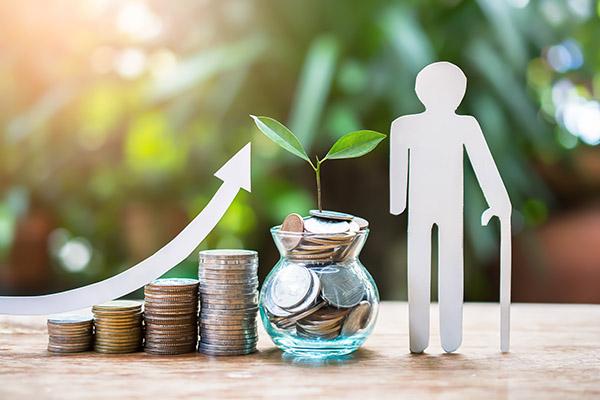 The CalSavers Retirement Savings Program is a portable workplace retirement savings program for private sector workers whose employers do not have a retirement savings program. CalSavers is run by the state and funded by modest employee contributions, so it involves minimal requirements for employers.
By June 30, 2022, employers with 5 or more employees will be required to provide a qualified retirement option, or enable their employees to make an automatic contribution from their paycheck into their CalSavers account.
Read more details about it here.
How small business owners are benefiting from CalSavers
Kenitra "Keni" Dominguez, Director of People and Culture at Red Bay Coffee in Oakland, Calif.
CalSavers was a perfect fit for the Red Bay Team, so Keni enrolled Red Bay employees in the initial pilot program, which officially began in November 2018. Keni was most impressed with the customer service experience and dedicated support, particularly from the Outreach Team at CalSavers, who traveled from Sacramento to Oakland to meet some of Red Bay's employees and see where they make their coffee.
"To know someone cared enough to get on a train and come to our roastery shows genuine dedication," she said. "I am highly impressed with the Outreach Team and their level of commitment and depth of service."
But even for small businesses that don't connect directly with the program's Outreach Team, CalSavers is easy to use and understand.
"Knowing that my team is in safe hands puts my mind at ease," Keni said. "I would undoubtedly encourage other small businesses to consider CalSavers."
Edith Read, Owner of E Read and Associates Inc. in Orange, Calif.
"As a small business owner, I can tell you this program is welcome in our community. For us, CalSavers is the only way we can afford a retirement program for our employees.
I have a doctorate in biology, but when it comes to the administrative and financial responsibilities that go with having employees, I'm not as confident. With CalSavers I don't have to take on these responsibilities, and every employee has control over their account."
Read Edith's letter to the Orange County Register
Mark Gisler, Owner of Ruby's Valley Care Home in Fresno, Calif.
"We lose a lot of employees because we can't afford to offer retirement benefits," Mark explained. But he understood where they are coming from because, "People have to put the needs of themselves and their families first, and we couldn't fulfill those needs."
Fortunately, one of his employees joined Small Business Majority at an event where we shared information about CalSavers. She reported back to Mark what she learned about the new state-sponsored retirement savings program. Mark jumped on this information and was able to enroll himself and his employees. He's thrilled he can now give his employees more power over their future.