Veteran small business owner gets left behind by federal relief programs
Friday, August 7, 2020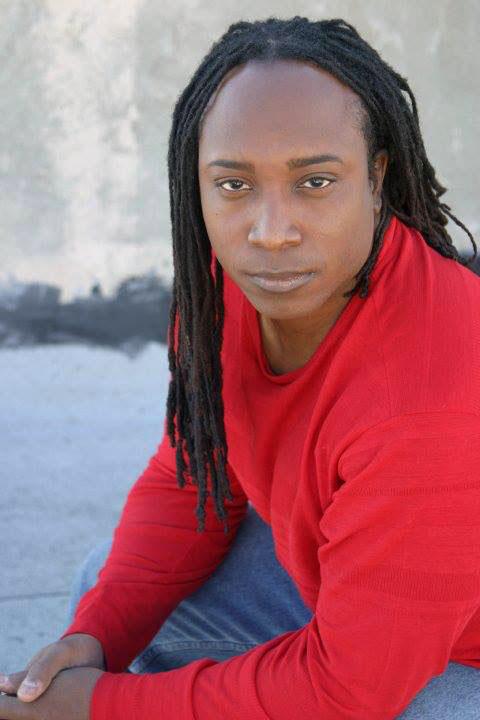 Like his father and brothers before him, John Hopson enlisted to serve in the military at a young age. But unfortunately, when he returned home from the Gulf War in 1991 he was left with severe post traumatic stress disorder.
Ten years ago, John hit rock bottom and realized it was time to make a real change in his life. He wanted to find a way to uplift people who were suffering like he was by creating jobs for veterans, retired first responders, ex-felons, seniors and people of color.
He says, "I spent years trying to find purpose, and it has come to me in the manifestation of my company."
After years of planning, John opened The Rising Angel Productions-Govt in 2017 in West Hollywood producing commercials, television, documentaries and more. But, John's ultimate goal was to secure government contracts—with the help of his veteran status—to make state instructional videos and PSAs.
After three years worth of calls to the U.S. Department of Veterans Affairs (VA) and being incorrectly told many times that he would not qualify for government contracts, he finally secured a contract last December. But, this wouldn't be the last time John had to jump through hoops to secure resources that were designated for businesses like his.
In March of this year, John was assured by representatives from the IRS and SBA that he qualified for funding through the Paycheck Protection Program (PPP). However, when his application came back, John was denied his loan on the basis that his business didn't meet the criteria for the program.
Unfortunately, John isn't surprised that he and many other business owners of color have been left behind by the federal stimulus package.
The fall out from COVID-19 has hit Black and Latino communities particularly hard and with minority-owned businesses being 20% less likely to have received a PPP loan than their white counterparts, the support from the federal government has been lacking.
It's been particularly frustrating for John to see millions of dollars that were meant for small businesses go to large companies, fast food chains and clothing brands while members of his community received little to nothing. He says he is tired of seeing his community being exploited for their labor without any kind of repercussions.

He explains, "My business is suffering, but I still tried to pay my employees as long as I could under the assumption I would get the PPP loan. I obviously did not. It feels like one big joke."

Unfortunately, John has had to let go of all his employees and give up his upcoming projects.

Many businesses are pivoting to keep their businesses going and the economy functioning, and John wants to adapt his business and be a part of it, but only if it is safe to do so. As an African-American with preexisting conditions, John feels it's vital that he takes as many precautions as he can to stay safe during the pandemic. In the near future, John would like to see grants made available to small business owners to purchase personal protective equipment (PPE) to make it safe for people like him to go back to work.

When it comes to Black-owned businesses being left behind by federal relief programs, John says the key to fighting for his rights as a business owner has been persistence. However, he explains, "You don't want to come off as the angry Black man because that's always the perception in this country whenever you speak up for your rights or against injustices no matter how well-spoken you are."

This dichotomy makes it difficult to advocate for his rights, so John spends a lot of time reaching out to his elected officials for support.

John advises his fellow business owners, "Don't be afraid to speak out about discrimination or whatever the reason is that you feel you didn't get your loan. Stick with it, stand by it, hold people accountable and keep records of everything."