USBC shares how to support black entrepreneurs during Black History Month and throughout the year
Wednesday, February 27, 2019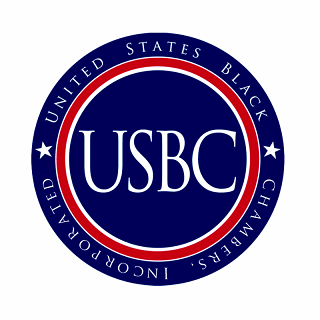 We are proud to partner with the U.S. Black Chambers, Inc. (USBC), a national organization that promotes economic empowerment for Black entrepreneurs through advocacy work and by providing resources and tools. USBC is the umbrella organization for over 100 Black Chambers and small business associations through the country that deliver local support to small business owners. In honor of Black History Month, we talked with USBC President Ron Busby to share insight into tools and resources that can help Black entrepreneurs succeed.
1. What obstacles/barriers do Black entrepreneurs face and what can we do to break these barriers down?
Black entrepreneurs face both common barriers that many entrepreneurs face and compounded barriers due to racial discrimination. Access to capital is one of our core issue areas. We know firsthand that access to business funding and credit is a major hinderance for Black entrepreneurs. A recent Small Business Credit Survey from the Federal Reserve states only 40% of minority-owned firms receive the full amount requested compared to 68% of white-owned firms (even when the credit scores are comparable). To break down this barrier we've created a unique Bank-Black Credit Card to provide Black entrepreneurs with an opportunity to secure accessible credit for business and/or personal use. We believe the best way to dismantle systemic barriers facing Black entrepreneurs is to create new and innovative systems that allow Black entrepreneurs unbiased access to opportunities.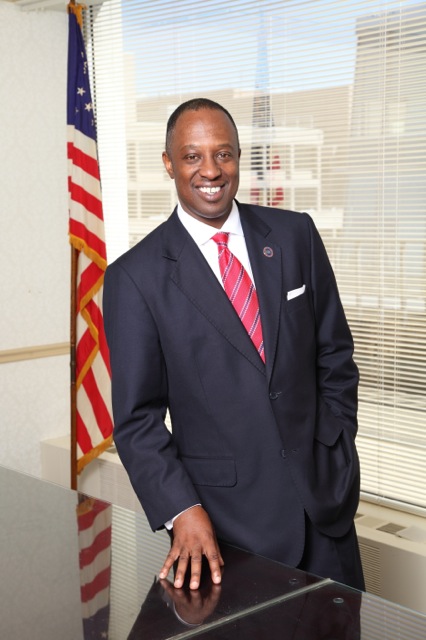 2. How are you supporting local entrepreneurs in overcoming these obstacles?  Additionally, how can others support as well?
We support Black entrepreneurs locally and across the nation through our 5 Pillars of Service:
Advocacy—The USBC fights for legislation that promotes small business growth.
Access to Capital—This remains the most important factor limiting the establishment, expansion and growth of Black-owned businesses. The USBC creates funding sources and partners with organizations that focus on providing funding to Black entrepreneurs.
Contracting—USBC's goal is to level the playing field to help Black contractors gain access to business opportunities in the private and public sectors.
Entrepreneur Training—The USBC produces educational opportunities for Black entrepreneurs to achieve scalable success through entrepreneur and business management training.
Chamber Development—The USBC helps grow and develop Black Chambers of Commerce to serve as a viable resource for Black entrepreneurs.
We encourage others to support by donating their time, money and resources to their local Black chamber.
3. Specifically, what funding resources are available for Black entrepreneurs through the Chamber?
Our funding resources vary and are strongly reliant upon our generous sponsors and partners who contribute to our mission of supporting Black entrepreneurs. Our current and ongoing funding resource is our Bank-Black Credit Card program. Previous intermittent funding resources include:
Wells Fargo Grant for Black Chambers of Commerce
Black Male Entrepreneurship Institute Grant
USBC Pitch Competition
4. What are some of the best resources for Black entrepreneurs and how are they accessible?
Some of the best resources for Black entrepreneurs are accessible online, including:
Joining the U.S. Black Chambers as a member or joining a local Black Chamber.
The Small Business Administration's 8(a) Business Development Program
Backstage Capital Accelerator
5. What are some key things Black entrepreneurs should know about starting their own business?
The foundational items needed to start and sustain a business of any kind includes a solid business plan, a strong funding source and a business savvy mentor or advisor. Additionally, Black entrepreneurs can best position themselves for business success by cultivating soft skills such as public speaking, strategic networking, problem-solving skills and a positive attitude.  
6. Is there any other advice you'd like to share with someone thinking about starting a business?
In an ever-wavering economy, we believe entrepreneurship is the key to economic self-sufficiency. Our strongest advice to anyone considering entrepreneurship is: prepare to struggle. Struggle is a natural phase of entrepreneurship. In honor of Black History Month, in the words of Frederick Douglass: "If there is no struggle, there is no progress."