Specialty shoe store owners pivot in two different markets
Wednesday, July 7, 2021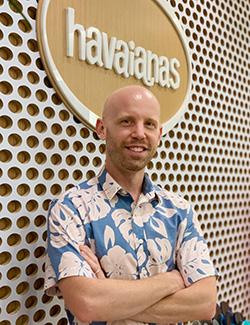 While the worst part of the pandemic may seem to be in the rearview mirror, small business owner Brandon Lindley and his husband Raphael Polito say it depends on the location of your business. As licensees of the world-renowned flip-flop brand Havaianas, Brandon and Raphael own two locations in the United States: One in downtown Palm Springs, Calif. and the other one in Scottsdale, A.Z.
They came across the brand's fun and vibrantly-colored sandals during a vacation to Raphael's native home of Brazil, and immediately sought to become licensees in the U.S. Brandon shares, "We were infatuated with the flip flops. They represented our style but also reminded us of Palm Springs. We knew we had to become involved somehow and worked for nearly two years to open our first store."
The downtown Palm Springs location gained popularity quickly and about a year later, Brandon and Raphael launched their second shop in Scottsdale.
"Once we opened our second location, we realized the importance of adjusting your business to the local market. So Raphael and I divided our operations and conquered—and our businesses were thriving," says Brandon.
But when the pandemic first erupted in California, Brandon was unsure about what would happen next. As businesses began to shut down in Palm Springs, he checked on his Scottsdale location.
"It was so surreal, it was as if no one in Arizona knew about the pandemic," he says. "We were struggling to find cleaning supplies and masks in California, and it became easier to just travel four hours to Scottsdale and get everything we needed for our stores and for ourselves."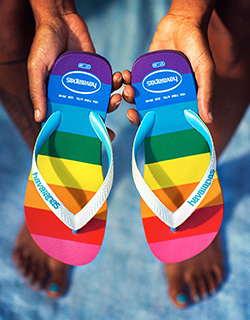 While strict lockdown restrictions plagued one store, the other store mostly operated as per usual, but with little to no foot traffic. Brandon and Raphael reopened their California store just in time for Memorial Day weekend, but unfortunately, the mall in which their Arizona store was located was vandalized and looted that following weekend. Although their business wasn't destroyed, most neighboring mall tenants closed operations for several months to investigate and repair the damages.
Thus, Brandon and Raphael bounced between both locations for most of 2020 and early 2021, trying to navigate the many unforeseen circumstances.
In fact, small business owners like Brandon and Raphael are experiencing myriad challenges caused by the pandemic, other than lingering effects from temporary closures. Challenges such as supply chain disruptions, inflation and labor shortages, ensuring the safety of your staff amid COVID-19 reopenings, and more are threatening small business recovery.
However, Brandon says to fellow small business owners that "it's about perseverance. For anyone who's still in business at this point in time, you've learned to master the art of perseverance and that's really what it takes to be a successful business owner. No matter what industry you're in, think outside the box, be flexible and try things differently."
In speaking about the future of his businesses, Brandon shares that they're in a better position now compared to last year. "It's taking a long time to get here, and it's taken major advocacy efforts from organizations such as Small Business Majority and chambers of commerce to get things done."