Small business ownership is the solution for this growing family
Monday, July 8, 2019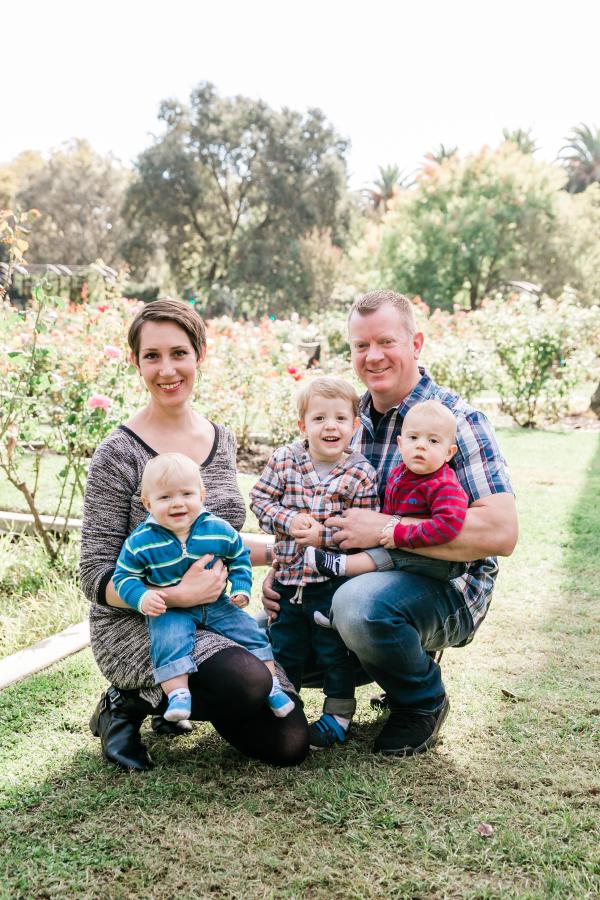 When Camille Kustin visited Paul's Automotive in Sacramento, Calif., for the first time, she didn't plan to stay longer than it took technician Mike Spellman to repair her car. Seven years and three kids later, the two are working side by side at that very same shop, which Mike now owns.
At the time Camille met Mike she worked for the State of California. She loved her job, but after giving birth to the couple's twin sons she discovered full-time childcare for a total of three boys was prohibitively expensive–about $4,000 per month. They decided the flexibility that comes with owning a small business would be a much better fit based on their family's needs, plus Camille's background made her a good fit to take over the administrative side of the business.
"I come from the state government world where there is always a process for things, always a checklist or a binder," she said.
Paul's Automotive opened in the 1980s. After working there for 20 years, Mike purchased the shop from the original owner and made some much-needed upgrades by investing in technology to help the business run more efficiently. Other investments included paying for their technicians' classes, trainings and Automotive Service Excellence certifications to ensure that they had skilled employees.
Beyond tackling workforce challenges, Mike and Camille also have to adapt to evolving expectations. They found customers today want automotive work done quickly and cheaply, and prices are being forced down even further thanks to websites like Yelp.com that make comparison shopping easy. Instead of devaluing their work, however, Mike and Camille took a different approach. They are instead focusing on building relationships and earning a loyal customer base that is willing to pay more for quality work.
"At dealerships, customers are just a number," Camille said. "For us, it is flipped. Corporations say 'get the numbers and get the cash.' For us, we want to build the relationships first and then the money will come."
That approach is working. Their business has grown from four employees to 11, and Camille and Mike just opened a second shop called Mike and Sons Automotive in downtown Sacramento.
Once her kids start school, Camille plans to go back to her original career. But for now she loves the freedom of making her own schedule.
"Being part of a small business just works for my family," Camille said. "There aren't many other kinds of opportunities out there where you can have a good job and time to care for your kids while they grow up."