Partner Spotlight: Greenwood Archer Capital
Friday, February 18, 2022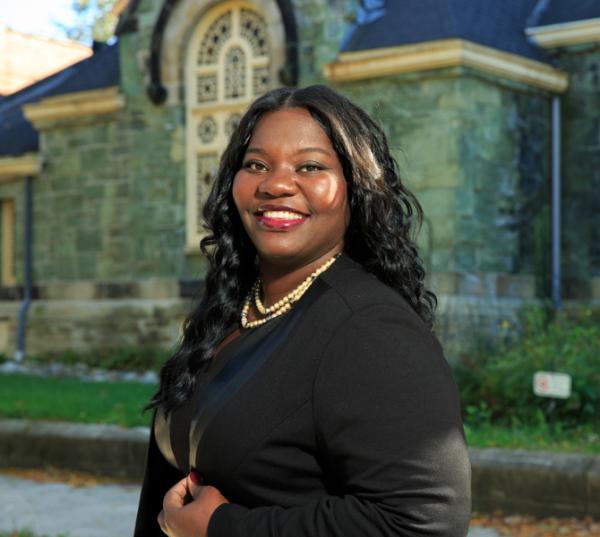 Erica King is the President of Greenwood Archer Capital, a nonprofit Community Development Financial Institution (CDFI) organization founded in 2012 to supply micro and small business loans catalyzing small business development throughout the metropolitan Chicago area and its adjacent suburbs, as well as greater Cook County Illinois.
What role does entrepreneurship play in marginalized communities? Why is it important to talk about it during Black History Month?

In marginalized communities, entrepreneurship is one path towards financial empowerment. Through entrepreneurship, individuals have the ability and the agency to own businesses that are aiding in creating a healthier, safer, more desirable community. Entrepreneurship for Black communities creates meaningful jobs, oftentimes from the residents of that same community and increases dollars and resources for that community. When businesses are owned by individuals that reside in the community, it aids in circulating those dollars within the community, which further aids in leveraging new opportunities.

It is important to address entrepreneurship in Black communities all year round; however, it is extremely important to discuss during Black History Month. History shows you the resiliency of Black people when you hear stories of how we have had to rise above adversity to use our skills and talents to shatter glass ceilings, creating economic opportunities for ourselves and our families. Black entrepreneurs today stand on the shoulders of the likes of:
Phillis Wheatly who used her poetic gifts as a slave and became the first Black woman to publish a book a poems.
Frederick McKinley Jones, a Black inventor who made it possible for food to travel long distances without perishing.
Sarah Boone, one of the first Black women to receive a patent for the ironing board.
Alvin Ailey, who started his own dance production and studio providing jobs and culture to many young artists around the world.
Garrett Morgan, who invented the 3-Way Stoplight that continues to keep us safe today.
Madam CJ Walker, who because of her line of hair care products, became a self-made millionaire.
Black entrepreneurs today continue to rise above adversity: Rise above not having adequate equity or capital to fund projects, not having adequate support from consumers to patronize its business, preyed on by predatory lenders, and not having the ability to own commercial real estate to operate their business, therefore being stuck with paying higher rents and improving spaces they will never own.

How important is it to create and build generational wealth through entrepreneurship and ownership in under-resourced communities?

Historic and current systemic racial issues and policies such as slavery, share cropping schemes, voting blocks, public housing "projects," redlining, blocking access to capital to fuel business growth, mass incarceration, lack of community development, predatory lending, lack of banks—just to name a few—are all deceptive policies and practices that have kept Black Americans behind. These practices were put in place hundreds of years ago, many that are still in effect today have worked as planned, impacting Black families, communities, and businesses and further increased the racial wealth gap we see played out today.

Entrepreneurship is a pathway for creating generational wealth; however, without access to all forms of capital, this path may not be realized for Black and low-to-moderate income earners.
Equity and wealth in communities aids funding of new projects and opportunities, brings in new commerce, creates meaningful jobs, develops and grows small businesses, increases asset ownership, and increases the market value of those assets, which further increases the equity in that community.
What would you say to Black entrepreneurs who may be experiencing obstacles in getting the necessary capital to start or grow their small business?

If you are a Black entrepreneur who has had difficulties obtaining capital, consider working with a Community Development Financial Institution (CDFI) like Greenwood Archer Capital. Your neighborhood bank is not the only source of capital for your business' lending needs.
CDFIs are mission driven organizations on the battlefield that are advocating for and lending to Black and other disadvantaged populations, whether small businesses, housing, or community development projects. Like Greenwood Archer Capital, these lenders have responsible and flexible capital to aid you in funding your business endeavors. In addition to lending, many provide other business development and supportive services necessary to help you grow in business.

Since inception, Greenwood Archer Capital has funded nearly $19 million dollars in loans and grants that has helped to start, sustain, or propel the growth of over 1,650 small businesses. Our work as a Community Development Financial Institution breaks down barriers to accessing capital. Our innovative approach to lending provides flexible underwriting and terms that allow for infusion of meaningful capital in Black and underserved communities. Businesses funded by Greenwood Archer Capital have created or retained more than 4,200 jobs.
What are some key tools and resources Black entrepreneurs can use to help protect them from predatory lending practices and access qualified lenders?

There are many lenders that provide quick and easy access to lending, though not all loans are made equal. The lack of capital and other barriers to accessing capital makes many Black and low-to-moderate income communities a prime target for predatory lenders to prey upon. Because of the demand for capital, irresponsible lenders have determined that if a product is offered with ease and requires no paperwork, they can promise you the "gift" of quick and easy money into your account within hours. What they failed to mention is that this quick and easy capital also comes with a price, a really big price, which could eventually be the detriment of your business when you are not able to keep up with daily payments on debt priced at high rates of interest. Beware.
Review your loan terms carefully. If interest rates and fees are not clearly stated, ask your lender to explain those fees in writing. Ask if there are any other hidden fees such as early payoff penalties, payoff request fees, change of due date fees, etc. Make sure you understand all the terms prior to obtaining debt.
Have a trusted advisor review the terms with you if you are not familiar with financial jargon. Consider speaking with a local business support center for advice.
Explore your options for obtaining capital, find the nearest CDFI near you and learn about their products and services and what lending products you might be eligible for.
Can you recommend an organization or program that may help new Black entrepreneurs bolster their financial wellness and gain access to strong business resources in their entrepreneurial journey?
In addition to CDFIs, there is a plethora of other community and economic development missioned organizations that are working extremely hard to address the needs of Black and underserved entrepreneurs, like Small Business Majority, Chicago Urban League, Business Services Collective, Sunshine Enterprises, Women's Business Development Center, and the Far South Development SBDC, to name a few. Sign up to their mailing list, attend a workshop and expand your network to ensure you are connected to resource partners that can assist you in business.

What are some key steps that Black entrepreneurs can take today to prepare their business to become loan-ready?

Ensure you prepare yourself and your business for capital before an emergency occurs. Consider the following:
Review your business' cash flow monthly to ensure you have adequate cash on hand to pay for your upcoming expenses. Do not wait until you need funds to plan for acquiring funds. During times of distress, you are more likely to make rushed and hasty decisions. Plan ahead.
Consult with local business development resources and business chambers in your neighborhood and ask for references to responsible, mission-driven lenders if you are not able to obtain capital from a bank.
Ensure you maintain up to date financial records like tax returns, profit and loss statements, bank statements, point of sales summary of income and expenses.
Ensure you check your personal credit periodically to ensure proper and on-time reporting of your payment activity. Though a loan may be made to your business, many small business lenders still pull and report payment activity on their personal credit.
If your business is new or it is introducing a new product line, ensure you have a business plan or business canvas prepared for your lender. The plan should describe your product or service, your target market, your marketing plan, your staffing and operational plan and at least 24 months of financial projections detailing how you plan to generate sales for your new business.
Be prepared to clearly articulate your need for capital and your plan to use it for your business. Ensure you have all supporting information readily available in case requested by your lender.
Your organization pays homage to Black Wall Street. Why does this event in history hold such strong significance? Are there other moments or entrepreneurs in history that influence your current work?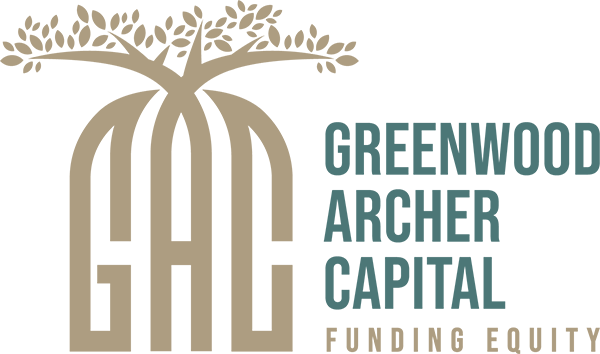 Greenwood Archer Capital pays homage to Tulsa Oklahoma's commercial district once known as Black Wall Street. Greenwood & Archer was the main intersection in the Greenwood District and the epicenter of Black Wall Street. Prior to it being destroyed from race massacres, Black Wall Street was one of the most commercially successful, prosperous and affluent Black communities in our nation's history. The community grew because of racial injustice and segregation and thrived because of equity. Equity circulated within the community, which allowed residents and business owners to create wealth, own property and provide for their families.
Like Tulsa's Black Wall Street, many of Greenwood Archer Capital's programs are rooted in the need to address systemic racial issues and policies such as redlining, blocking access to capital, mass incarceration, lack of community development, predatory lending, underfunded schools, unhealthy communities, unsafe communities and other deceptive policies and practices that have kept Black Americans behind, further increasing the racial wealth gap we see today.
It is important to me and Greenwood Archer Capital that we reverse the impact of these practices through entrepreneurship. Our work helps to decrease racial wealth gaps and create generational wealth through the deployment of innovative financial products and business development services necessary to create thriving Black businesses in all communities in Greenwood Archer Capital's geographic footprint.
To learn more about Greenwood Archer Capital and its products and services, visit their website at www.greenwoodarchercapital.org or follow them on social media.

Facebook - @greenwoodarchercapital LinkedIn - @Greenwood-Archer-Capital
Instagram - @greenwoodarchercapital Twitter - @GAC_FundEquity