Navajo small business owner emphasizes the importance of clean energy transitions for small businesses
Tuesday, November 22, 2022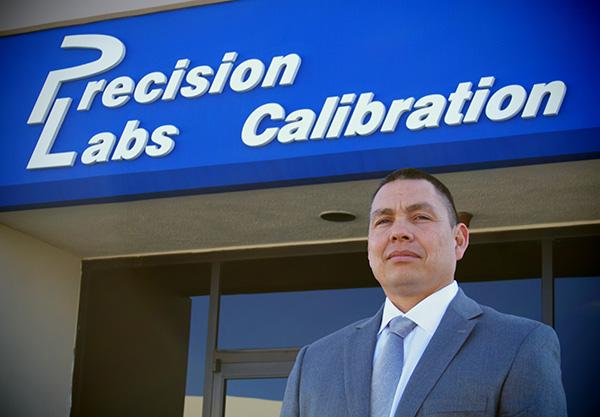 When Terry Norris left the Marine Corps, he needed a part-time job. He soon found one at a calibration lab working with the government on aerospace initiatives. On his first day there, he met his now wife. Just a few months later, they opened their own calibration lab in Palmdale, California. 27 years and 17 employees later, Precision Labs Calibration serves a variety of customer bases, including the medical, aerospace, agricultural and film industries.
After five years of extremely successful growth, Terry decided that Precision Labs Calibration would become Antelope Valley's first net-zero electric commercial building–generating as much energy as it consumes.
Terry says, "As a member of Navajo Nation, giving back is really important to me and so is protecting our planet. So, when I had the opportunity to turn my business success into a benefit for my community, I didn't hesitate to invest in Earth-friendly upgrades to my company."
Precision Labs Calibration invested in various systems to ensure net-zero electricity, including a rooftop solar panel system, LED lighting, control systems to put the building in a low-power state and more. These actions resulted in more than a 100% reduction in utility electric consumption, which brought Terry's electric bill close to zero and made offices and laboratories 40% brighter. The total investment cost the business $85,000, but due to the significantly reduced electricity bill and various tax incentives, it took less than three years for Terry to get a full return on investment.
Despite the long-term benefits, Terry's journey to a more eco-friendly business was not always easy. Once he realized that accessing a traditional loan was not an option for him, he funded the upgrades with his retirement savings.
"Not every small business has thousands of dollars to invest in energy efficiency," he says, "but that doesn't mean small business owners can't maximize their energy efficiency and help their bottom line at the same time."
Now, Terry wants to help other businesses go green, and mentors his fellow small business owners on how to replicate Precision Labs Calibration's success.
Terry advises that small business owners take the first step and request an energy audit from your local energy provider. Most owners probably aren't aware of the latest upgrades available or their own businesses' inefficiencies, so this is a great way to assess any facility.
Beyond his strides in helping small businesses save money and the environment through the energy transition, Terry volunteers for many community projects that have served his Navajo community. He has earned several awards, including one from Cool California, an organization that works to provide Californians with tools to protect the climate. Precision Labs also works to boost youth employment, offering internships to high school students at the local high school, with scholarship opportunities upon completion of the internship.
"Being Navajo is something that impacts my life daily," he says, "one of the best things about being a small business owner is the contributions I am able to make to my community."
The values Terry learned growing up Navajo helped lead him into energy sustainability, and without his community Terry doesn't believe Precision Labs Calibration would be the same.
Terry says, "Small businesses probably can't save the Earth singlehandedly, but they can still do a lot."