Meet our Outreach Team -- Joi
Wednesday, November 4, 2020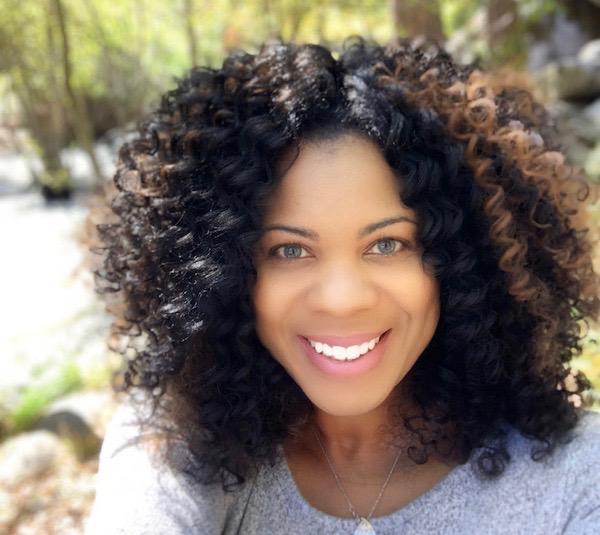 Small Business Majority's Outreach Team advocates for entrepreneurs on two fronts: It supports policies that would benefit small firms, and it offers workshops and events that help small business owners grow their companies. We have found this work to be even more important during this global health and economic crisis.
This week we are spotlighting Joi Eubanks, Small Business Majority's Central California Outreach Manager, to let small business owners know how our team members can assist them.
Q: Could you tell us about your position at Small Business Majority?
As the Central California Outreach manager, I'm responsible for connecting small business owners with resources and working with strategic partners to bring awareness to topics that affect small businesses
Q: Can you tell me a little bit about your background? What were you doing before you came to Small Business Majority? What brought you here?
I grew up and went to college in Memphis, Tenn. where I majored in broadcast communication. I just knew I was going to be Oprah! When I moved to Fresno, I was turned off by the "cut-throat" nature of the broadcast news market. I quit my job with the local station and became the administrative assistant for a Small Business Development Center (SBDC) and absolutely fell in love with economic development and helping entrepreneurs achieve their dreams of business ownership. I was with the SBDC for 10 years and eventually became the Assistant Director of the center.
After that, I went on to work for a commercial bank and two different CDFIs, including one that was the largest in the country at one time. I joined the Small Business Majority team to bring coverage to the Central California region. I've known of Small Business Majority for many years and even worked with team members on several occasions and partnerships during my time with the SBDC and the Fresno Metro Black Chamber of Commerce. I was beyond excited when I was given the opportunity to join this amazing team!
Q: Tell us about how your work in Central California has been altered by the pandemic.
I'm a very social person and not being able to connect to partners and small business owners in person has been hard. Instead of doing in-person classroom-style workshops, I've had to "pivot" to doing exclusively webinars.
Q: How do you work to support small businesses in your local community?
I'm very passionate about advocating for small businesses owned by people of color, especially African American-owned businesses. I'm continually working with small business owners to ensure that they are aware of the resources that are available to them. I also work very closely with partners at SBDCs and CDFIs that advocate and foster true alliance to cultivate economic development and small business sustainability.
Q: What is your favorite part about working at Small Business Majority?
The fact that the information, resources and partnerships I bring to small business owners makes a difference. Knowing that I helped a small business owner realize their dream is what it's all about. Many of the minority-owned and rural businesses that I work with are unaware of the information that is out there simply because they don't know where to look. I'm proud to be a resource to those businesses.
Q: What have you learned in your first few months that you wish you could tell all small business owners?
That change is the only constant! Life can change in a matter of moments, so always be prepared for a "worst-case scenario."
Q: What goals do you hope to accomplish in your first year at Small Business Majority?
I hope to deepen Small Business Majority's relationship with minority-owned businesses in the Central Valley, as well as work closely with strategic partners in bringing awareness to issues facing entrepreneurs of color. Overall, I hope to help all small businesses thrive by providing education, resources and business assistance.