Latina Small Business Owners Share Success Stories at 2018 POSiBLE L.A. Entrepreneur Summit
Friday, July 13, 2018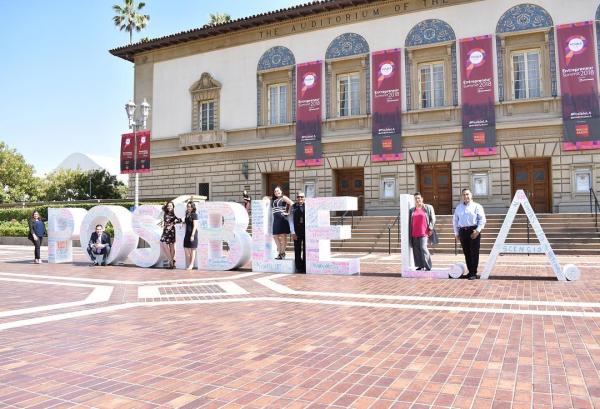 Small Business Majority recently participated in the 2018 POSiBLE L.A. Entrepreneur Summit, a curated bilingual event dedicated to Angelino entrepreneurs and sponsored by Univision. California Deputy Director and National Hispanic Outreach Manager Xiomara Peña moderated a panel entitled, "La receta del éxito para restaurants" or "The recipe to success in the restaurants industry." This panel explored how business owners in the restaurant industry can secure financing and thrive. The interactive dialogue provided a wealth of knowledge about starting a business in the local restaurant industry. Read on for a recap of this event and to learn more about launching a successful restaurant business.
More than 300 people attended the event, which was held entirely in Spanish. The event sought to highlight resources for Hispanic business owners, who number more than 4.2 million and contribute $668 billion to the U.S. economy. This was an important conversation to have, as the Los Angeles-region is home to a whopping 65% of California's Hispanic-owned businesses.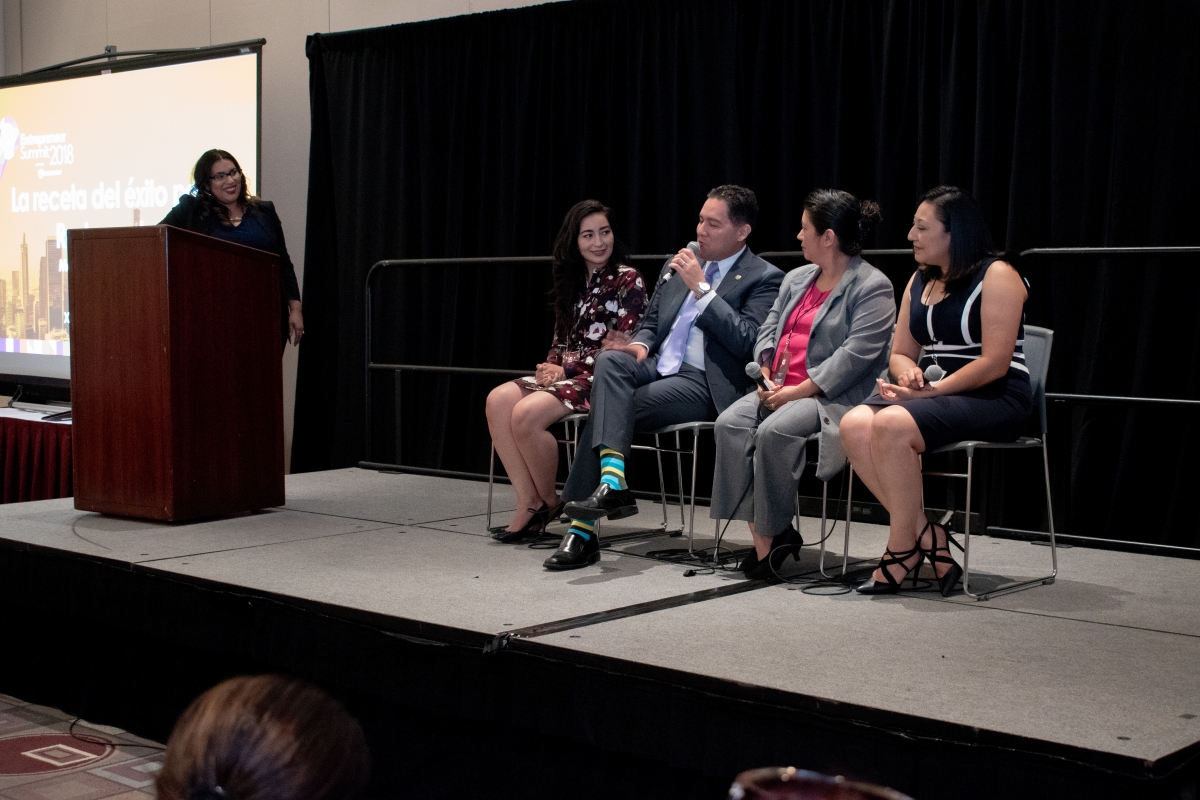 Three female entrepreneurs who are members of Small Business Majority's network spoke on the panel at the Summit, including Kateri Gutierrez, co-founder of Collective Avenue Coffee, Teresa Razo, co-owner and marketing and catering director of La Villa Roma Restaurant and Cambalache Restaurant and Xiomara Henriquez-Ortega, co-owner of La Casa Ortega Restaurant & Bar. The panel also featured Fernando Vasquez, a Downey City councilmember and owner of Barriles RestoBar.
All three women had stories of difficulties they faced in growing their business and accessing traditional sources of financing. They shared the details about how they were able to overcome this obstacle and bootstrap their business.
Kateri discussed how she used a crowdfunding campaign to fund the purchase of an espresso machine for her coffee shop, which they needed to expand their drink offerings, as previously they were only able to offer pour-over coffee. Collective Avenue Coffee is the first worker-owned coffee shop in L.A., which Kateri noted can be a way for people to start and own a small business together when they may lack the means or expertise to do so alone.
Teresa told attendees about how she left her corporate job of 18 years to support her husband's dreams of becoming a restaurant owner. Teresa discussed how she wanted the freedom of being her own boss and to work with her husband towards greater success as small business owners, so they opened Cambalache to further their dreams. Because they were denied traditional bank lending, they did everything business owners are usually advised against to open their own restaurant—they maxed out thei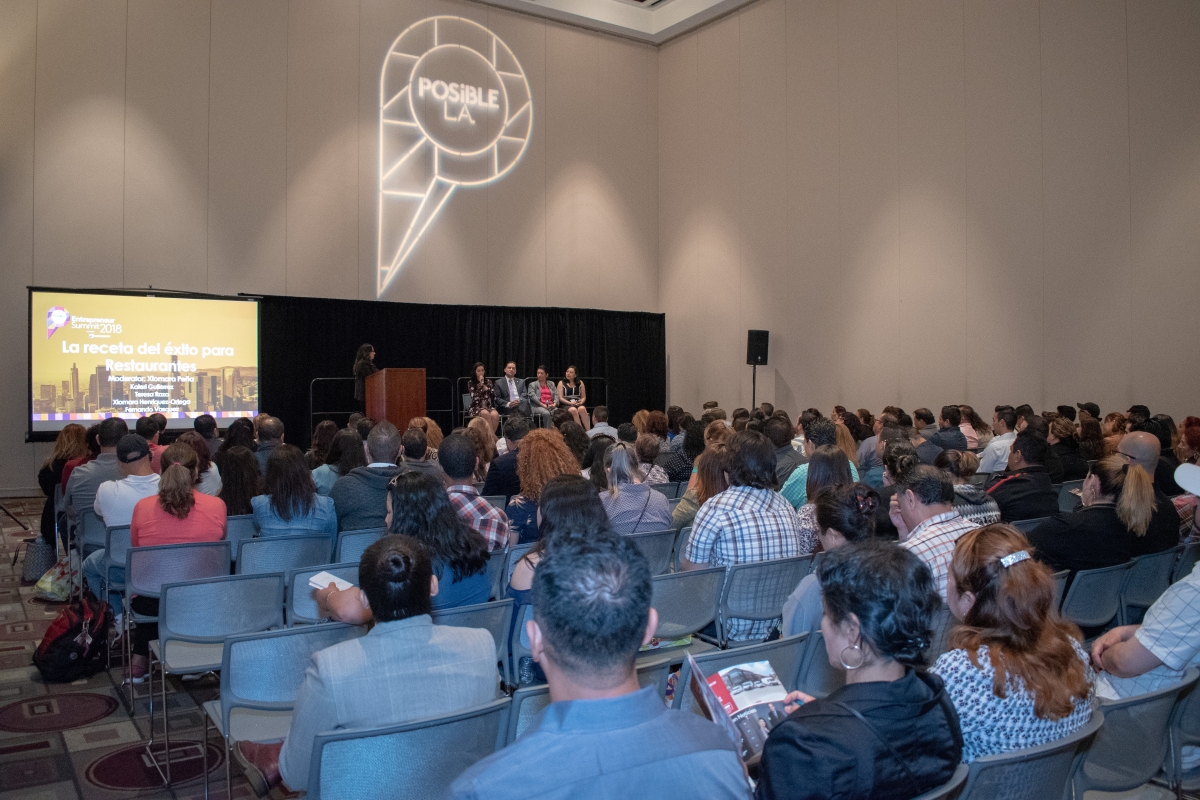 r personal credit cards. Now they own their second restaurant outright, without loans or investors.
Xiomara, an immigrant from El Salvador, shared that she was unable to qualify for a bank loan or turn to family for help, so she and her husband cashed their retirement savings to purchase the business. Xiomara is one of just a few family members here in the U.S. and she says she's very proud of what she's been able to achieve.
Other panels and events at the Summit highlighted additional resources, products, tools and platforms available to Latinx small business owners. The event also emphasized need for easy-to-access resources and more accessible, responsible loan options for small businesses. Hispanic-owned businesses are growing at a faster rate than other small businesses, and Small Business Majority was happy to participate in an event that empowers these small business owners to follow their entrepreneurial dreams.