Georgia business owner struggles to host her community's celebrations amid global pandemic
Tuesday, June 30, 2020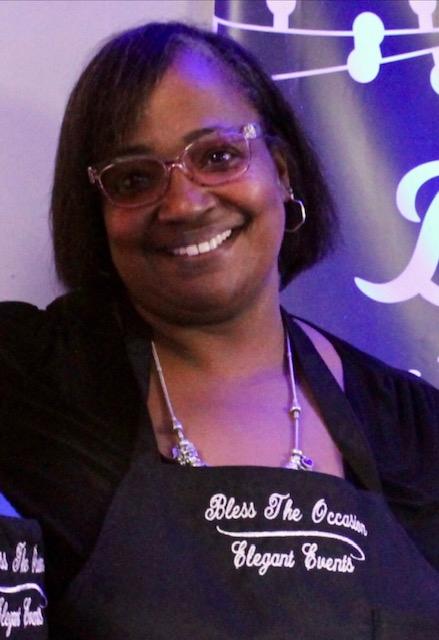 In the midst of a global pandemic and a severe economic recession, entrepreneur Adriane Anderson was forced to rethink her retirement plan.
A Georgia native and a lover of hosting gatherings, Adriane Anderson opened her event venue Bless the Occasion just last year. She knew she wouldn't be able to retire comfortably if she continued to rely on her income working at Publix, a grocery store chain, so she embarked on her journey as a small business owner in 2015. She purchased an old home in Stone Mountain, GA, and remodeled the facility—a process that took about four years to complete, as she had to navigate zoning changes and permit requirements. Her business hosts little girls' tea parties, etiquette classes, baby showers, birthdays and small events of up to 50 guests. 
Adriane explains, "My true joy is organizing events. They feel personal to me because I invest my time in decorating and making sure everything looks great. I love seeing my clients' faces and bringing happiness to people."
For Adriane, entrepreneurship has always run in her family: Her father was a self-employed auto mechanic, and her siblings own small businesses in the Atlanta area so becoming an entrepreneur was right up her alley. And specializing in events was a natural fit for her because she had always been known for her Christmas parties, birthday celebrations and small gatherings. 
Unfortunately, Adriane's plans to retire and focus on her business full-time came to a screeching halt due to the coronavirus outbreak. "Coming into 2020, my business' financial standing was better. I made my first profit in March, and had reservations for several events in the summer months. Now I worry if I can even pay for my personal expenses," says Adriane. 
Adriane closed her doors to clients in March and recused herself from her job at Publix, as she is particularly at risk of contracting the coronavirus due to a preexisting respiratory health condition. Now she is uncertain about when she will reopen her business, as she wants to ensure her health and her clients'. 
To survive during this criss, Adriane has reached out to Small Business Majority for help. "I'm grateful to Small Business Majority for the training and support; for teaching me how to come back strong and guide me through everything I need to do to hopefully retire from Publix and work for myself." 
When Adriane applied for an Economic Injury Disaster Loan (EIDL), her request was denied on the basis that her business "did not sustain economic injury." As a result, she has diverted funds from her personal savings, accumulated debt on a credit card, and refrained from paying utility bills. But after giving it some thought and consulting with her advisors, Adriane decided to appeal her EIDL denial, sent several letters explaining her situation, and was successfully approved for a loan. She was thankful to receive the financial aid, but unfortunately it will not be enough to sustain her. She will need to adjust her facility to conform to state reopening guidelines, which will incur more expenses than she had anticipated.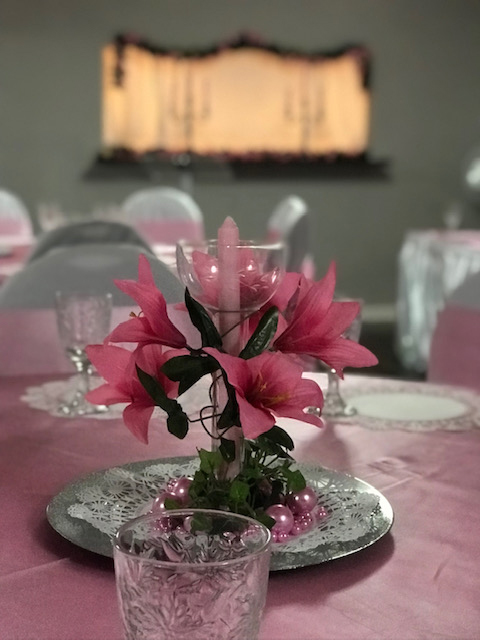 Adriane was initially unaware that she could apply for unemployment benefits through Publix. But she applied several weeks ago and is now receiving some financial relief. As the end of federal unemployment benefits approaches, many small business owners like Adriane Anderson are wondering what to do next. "Unemployment has been useful to pay for my personal expenses but I still have to pay for small business insurance and utilities, even though I've closed my doors." 
She continues, "There should be special consideration for smaller businesses. The program is not structured to help us, and I'm really concerned about all the small businesses that are having to close their doors. You can't compare a business of 500 employees with a business that has 10-30 employees, or a business that receives a $1 million loan with one seeking $8,000. One of those million dollar loans could help hundreds of small businesses struggling to stay afloat," says Adriane in regards to the government's emergency funding. 
Despite her current challenges, Adriane is staying positive. She says, "Life gives you so many challenges and it's up to you to either give up or be a survivor. I choose to keep going, and hope to eventually open up other event venues, and hire more women like myself (retirees) to help them follow their passion and support themselves."