Florida small business owner seeks safe spaces and more for LGBTQ entrepreneurs
Thursday, June 9, 2022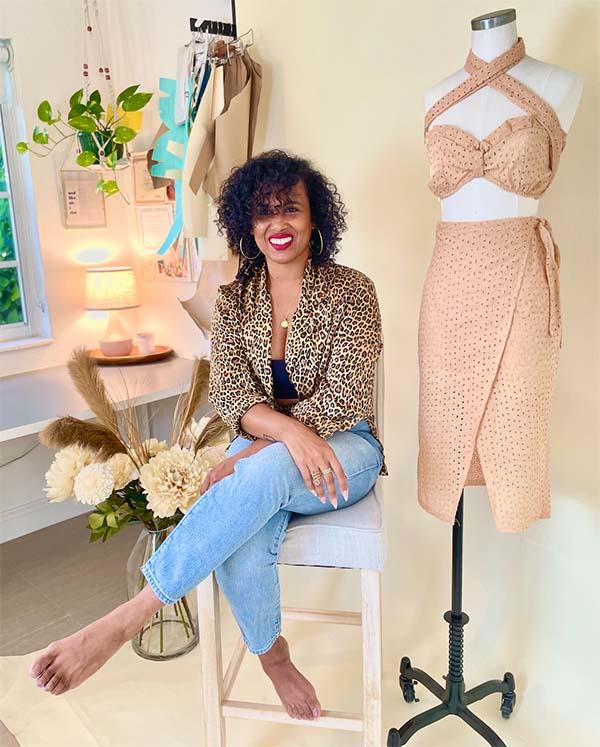 During this Pride Month, Joanis Duran and other LGBTQ small business owners in Florida are fighting to be heard as their state policymakers enact anti-LGBTQ legislation.
"We feel that we have a government that is trying to remove us."
In fact, the Miami-based designer has been working for better representation of people of color and queer voices in fashion for nearly 20 years. Joanis spent her career in fast and slow fashion feeling undervalued and tokenized. In 2017, she decided to break away and start her own brand, Kalani + Wolf.
The name is full of meaning for Joanis. Kalani means the "Royal One" in native Hawaiian and the wolf is represented as the feminine animal.
Joanis explains, "The name symbolizes the power we pose as BIPOC and queer people to elevate our communities, take control of the narrative, advocate for diversity and inclusion, and champion human rights in our country."
However, Joanis finds that while there is support within her community, there aren't many resources for women of color, queer and immigrant business owners like herself in South Florida.
She says, "There isn't a retail and gathering space that is safe for our community where we can have open conversations and empower each other."
Particularly when it comes to access to capital, Joanis highlights the lack of traditional funding options for business owners like her. Small Business Majority's own research shows that while 1 in 5 (19%) small business owners overall obtained less financing during the pandemic than they sought, this number is higher among AAPI (36%), Black (31%), and Latino (26%) small business owners. Joanis is among the swaths of business owners of color who were under-funded by the Paycheck Protection Program (PPP).
Joanis says, "I need the help. I need someone that believes in me and wants to support my vision and support my community."
Joanis has completely self-funded her business until now. After learning about the lending gap, she has decided to seek alternative funding options so she can expand her business into a retail space. She hopes to crowdfund the money she needs.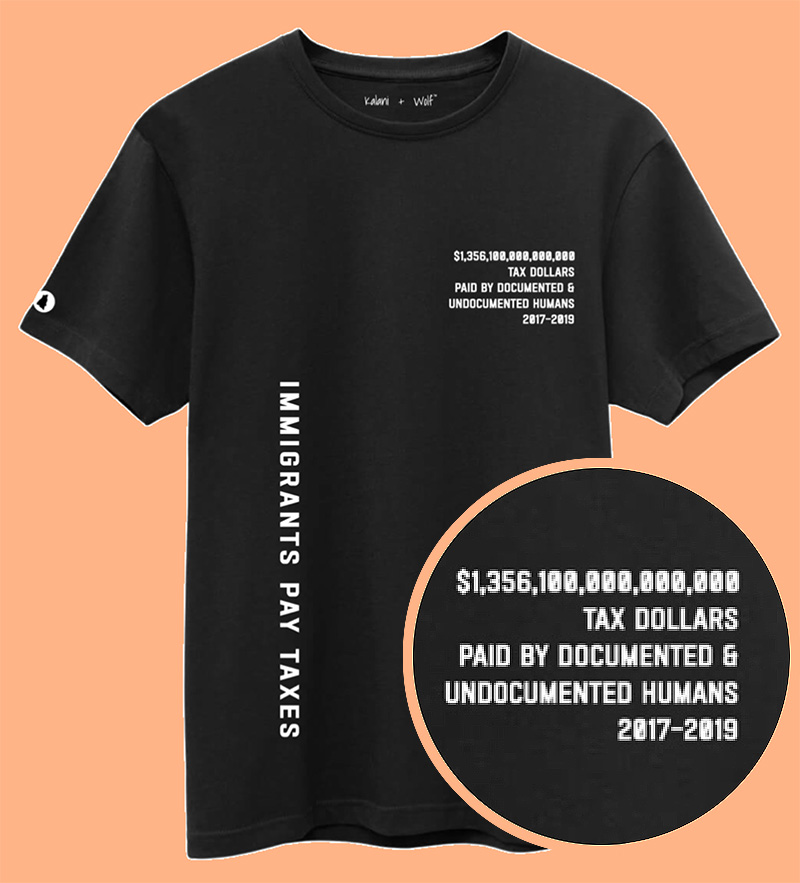 Crowdfunding speaks to Joanis because community building is so embedded in her business. Not only does she mentor young people at her local fashion institute, but she also sources all of her materials from other small, sustainable businesses. This is the power of small business and why it is so important to shop small. Small business owners invest their profits back into the community in ways that larger corporations won't. Joanis drives this home when she talks about being an immigrant small business owner and the stereotypes that follow her.
She says, "We aren't stealing jobs. We are creating them."
In fact, Joanis is highlighting this issue with her 'We Make America Great' genderless collection, which features a t-shirt that states the amount in taxes that undocumented and documented paid between 2017-2019–more than $1.3B.
June is not only Pride Month, but it is also National Immigrant Heritage Month. In response to being asked what non-LGBTQ and non-immigrant business owners can do to support businesses like hers this month and beyond, Joanis says, "Collaborate with us. Give us space to sell our products."
And, to any business owners who are faced with adversity, she says, "It's hard to shut out the negativity. Use those words to motivate you and light the fire under you. Don't give up."