DC game store owner pivots business during puzzling time
Wednesday, September 2, 2020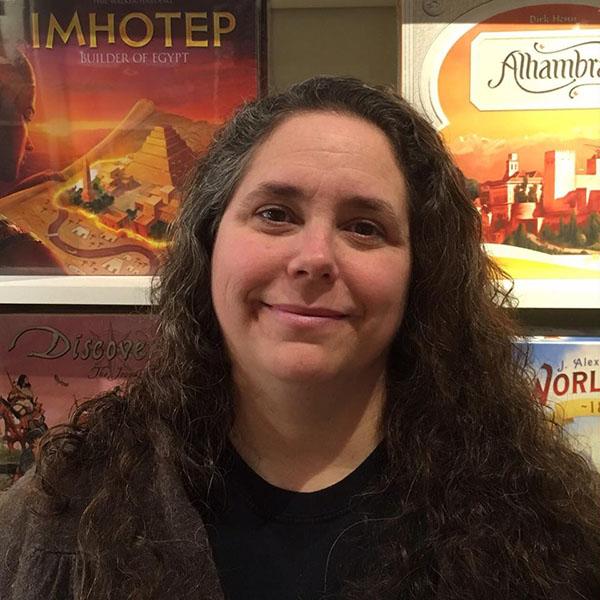 Labyrinth Games and Puzzles is a family-friendly, community-focused store featuring a wide selection of non-electronic, specialty games, puzzles, and mazes in the Capitol Hill neighborhood in Washington, D.C. While the store is loved by children and legislative staffers alike, Kathleen Donahue faced an impossible situation just like everyone else when the COVID-19 crisis began, and she was forced to quickly pivot her business to keep it alive.
A former international trade executive, Kathleen opened her business nearly 10 years ago with the vision of selling gifts and toys for school-aged children to advance and support their education. But over the years, Kathleen's customers expanded from kids to adults who sought complex and challenging entertainment. Prior to the pandemic, she hosted around 700 events annually, between afterschool programs, summer camps, and free in-store events for a number of gaming communities.
But what is a business that requires close contact to do when a pandemic suddenly requires people to stay at home and limit contact with others? Kathleen shares that initially, her business boomed with parents purchasing games and puzzles for their children as soon as schools closed in D.C.
"We were overwhelmed and yet very excited about the possibility of continuing to support our community by keeping our doors open, offering free shipping, and curbside pickup," says Kathleen.
Despite Kathleen's business experiencing soaring sales in March, she was hard-pressed to find other ways to conduct business. "Prior to this pandemic, our focus was on personal interactions with our customers, and we didn't have an online presence. But after being forced to reduce personal interactions with consumers and socially distance ourselves from our community, my team of 17 employees and I worked to move our inventory to our new e-commerce platform. I'm happy to say that about 90% of our total inventory is now available online," said Kathleen. She is now hosting virtual events, where gamers and puzzlers alike can virtually interact with one another.
Kathleen reveals, "The shift from shopping in-person to an online platform is a weird experience. People buy things differently while in-store. It has its positives and negatives. You lose the in-person interaction but with D.C. being a transient city, our audience is now all over the country and abroad."
Even with reduced foot traffic, Kathleen was able to keep all her staff on payroll during the crisis. Thanks to an EIDL advance and a PPP loan she received, she was able to sustain the ups and downs of her business during the initial two months of the spread of COVID-19. But, she believes her profits have been consistently down for the last six months at a 20% rate, which has set her back in being able to sustain her business and keep all her employees.
"There isn't enough work for all of my employees, so I've offered them the flexibility to go on furlough, use their PTO, or go on unemployment. I still have between 15 and 17 employees on a weekly basis, but I know some of them have great difficulty finding safe ways to commute to work."
In Kathleen's eyes, small business owners need much more support to survive an uncertain future. Having a business located in the pricey center of D.C., she struggles to continue to make commercial rent every month as her landlord has not offered any type of accommodation.
"I'm able to make delayed payments on rent, but I still have to somehow come up with that money. My business is not as healthy as it could be, and I'm concerned about the months ahead. Retail businesses have the most important season ahead of us (holidays), which is when we make the bulk of our income."
Kathleen advises fellow entrepreneurs to prepare for a tough season ahead and lean on their communities for support. "The economic crisis will only continue to snowball, and how are we going to sustain that? Additional support that is focused on long-term recovery is what small businesses need more than ever."
Small Business Majority is sharing stories like Kathleen Donahue's to educate policymakers about what small business owners need in order to survive this crisis. Help us spread the word that policymakers need to do more to support business owners in order for our economy to recover by sharing your story or signing our letter to Congress to ask for long-term relief.