Brewmasters 're-craft' their business to weather the crisis
Tuesday, October 27, 2020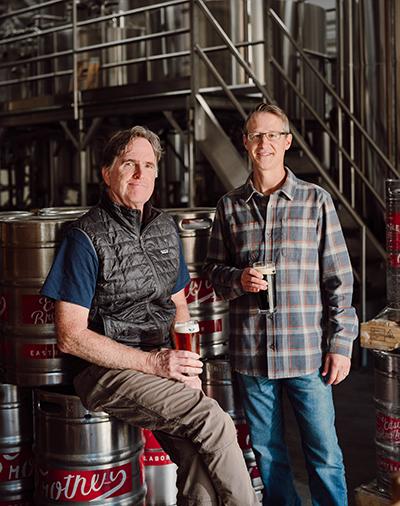 Rob Lightner and his business partner Chris Coomber opened East Brother Beer Company, a brewery and taproom in Richmond, California with the idea that beer can be a democratizing force—by being more accessible to those who wish to try new "potions," enjoy some downtime and foster relationships in an inclusive community.
With Rob's previous experience working in corporate and business development for nonprofits and for-profit organizations, he focuses on the business development side of the operation. Meanwhile, Chris is a master in brewing concoctions and deals with the production side of the business.
After quarantine and stay-at-home orders took over the country, Rob and Chris decided to modify their taproom model to offer curbside pickups and started shipping beer throughout the state, almost immediately.
"We huddled with our teams and came to the conclusion that we needed to set up an e-commerce site. Our modus operandi could not be the same, and we wanted to offer safe ways to continue to do business," explains Rob.
Once the Paycheck Protection Program (PPP) and Economic Injury Disaster Loan (EIDL) applications went live, Rob says he felt a lot of anxiety. "We didn't want to make any mistakes and indirectly miss out on any relief funding. Filling out the applications required great attention to detail." He explains that through technical assistance offered by Small Business Majority and the Small Business Administration, he was able to complete the applications successfully.
Rob and Chris were approved for a PPP loan almost immediately, while their EIDL application took nearly three months to be approved. "The PPP funds were a lifeline for our business. We used it mostly for payroll, and are confident we will receive loan forgiveness." Thanks to this funding, Rob and Chris have managed to keep their 12 employees on throughout the pandemic.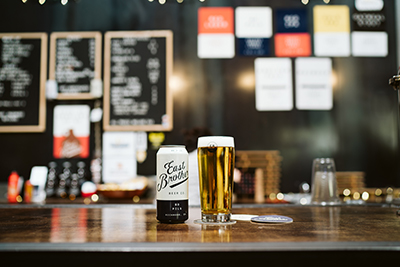 Their business is now bringing in different forms of revenue: While they've always been distributing to retail stores and serving customers at their taproom, they're now selling more cans online and via curbside pickup. They've also modified their beer releases to offer virtual taproom events. They ship out new products to a few known journalists, brewers, and avid beer connoisseurs to sample the product, and have a virtual conversation about it.
But with the pandemic continuing to drag on, they need a second round of PPP to maintain payroll and keep their business running smoothly. Rob explains, "A second round of PPP loans that are targeted for true small businesses like ours would be an enormous help, but time is of the essence."
However, with the Paycheck Protection Program expired and ongoing negotiations for a new relief package up in the air, small business owners are facing extreme uncertainty. And for businesses in California, they're facing an added obstacle: Last month's wildfires ravaged millions of acres, causing some of the world's worst air quality and putting a damper on restaurants and their plans to serve outdoors.
Luckily, Rob and Chris have found some stability amidst the chaos. "We have been fortunate to have a packaged (can) business that is going well at retail outlets such as grocery, liquor and specialty beverage stores," says Rob. "Though we're coming out of the 'high' season for beer, we anticipate a dropoff that's not as steep as usual, given the ongoing trend of home consumption."
Rob cautions that all the political infighting and uncertainty in D.C. is working against the interests of saving Main Street. He explains, "It feels like real help for small businesses is caught up in a political fight."