Blog Series: Meet our Outreach Team – Geri Aglipay
Friday, March 29, 2019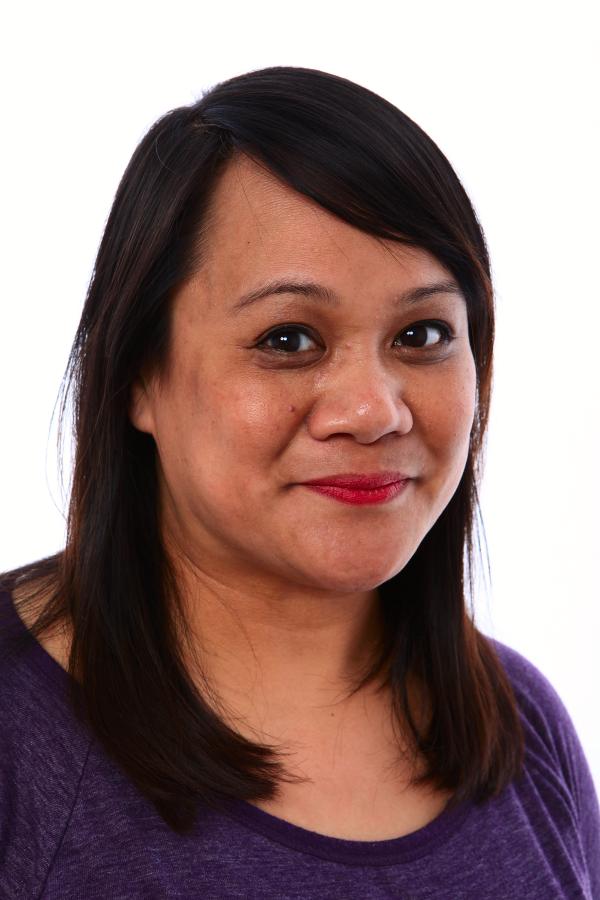 Small Business Majority's Outreach Team advocates for entrepreneurs on two fronts: It supports policies that would benefit small firms, and it offers workshops and events that help small business owners grow their companies. Over the coming months, we'll be sitting down with members of our Outreach Team to provide an introduction and let small business owners know how our team members can assist them.
In honor of Women's History Month, we're spotlighting Geri Aglipay, who holds a dual role as our National Women's Entrepreneurship Manager and Midwest Outreach Manager based in Chicago.
Q: Could you tell us what your position at Small Business Majority entails?
A: I conduct education and policy for Illinois and the surrounding greater Chicagoland area, which includes Milwaukee, Wisconsin and Northwest Indiana. I am especially focused on supporting women and business owners of color through our national Women's Entrepreneurship Program.  
Q: What first attracted you to small business advocacy?
A: I've always been involved in policy and national initiatives, so what attracted me to Small Business Majority was the chance to be a change maker and influencer of what constitutes stronger economic activity. I also love that I have the ability to work directly with entrepreneurs to help them understand how to grow and sustain their business. On the flip side, I also get to translate what policies mean for them and why it's important for them to be involved.
Q: What does your role as National Women's Entrepreneurship Manager entail?
A: My job is to evaluate our education for women entrepreneurs and ensure it meets the needs of the women we serve. I look at what it takes to prepare a woman to overcome the challenges of starting and running a business based on the economic and political climate. The challenges women face are more unique when you consider many of them are already working a full-time job when they are trying to start a business. And they are often not just the providers for their families, but also the caregivers, so women have different needs when running a business.
Q: What obstacles do women entrepreneurs face that their male counterparts might not?
A: In general, communities of color tend to avoid talking about financial capacity and wealth. Women are disproportionately more impacted by this than men, so you see, it's even more challenging for women of color who may not have been introduced to tools that are fundamental to starting a business.
Q: Besides your national work, what do you do to support female small businesses in the Chicago area?
A: In Chicago, we've started a series called "Be Your Own Boss," or BYOB, and it's a series of interactive roundtable discussions for women entrepreneurs. One goal of these discussions is to educate women on issues they may lack knowledge of, such as navigating accessing capital, credit building, wealth building and understanding retirements savings. But, we also engage women on how they feel about different policies that relate to the topic on hand. These roundtables give an opportunity to afford women something they often don't have time for but highly value, and that's connections for peer mentoring.
Q: What have you learned as an outreach manager you wish you could tell all small business owners?
A: I'm going to tell you something that a business owner told me the other day. Even though he is now a very successful business owner, he said, "I wish I had met you four years ago."
I can't underscore enough the importance of our education on accessing responsible capital. What so many of our partners value is that we are unbiased and we have connections to many nonprofit and community lenders, as well as relationships with business service organizations that offer no and low-cost counseling and training. I wish that more small business owners learned access to capital before anything else. It's better to know what to look for before you need the money than when it's too late.
Q: What do you hope to accomplish in your next year at Small Business Majority?
A: I hope to use this new era in which people are re-examining the role and status of women to get women engaged on issues that have wide-reaching effects on our economy. If we have more women-friendly policies like access to family leave and affordable healthcare, women entrepreneurs will thrive, which, considering women's purchasing and buying power, helps to grow community prosperity for all.  
If you are a small business owner who is interested in engaging with Geri and Small Business Majority on women's entrepreneurship issues, you can fill out our spokesperson form here.