Ira Gotliboym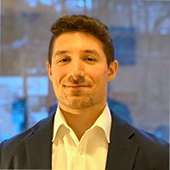 Ira Gotliboym is Small Business Majority's Research Analyst. He helps conduct research on public policy issues surrounding small businesses, assists with developing questions for surveys and polls, analyzing research findings, and helps with managing research vendor relationships.
Before joining Small Business Majority, Ira was an Economic Research Fellow at the Small Business Administration- Office of Advocacy, where he provided economic data on small businesses to media outlets and congressional staff. In addition, he aided with reviewing economic impacts of federal policies on small businesses. During his fellowship, Ira released two fact sheet publications on the breakdown of immigrant ownership throughout small businesses.
Ira holds a Master's degree in Applied Economics from the University of Maryland and Bachelor's degree in Economics from Rutgers University.
Use this form to contact Ira: