National Small Business Council
Our Small Business Council consists of small business owners from various industries across the nation. Council members volunteer their time and entrepreneurial expertise at board meetings, public events and in the media to help Small Business Majority identify and address the biggest issues facing small businesses today.
Talibah Bayles
Talibah Bayles is a Birmingham, Alabama native and national business advocate on a mission to bring genuine solutions for ignored small businesses. She is the driving force behind TMB Tax & Financial Services, a full-service tax advisory & small business financial wellness firm with clients across the United States. Talibah is also the Founder & CEO of Access Granted, Inc.—a 501(c)(3) with a mission to advance economic opportunity for women and minority-owned businesses.  
In February 2022, Talibah launched the Black & Bankable CEO Podcast, a show devoted to accomplishing her personal mission of closing the small business financial literacy gap for Black and minority-owned businesses.  
Talibah is a 2021 graduate of the Small Business Administration (SBA) Emerging Leaders and the National Association of Women Business Owners (NAWBO). She currently serves as a chartering member of the NAWBO Alabama Chapter and member of NAWBO's National Advocacy Group.  Ms. Bayles also served as a member of the City of Birmingham's Inaugural Small Business Council (SBC) from 2019-2021.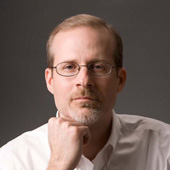 Mike Brey
In 1992, after working for large retailers throughout college, small business owner Mike Brey knew he understood the ins and outs of professionalizing the retail workforce. Mike believes a successful retail business takes employees who know the product, are happy with their job and provide excellent customer service. This combination proved to be a recipe for success. Hobby Works has two locations in Maryland with 24 employees.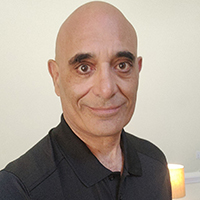 Clifton Broumand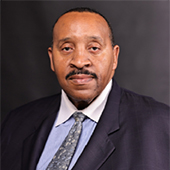 Leo Carr
Leo Carr, Executive President for the Elite Group, brings a wealth of experience andexpertise to his role as President of the organization. His career with the company began in 2018 as the President of Elite School Staffing. Prior to his employment with Elite, Carr was a 20-year sales veteran for Phillip Morris who capitalized from his unique management and leadership style. Under his supervision, Phillip Morris later became the tobacco and food giant known today as the Altria Group. Leo's strength in sales, management, and bargaining proficiency lead to several advancements, including his position as Senior Account Manager for several metropolitan markets, including Flint, Saginaw, and Chicago, Illinois.
After years of managing and supervising a collection of diverse corporations, Leo decided to use his skills to establish Express Personnel Staffing, a business franchise he owned and operated. He specialized in corporate sales, recruiting, training, business development, and account management. Carr mentored other new franchise owners, helping them establish successful businesses. Leo built a brand and reputation for cultivating leaders in the industry, which lead to the expansion of Express Personnel Services throughout southeast Michigan.
Carr's credentials also include diversity and inclusion management with The Resource Network and The Arab American and Chaldean Council where he held various executive positions.
Leo Carr attended Michigan State University and graduated from the University of Phoenix with a Bachelor of Science degree in Business Management.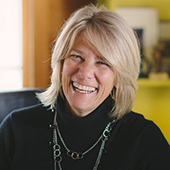 Nancy Clark
Nancy Clark has owned Drive Brand Studio, a branding and advertising agency since 1997. Her firm's clients include medium-size and small businesses from Maine to Colorado, as well as nonprofits and government agencies. A committed community activist, Nancy was a founding member and President of the White Mountain Community Health Center Board of Trustees, a nine-year member and three-term President of The Memorial Hospital Board of Trustees in North Conway, NH; and was appointed by New Hampshire Governor Maggie Hassan to serve on the state's Health Exchange Advisory Board. She has served on the board of the NH Business and Industry Association, and currently serves on the board of directors of the Mt. Washington Valley Economic Council and the Book Love Foundation.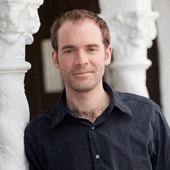 Zachary Davis
Zachary Davis is the co-owner of The Glass Jar, a farm to table restaurant group based in Santa Cruz, California, with a focus on the nexus between sustainable food and community. The group formed in 2010 with the opening of The Penny Ice Creamery, an ice cream manufacturing and retail business dedicated to the use of organic, locally sourced and seasonal ingredients.
Carrying forward this philosophy, the restaurant group now includes two additional Penny Ice Cream retail outlets, as well as The Picnic Basket Cafe, and most recently Assembly Restaurant which opened alongside the POPUP annex in March of 2014. Zachary chairs the Santa Cruz Downtown Commission, is Vice-Chair of the Board of Directors for the Santa Cruz Downtown Management Corporation, and is Treasurer and Board Member of Visit Santa Cruz County. He enjoys exploring all that the Santa Cruz region has to offer with his wife and three children.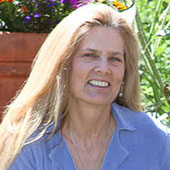 Tracy duCharme
In 2009, Tracy duCharme's extensive background in illustration and design inspired her to open a paint your own pottery studio, Color Me Mine, in Colorado Springs, Colorado.
Over the past few years, Tracy has become an incredibly vocal advocate for small business issues at both the state and national levels. Tracy has spoken out on behalf of Color Me Mine's nine employees, as well as her fellow entrepreneurs, on issues like minimum wage, employment nondiscrimination and healthcare.
Tracy continues to draw and paint in her spare time, and she also enjoys maintaining her ranch in Elizabeth, CO with her husband. Attending to llamas, chickens, honeybees, giant dogs and barn cats is a labor of love for them.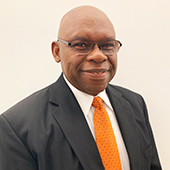 Harland Henry
Harland Henry is the founder and owner of SunBiz Showcase Alliance, LLC., an economic and community development advocacy company focused on the development of small enterprises based in Tampa, Florida. Harland has a history of working with and promoting the development and building of relationships for small businesses. Before relocating to Florida, he created a state-wide program in Connecticut to develop, sustain and grow small businesses under the banner of the Office of the Secretary of the State. Over a period of 10 years, he was involved in the growth of more than 7,000 small businesses, with many of them winning corporate, state and federal contracts.
A native of Antigua, Harland has been selected as an SBA Advocate of the Year and Connecticut Micro Business Advocate of the Year. He is a frequent guest speaker at the Tampa Bay Black Heritage Business Seminars, and has addressed the University of South Florida graduating business class. Harland also serves on the Hillsborough County's Economic Development Innovative Initiative (EDI2) Advisory Council and is a member of TIE Tampa Bay.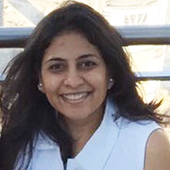 Neharika "Neha" Mehta
Neharika Mehta (Neha) is a co-founder of Seashore Solutions LLC, an economically-disadvantaged woman-owned small business (EDWOSB) and HUB-certified small business focused on software solutions and consulting that specializes in Enterprise Application Development using agile methods. Neha has 19 years of experience in all aspects of business operations and software development. As a tech entrepreneur, she has provided client-centric solutions, implemented changes and modernized processes to solve every day business challenges. Prior to founding Seashore Solutions, Neha worked in many different industries and companies, including The World Bank, Sony Electronic, E*TRADE, Bank of NY Mellon and Dun & Bradstreet. As a serial investor, she has various private real estate investments.
Neha has degrees in Management of Information Systems, Bachelors in Marketing and Bachelors in Finance. Neha is passionate about learning new technologies. She focuses on building relationships and likes meeting new people. Neha is also a member of TIE Austin.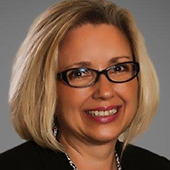 Monica Miller
Monica Miller, President of M. Miller Development Services, LLC, provides consulting services to local, regional, state, and national organizations in community economic development--revitalization, small business development, and redevelopment in downtowns and rural communities creating places for businesses to be successful. Monica has extensive experience in project and program management, strategic planning, facilitation, community and organizational assessments, and coaching services with non-profit, government, higher education, and private sector clients. She has worked throughout West Virginia and 25 states connecting resources, process, and leadership in transitioning economies.
Prior to founding M. Miller Development Services, LLC, Monica managed state and federal Neighborhood Investment Tax Credit and Appalachian Regional Commission funding programs for the West Virginia Development Office as the Manager of Local Capacity Development and was a long-term State Coordinator of Main Street West Virginia.
She has served in many leadership roles such as Chair Emerita and former Trustee of the National Trust for Historic Preservation, Founding Chair of the National Main Street Coordinators Executive Committee, Senior Warden and multiple term Vestry Member of Saint Mark's Episcopal Church, Advisory Board of the WV Small Business Development Center, and various other boards and organizations. She currently serves on the WV Community Collaborative Network Steering Committee, the Board of Directors of the Preservation Alliance of West Virginia, and the national Business Council of Small Business Majority.
She is certified by the National Development Council as and Economic Development Finance Professional, a graduate of the Economic Development Institute of the University of Oklahoma, is licensed to teach Ashaya Yoga, and has a Bachelor of Science in Recreation Planning and Administration from West Virginia University.
Vernita Naylor

Vernita Whitaker-Naylor founded her company, Jabez Enterprise Group (JEGroup) more than 20 years ago with a focus on helping businesses from diverse industries manifest their vision, become inspired, and incorporate support services so they can fulfill their mission and reach their goals. JEGroup provides these gems through leadership, education, training and motivational speaking engagements.

Vernita is a twice-published author of Get the Cheese, Avoid the Traps: An Interactive Guide to Government Contracting and Speaking in Colors. Get the Cheese is a hands-on supplemental resource guide designed to help business owners and buying agencies create effective partnerships within the procurement and supplier diversity industries.

As an advocate, she had been invited to Capitol Hill to speak on behalf of small businesses and has served on several advisory councils, policy, and commission boards and lent her voice to press releases, business journals, publications, and advisory and policy firms. She has spoken on issues including voting rights, historical buildings, national parks, birth control, reproductive rights and other matters that directly influence the lives of small business owners.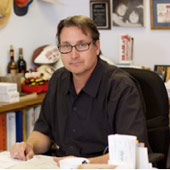 Ron Nelsen
A small business owner residing in Las Vegas, Nevada, Ron Nelsen took full ownership of his family's small company, Pioneer Overhead Door, in 1998. He employs five workers full time. Ron began his career in the family business at their Nebraska branch, which opened in the mid 1960s. Since the Las Vegas Valley location opened in 1978, Pioneer Overhead Door has been well known for its commitment to running an honest business, and offering quality garage doors and accessories.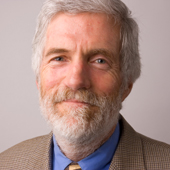 Mike Roach
Mike Roach is a seasoned entrepreneur who has co-owned Paloma Clothing in Portland, Oregon since 1975. The 1,500-square-foot retail store has 15 employees and sells a wide variety of women's apparel, jewelry and accessories. In addition to co-owning his business, Mike has been president of the Hillsdale Business and Professional Association for 25 years and sits on the board of the Alliance of Portland Neighborhood Business Associations.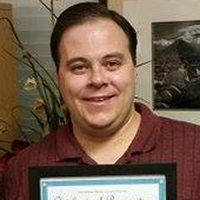 Adam Rochon
Adam Rochon is the co-owner of Sequoia Employee Benefits & Insurance Solutions, an insurance agency in Exeter, California that specializes in implementing benefit plan models and business solutions for companies of all sizes. Mr. Rochon followed his mother, and now business partner, Belinda Roberts, into the insurance and benefits industry and today they have a collective 28 years of insurance experience.
Sequoia Solutions' philosophy of being in the relationship business, not the transaction business, allows the firm to stand out among their peers. Because the business is family-owned, their clients can count on the company's longevity and know they will stay in trusted hands.
Mr. Rochon is also committed to staying abreast of best practices in the insurance field and advocating for health insurance improvements. He's involved with the California Association of Health Underwriters, and is currently the President-Elect of the Central California Chapter. He also works closely with lawmakers in California and D.C. to help them understand and make improvements to regulations that impact the Affordable Care Act.
Janna Rodriguez
Janna Rodriguez is an owner and provider at the Innovative Daycare Corp, located in her hometown of Freeport, N.Y., where she promotes a safe and fun environment, develops strong relationships with parents, and models appropriate social behaviors to cultivate development of interpersonal communication skills. Prior to this position, she worked as a co-owner/provider at Juliet Little Angels, LLC.  
 
Janna began volunteering for political campaigns at age 16, working on campaigns from the local school board to national presidential elections. She now focuses on her entrepreneurial pursuit and community involvement as an active member of many community organizations including DANR, NAACP, Freeport Chamber of Commerce, Long Island Center for Business & Professional Women, and the Nassau County Democratic Committee. 
LaJuanna Russell
LaJuanna Russell is founder and president of Business Management Associates, Inc (BMA), a business process and human capital management firm. Ms. Russell possesses more than 20 years of experience in all aspects of business operations and government contracting, serving federal and state governments and international entities. She has broad and deep knowledge of the IT industry, business operations, and human resource management. Ms. Russell founded BMA in 2006 to continue the initial software life cycle development work she began during her consulting career, but with an emphasis on the integration of people and process. She has developed BMA from the ground up, establishing the technical and operational infrastructure, and the employee and client-focused culture her firm is known for.