Small businesses struggling to access healthcare during COVID-19 pandemic
Date:
Wednesday, March 31, 2021
Historically, small businesses have struggled to access health coverage due to the cost, representing a disproportionate number of the working uninsured prior to the implementation of the Affordable Care Act (ACA). And when they have been able to afford it, small businesses often paid more than their larger counterparts. These barriers are now being exacerbated by the COVID-19 pandemic, as small businesses are forced to lay off or furlough employees and make cuts to benefits in order to survive the ongoing economic crisis. This is an even greater challenge for business owners of color who have faced inequitable access to capital and emergency resources during the course of the pandemic. A recent national survey of small business owners sheds light on these ongoing issues facing small businesses, as well as their views on policy solutions that could help them access and afford coverage into the future.
The poll, conducted by Lake Research Partners, surveyed 500 small business owners nationwide, and included oversamples of Black, Latino and Asian American/Pacific Islander (AAPI) entrepreneurs to better understand the disproportionate impacts of the pandemic on small businesses owned by people of color. The survey reveals more than 1 in 3 (34%) small businesses report it's been a challenge to obtain health insurance coverage for themselves and their employees during the pandemic. Black, Latino and AAPI small business owners are more likely to list this as a challenge than white small business owners (50% Black, 44% AAPI and 43% Latino small businesses).
Figure: Small businesses owners struggling to access health insurance for themselves and their employees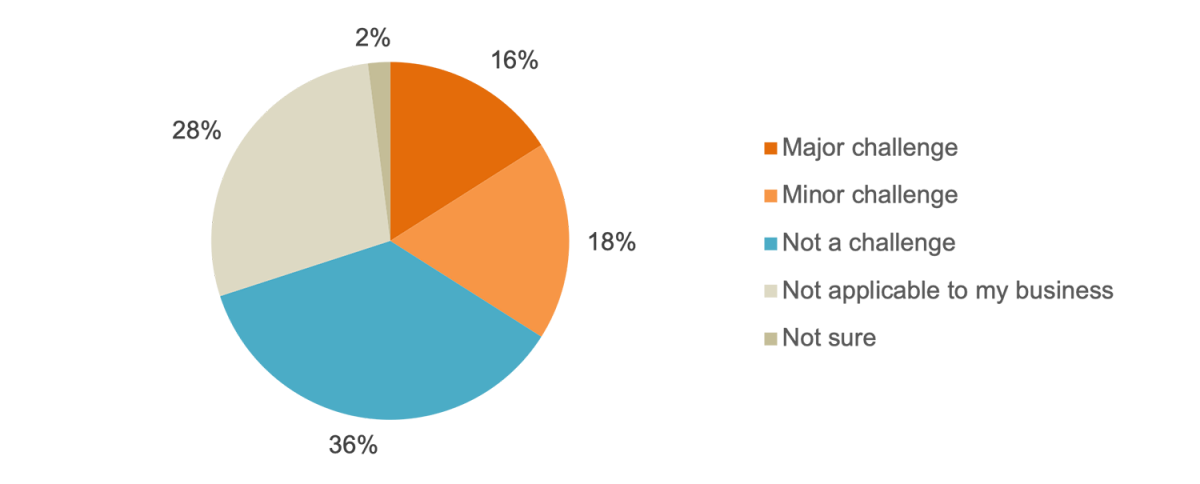 It's important to note that many small businesses continue to make difficult decisions to keep their businesses afloat. This is particularly true for small business owners of color who have faced greater financial setbacks during the pandemic and have struggled to access emergency funding due to systemic barriers in our banking system. These challenges are affecting the ability of small employers, particularly business owners of color, to keep employees on payroll and maintain healthcare benefits. Sixty percent of all small businesses that reduced their number of employees at the height of the pandemic last year have not yet been able to fully restore their employee headcounts to pre-pandemic levels. What's more, 16% of small business owners said they plan to make changes or reduce healthcare coverage in the next few months in order to keep their businesses open. Entrepreneurs of color are more likely to make this change (30% AAPI, 28% Black and 22% Latino).
As these numbers reveal, many small businesses would benefit from solutions that would make it easier for them and their employees to afford and access health coverage.
Figure: Small businesses' views on healthcare policy proposals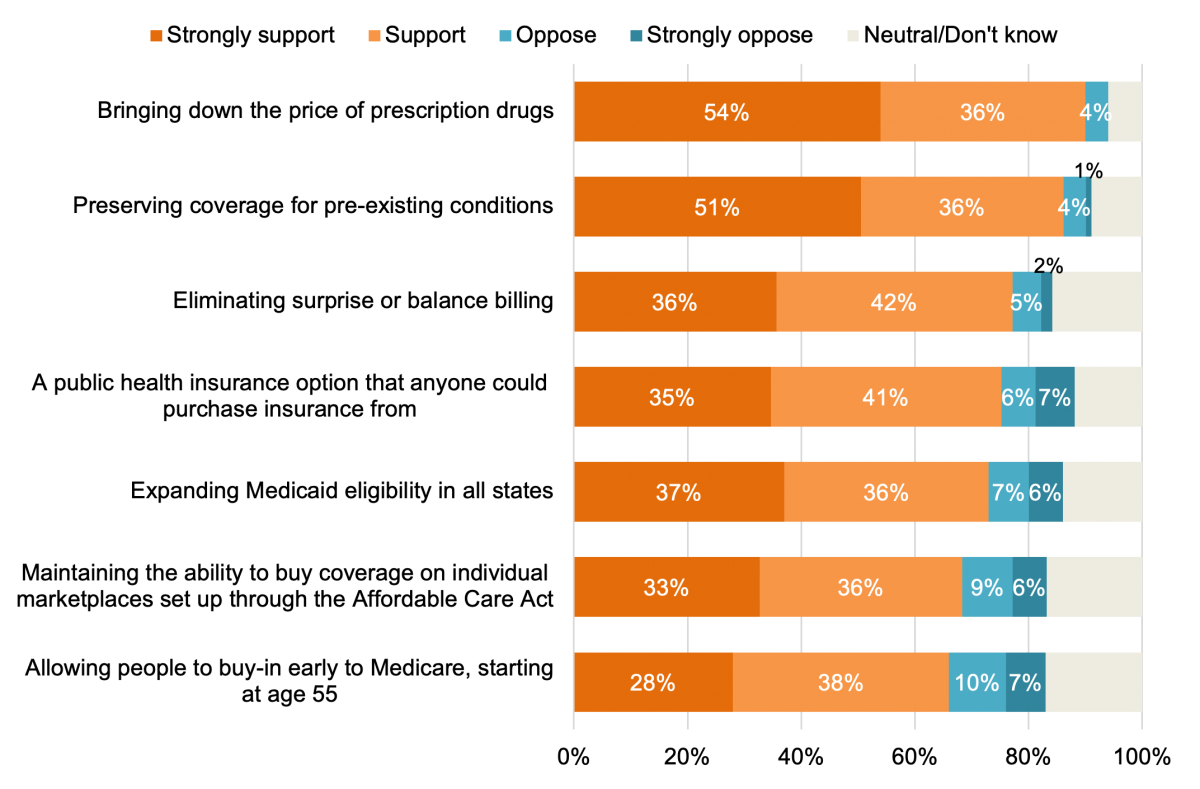 Taken in total, the survey reveals the extent to which the economic crisis caused by the COVID-19 pandemic has pushed small businesses to the brink, and many entrepreneurs and small business employees are struggling to access health coverage as a result. As policymakers continue to address ways to make healthcare more affordable and accessible during this critical time, it's important that they keep these issues front and center.