Veteran small business owner shows meaning of perseverance during a pandemic
Wednesday, November 11, 2020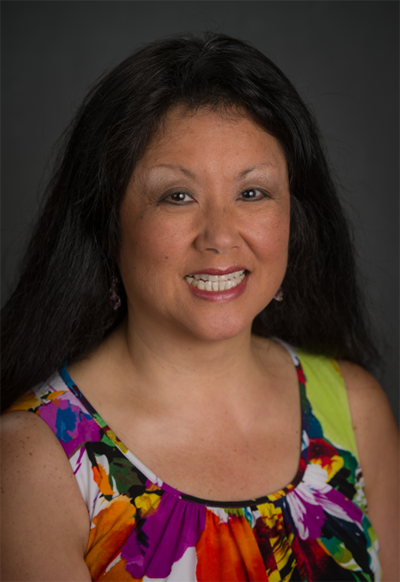 Tammy McDaniel started working in travel management after serving in the Iowa National Guard for five years and the U.S. Air Force for more than two years, but she's always had a curiosity and passion for the travel industry. As a young woman who vacationed with her family every year, she found travel booking to be an interesting way to make a living. She sought opportunities to help her learn more about travel management, and eventually she opened Tammy's Journeys in Fort Walton Beach, Fla.
As a veteran woman of color and business owner, Tammy worked incredibly hard to achieve success during a time when travel agencies were on the decline. Often denied capital by banks due to a boom in independent travel booking, Tammy continued to chase her dream and grow her business from $150,0000 in travel sales during her first year to a $2.5 million business just last year. She had anticipated a whopping $3 million in bookings for 2020 while working more closely with international cruises, until the coronavirus pandemic shuttered her business.
And for Tammy, the coronavirus has been utterly chaotic and soul-shattering. From quarantines, to stay-at-home orders and limited international travel, Tammy is pondering what to do next. She explains, "I only get commissions once people actually travel. With the pandemic affecting everyone's plans, most of my clients have either cancelled or rescheduled their travel plans until next year, even until 2022. I've had no income since March."
Today, Tammy is grateful to have received a loan from the Paycheck Protection Program (PPP) and a Gulf Power Grant, which served her to keep herself afloat and keep her employees on payroll. Though new bookings have vanished overnight, she and her employees continue to work around the clock to assist her clients with cancellations and by rescheduling bookings.
She didn't apply for an Economic Injury Disaster Loan (EIDL) immediately, as ongoing misinformation made her believe that she couldn't apply to both PPP and EIDL. "Small business owners battled constant changes and misinformation. It's a miracle some of us received the help we so desperately needed during this turmoil."
Tammy received notice of her approved EIDL request in August. She shares, "I have exhausted all early relief funding, and I'm down to the EIDL. I've budgeted the leftover relief to last me through June of 2021." Tammy estimates she will not be able to generate the same level of revenue she is used to until 2023.
But between now and 2023, what is a small business owner to do? Tammy is under extreme pressure to keep her business functioning, learning about travel restrictions and border closures, cancellation policies and so forth until a vaccine is deployed.
She explains, "At this point in time, the travel management industry is in serious jeopardy. Other divisions within the hospitality industry have managed to stay somewhat going, and there are plenty of resources available for them to access capital. But my business is stuck—simply stuck with zero dollars coming in. We are at the mercy of policymakers, who must come to an agreement soon on a long-term solution to save Main Street."
Still, Tammy is remaining calm and persevering through the storm. She has between now and June of next year until she's able to receive more relief funding. It will take time to restore confidence in the travel industry, when people can travel safely in and outside of the United States. Until then, Tammy is holding on to hope and testing the waters in destinations where COVID-19 testing isn't required for travelers, in an attempt to get some incoming revenue.
Small Business Majority is sharing stories like Tammy McDaniel's to educate policymakers about what small business owners need in order to survive this crisis. Help us spread the word that policymakers need to do more to support business owners in order for our economy to recover by sharing your story or signing our letter to Congress to ask for long-term relief.