Texas business owner delivers subscription boxes to uplift and empower Black-owned businesses
Wednesday, February 9, 2022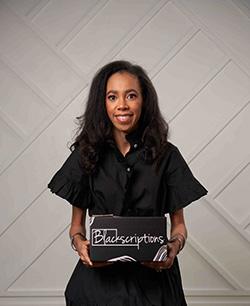 Lauren Fontaine's small business, Blackscriptions, is a quarterly subscription box full of goodies from a selection of Black-owned businesses. What's different about this subscription? There are a couple of things, the most significant being its objective. Lauren calls her boxes a conduit, connecting others to Black-owned businesses needing further support and sales.
"I launched Blackscriptions out of my desire to economically uplift and empower Black-owned businesses," Lauren said.
The idea of supporting Black-owned businesses is not something new to Lauren.
In fact, it comes from deep down in her family roots. Lauren is a descendent of a slave who broke down barriers by being elected, twice, to the Texas Legislature during the Reconstruction era (1863-1877). She mentioned his platform was focused on uplifting the Black community.
When Lauren was growing up in Houston, she and her parents would spend Saturday mornings running errands. Instead of visiting grocery stores and dry cleaners closer to their home, they would purposefully drive farther into the community to support Black-owned businesses.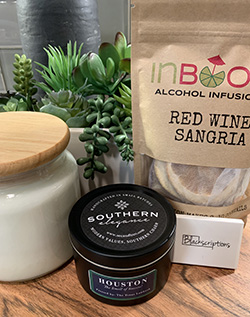 "One of the key tenants of our family is that we should always support the Black community and put our efforts toward it," Lauren said. So, in April of 2021, Lauren decided to start her own business committed to supporting other Black entrepreneurs.
Blackscriptions currently sells their Black Wax box, which includes at least two full sized artisan candles, a mystery gift and more. Lauren is planning to launch a Black Spa box in the near future. In their first year of business, Blackscription sold 125 subscription boxes.
Lauren spends her time searching for products and businesses to feature in her boxes and is excited to share them with her customers.
"I don't plan on becoming a millionaire or billionaire based on Blackstriptions; I don't see that," Lauren said. "But what I do see are the companies we are uplifting becoming larger and more successful."
One of the first vendors Lauren partnered with has just opened her first brick and mortar store.
Lauren sees potential and growth not only from Blackscriptions, but all the other Black-owned businesses she works with.