Stellar Service Pays Off Big for Small Payroll Company
Friday, May 16, 2014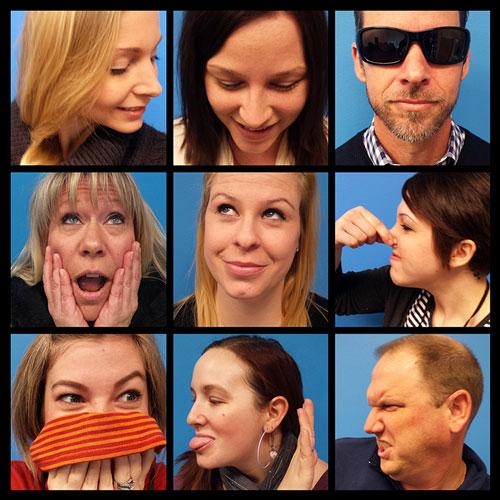 Small Business Majority held a photo contest to find the most creative small businesses around for National Small Business Week. Each day, we'll be highlighting one of the winners in a profile on our blog. The winner of Small Business Majority's 2014 photo contest is AmCheck!
As one of the founding partners of AmCheck, a small business that provides flexible payroll services including human resources and benefits, Mike Francone's risky decision to leave one of the nation's largest payroll companies to start his own has paid off in spades.
"My partner and I started [AmCheck] from my basement," Francone said. That modest start couldn't eclipse the drive Francone had to build his own improved payroll service model.
"[The] two of us started with a dream to offer terrific service," he said. "We thought we could service companies better. Based on our growth and net promoter survey scores, we were correct." Francone notes that AmCheck's net promoter score, a figure used to measure the loyalty that exists between a provider and a consumer, is the highest published in their industry.
AmCheck's main focus is on innovation and improvement, harnessing new technology and ideas for single-source payroll solutions.
"I had lunch with one of our long-term clients, and he thanked me for bending over backwards to help him," Francone recalls. "I thanked him and he said, 'You guys are the best because you have products like the big guys, but service like a mom and pop shop.'"
With more than 22 years of experience in the payroll industry, Francone has solidified AmCheck as a nationwide leader with accolades and satisfied customers to boot.
In fact, the overwhelming vote of customer support for AmCheck is what truly sets them apart from others in the industry. "This is crucial in payroll/HR administration because 81.4% of all companies stay with a provider for service, not price."
Being the smaller guy does come with its set of challenges, specifically in terms of marketing. "We can't compete from a marketing standpoint with the public companies, we just don't have the resources," he said. "That being said, we have had steady growth in every quarter since inception." Most of that growth is attributed to glowing referrals from customers.
That is undoubtedly what it all boils down to for Francone – his customers. "I get so happy talking to clients," he said. "There's something about helping a company that started from scratch like we did. It feels amazing."
Building AmCheck from scratch is also a particular point of pride for Francone. "Watching our staff grow, from college grads, to marriages, to growing families – seeing it all grow right in front of you is wonderful."
And as AmCheck looks to cash in on a huge piece of technology that Francone says will end up helping his clients tremendously, the little payroll company that could is aiming to become the little payroll company that will.
"Expect to hear the name AmCheck in the next decade as a major player nationally."