Rebel baker brings artisan bread to Denver
Wednesday, January 8, 2020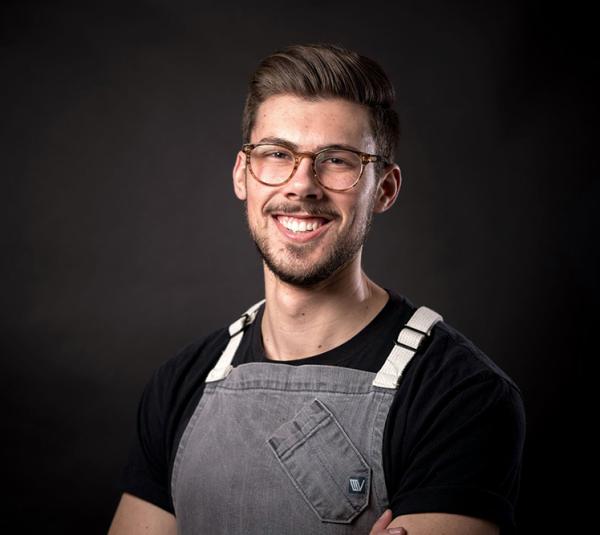 Zach Martinucci sees bread as much more than the bookends to a sandwich—he views it as a way to connect with his neighbors, friends and family. Before opening Rebel Bread in Denver two years ago, Zach used his unique recipes to make loaves based on his friends' personalities. One friend, who he describes as "sweet, spicy and a bit nutty," was delighted to receive a sourdough loaf made with cayenne pepper and candied pecans.
Zach carried this quirky approach to bread into his business with menu items like baguette bagels and pastries made from brioche dough rather than croissant dough. He explains, "Everything is just different enough. It's still recognizable, but hopefully, it makes you think a little bit about what you're eating."
Growing up in the Bay Area in a family of food lovers inspired Zach to study Culinary Anthropology at the University of California, Los Angeles. After graduating, he was invited to help a cousin open a bakery in the Los Angeles area, which was when he first fell in love with bread baking. He was so inspired by his experience in his cousin's bakery that he enrolled in the San Francisco Baking Institute.
Then two years ago, Zach moved to Denver to join his childhood friend Rene, who was running her own wedding cake business. The two partnered up over their mutual love for baking and opened Rebel Bread. But despite their baking expertise, they discovered that starting a new business in a new city was a daunting and challenging undertaking.
Zach explains, "Knowing where to start is the most challenging part about opening a business."
Luckily, Denver is a start-up friendly city and once he located the available resources, Zach was able to start taking advantage of them very quickly. Zach and Rene have already successfully secured wholesale partnerships with local coffee shops, started holding baking classes for their fellow bread enthusiasts, began a weekly bread club and connected with a new community.
Through this business, Zach hopes to challenge people's relationships with food by creating something that makes his customer's tastebuds think. Although he came to baking fairly recently, he says he has always been very drawn to unique ways of sharing stories and communicating with others.
"I've found that bread is a surprisingly excellent canvas for storytelling, which is probably why I love it so much."
Connect with Rebel Bread on Instagram.