New restaurant owner perseveres to keep feeding her Chicago community
Friday, April 9, 2021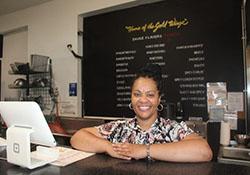 Most first-time business owners struggle to be profitable during the early stages of their business venture. But when you add a global pandemic into the mix, the chances of being profitable essentially go out of the window. This was the case for Nichole Jackson, a former educator who decided to pursue her entrepreneurial dreams and become a restaurant business owner in 2019.
Nichole opened Bronzeville Wingz on the South Side of Chicago where she was born and raised. In an effort to help with the revitalization of her community, Nichole opened her restaurant to provide healthier fast food options in a food desert area. She hires locally, and gives back to her community by feeding the homeless once a month.
Her restaurant specializes in battered or naked boneless, party and whole wings, and with more than 30 sauce flavors, Nichole puts the "z"ing in wings!
While Nichole may be serving up one of America's most popular foods, she knew she'd still face an uphill battle to pursue her dream. She expected that she'd likely have to rely on her personal savings to launch her business because many business owners of color face systemic barriers to accessing traditional capital. Nichole has seen firsthand that minority-owned businesses like hers lack critical financial support from banks and financial institutions to help them start and grow. 
She shares, "A lot of entrepreneurs of color like me have to bootstrap our businesses. Most of us don't have a bank to rely on and can't even afford to set up proper payroll to pay ourselves and workers in the first year of business." 
So when COVID-19 shut down the economy in 2020, she was all out of financial reserves to keep her restaurant afloat. Once Congress passed stimulus relief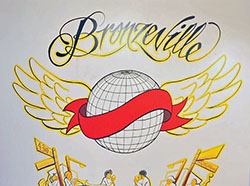 last year to aid struggling small businesses, Nichole applied to the Economic Injury Disaster Loan (EIDL) program, and was denied a loan. She decided to appeal the U.S. Small Business Administration's decision, and finally received vital funding that sustained her in 2020. She also applied for a Paycheck Protection Program (PPP) loan, but she didn't qualify for PPP assistance because her business was too new. 
She explains, "These programs, although very helpful at first glance, fail to understand how smaller businesses are operated. They're not always set up correctly, which means they don't meet the requirements to receive the necessary funding to save them from shutting down. This needs to be addressed, if lawmakers are serious about helping and supporting job creators."
Since the pandemic started, Nichole has also had to contend with a substantial increase in food costs and supplies, which is already a challenge for those in the restaurant industry that historically faces low profit margins. She explains, "I'm trying my best to keep costs down but it's a challenge everyday. To make ends meet this past year, I worked another part-time job outside of the restaurant."
Many Black-owned businesses have seen an outpouring of support in the last year due to the rise in violent attacks against Black Americans, and Nichole's business has partially benefitted. But the support, she says, is not enough to offset the costs of running a business during a pandemic. 
She advises fellow entrepreneurs to "Look at where you can shave costs. Is there something that can be eliminated or adjusted? Pay attention to weekly expenses because they are constantly fluctuating."
Nichole says she is thankful to organizations such as Small Business Majority, Build Bronzeville, and other small business advocates for championing small business issues, and providing guidance and a voice for the hardest-hit businesses during the COVID-19 pandemic.