Millennial entrepreneurs rely on ACA to keep communities creative
Monday, January 30, 2017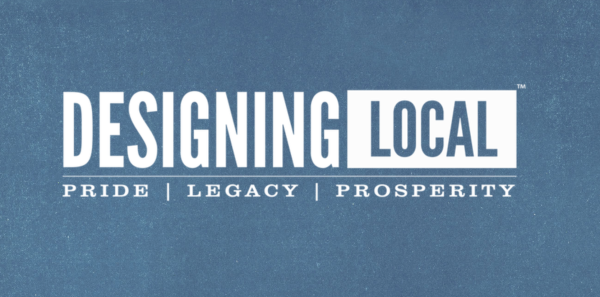 At Designing Local in Columbus, co-owners Josh Lapp and Amanda Golden are passionate about creating inspired community design projects that highlight local attributes. Their goal is not only to increase an area's aesthetic value, but to build relationships among the citizens who participate in these projects. It is a noble and unique effort to try to increase the quality of life in communities around the country, but the future of Designing Local will be in jeopardy if these entrepreneurs no longer have access to affordable health insurance.
Since opening in 2014, Designing Local has extended its reach from strictly local ventures to national preservation and urban design projects. In fact, the business' success has allowed Amanda's husband, Aaron, to quit his job in order to pursue his own dreams of becoming a business owner. The biggest hesitation when making this decision was the prospect of losing his insurance, as both he and Amanda were covered through his employer. However, thanks to the Affordable Care Act (ACA), Amanda and Aaron, as well as the rest of Designing Local's employees, were able to easily enroll in the individual marketplace through Healthcare.gov.
For Amanda, the most valuable aspect of their health coverage is the amount of money they've saved. Amanda and Aaron pay the same amount as they did for their previous plan and receive similar coverage under the ACA. And since they don't have to worry about their health costs, Amanda was able to allocate more money towards her growing business, which allowed her to hire two new employees.
According to Amanda, this is just one example of how "the ACA drives economic development in local communities and beyond."
Amanda's business partner, Josh Lapp, has reaped similar, if not greater, benefits from the ACA. Before the law's passage, Josh's pre-existing condition required him to keep his full time job while getting the business off the ground in order to remain covered.
He says that the ACA "removed the fear many would-be entrepreneurs feel about losing their health coverage." It allowed him to realize his dream of becoming a business owner while receiving the level of care required for his health issues, which would be impossible for him to pay for out of pocket.
"Repealing the ACA would discourage entrepreneurship. It will send a ripple effect to small businesses everywhere, and they are the backbone of the American economy," says Josh.
He is worried that if the ACA is repealed, he will be forced to leave the business to find employer-sponsored coverage. Amanda and her husband face a similar scenario, where one of them would be forced to rejoin the traditional workforce in order to access coverage.
Josh says, "If I could talk to a member of Congress, I would tell them that a vote to repeal the ACA is a vote to kill entrepreneurship, which is a key part of the American dream. It's not the American way."
Josh and Amanda echo the sentiments of countless entrepreneurs who have gotten coverage thanks to the ACA as they urge Congress to fix the law, not repeal it.
We want to hear how the Affordable Care Act has impacted small businesses and entrepreneurs so we can make the small business voice heard on this issue and others. Share your story with us in our Healthcare Story Bank.