Miami marketing firm rolls out the red carpet for employees
Friday, August 3, 2018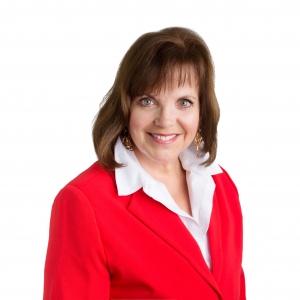 Ink Link Marketing has a unique approach to boosting the health and wellness of its employees. This includes monthly programs like "fitness-fat Friday," where staffers are encouraged to come to the office in workout gear, exercise together and reward themselves afterward by visiting a local cupcake shop.
"Fitness-fat Friday" is a pretty novel idea, and it is just one of the exceptional perks of working at Ink Link Marketing, a small business that also offers three weeks of paid vacation and a pet-friendly office, as well as weekly visits from a car wash specialist, manicurist/pedicurist, and a dry cleaning assistance. And did we mention it's located in Miami?
Kim Miller started Ink Link Marketing in 2012, and she currently has 10 full-time employees, six part-time employees and 10 contractors. Unsurprisingly she experiences little turnover–especially among her contractors.
Although Kim is able to offer many workplace perks that go above and beyond a basic benefits package, including a cell phone stipend and free daily breakfast, she does struggle with one specific benefit: retirement.
Kim currently offers a 401(k) with a 4% match and an end-of-year bonus, but that wasn't always the case. She originally started with a self-directed IRA, but later decided a 401(k) program would work better for her employees. Kim now pays for a third party company to manage the retirement accounts and also arranges for a financial literacy expert to educate her employees. She's trying to do right by her staff, but it comes at a cost.
"Offering benefits like a 401(k) is complicated. On one hand, it is a positive for the employee, but the costs, paperwork and time associated for the employer is huge," Kim said.
These hurdles explain why Kim is in full support of a statewide Secure Choice Savings Program, which is a publicly administered retirement savings plan that gives small firms an option for offering their employees access to retirement benefits at no cost to businesses.Kim knows mostsmall firms certainly can't afford the perks offered by Ink Link Marketing, and she recognizes thathelping small businesses offer a retirement plan through a publicly administered program would go a long way toward leveling the playing field for the millions of small employers struggling to compete with large corporations that offer a robust benefits package.
Kim has seen the pros of offering great employee benefits first hand: a boost in morale, decreased turnover and the attraction of top-level talent. What's more,helping small businesses offer basic benefits like healthcare and retirement is not only good for their employees, but their bottom lines too.
"Saving for retirement is such an important thing, and many people don't have the means to do it. Having a voluntary, state-sponsored program means more small business employees, like mine, will be financially secure at retirement age," Kim said.