Meet our Outreach Team – Tasha Brown
Thursday, February 23, 2023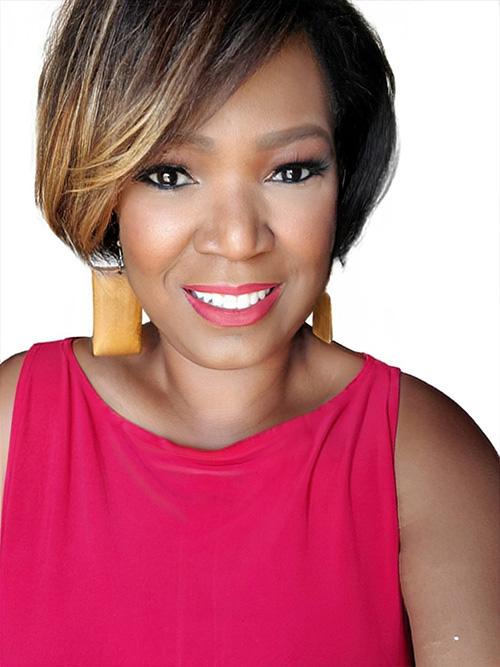 Small Business Majority's Outreach Team advocates for entrepreneurs on two fronts: It supports policies that benefit small firms and it offers workshops and events that help small business owners grow their companies. We have found this work to be even more important as small businesses experience rising inflation, supply chain disruptions and workforce challenges in the aftermath of the pandemic.
This week we are spotlighting Tasha Brown, Small Business Majority's Midwest Director, to let small business owners know how our team members can assist them.
Q1: Can you tell us about your position at Small Business Majority?
As Small Business Majority's Midwest Director, I direct our work in Illinois and Wisconsin. My role is diverse and affords me the opportunity to work with business owners, funders, lawmakers, allies and business service organizations all in the name of resourcing small business owners. I am responsible for developing and maintaining relationships with state and regional business organizations to educate the business community on a variety of business and public policy issues. I develop impactful and strategic partnerships with technical assistance providers to build the small business ecosystem. I also serve as a facilitator to analyze gaps in the entrepreneurial ecosystem and foster collaboration among local lenders and technical assistance providers with an emphasis on organizations serving women and BIPOC entrepreneurs. And, I participate in and coordinate with several issue-based advocacy coalitions on issues such as healthcare, paid family leave and the Earned Income Tax Credit to provide the small business perspective.
Q2: Can you tell me a little bit about your background? What were you doing before you came to Small Business Majority? What brought you here?
Prior to working for Small Business Majority, I worked with hundreds of entrepreneurs as a business advisor. I assisted many with starting and growing their business and helped them develop their business plan. I enjoyed helping business owners create a strategy for their businesses' growth. I also launched several businesses years ago and am very familiar with the frustration that comes with trying to build a business with limited resources whether financial, human or otherwise.
I decided to pursue the role of Midwest Director with Small Business Majority because it provided me the chance to address the issues plaguing entrepreneurs from a systemic lens. Working as a business advisor put me in a position to react to what had already been decided by an entrepreneur but working from this perspective allows me to be proactive and work to impact systemic changes on behalf of entrepreneurs. I wanted the opportunity to impact the systems and structures that prevent entrepreneurs from thriving and building the wealth they desire for themselves and their families.
Q4: What is your favorite part about working at Small Business Majority?
My favorite part of working at Small Business Majority is connecting and working collaboratively with our partners. We are all working to provide a better environment for entrepreneurs to grow and thrive. Working with our partners on big issues like closing the wealth gap, providing paid family leave for entrepreneurs, issuing a child tax credit, eliminating barriers to access credit, and so on, energizes me.
Q5: What have you learned in your first few months that you wish you could tell all small business owners?
Advocate for yourself. It is important for small business owners to understand they have power individually and collectively to make a change. They do not have to accept the conditions they currently face. They have the power to make a change. The change may not be as widespread as they would like but take the wins as they come.
You matter. I know some small business owners may feel as though they do not matter and that no one likes their business, likes them or even cares about them. I want to interrupt and disrupt that thinking to remind business owners that they matter and what they have to offer matters. I want to encourage them to find their target group and to build confidence in selling to that group.
It's OK to start small. This is my favorite lesson to share with small business owners. I want them to fight the temptation to overextend themselves with starting a business and start small. I want small business owners to be ok with starting and growing a side hustle into a business, if that is what they desire. Test the market, see if your idea is even worth pursuing while still working full-time and don't let your frustration with a current job, co-worker, etc., be the determining factor of you starting a business.
Q6: What goals do you hope to accomplish in the coming months at Small Business Majority?
My goal is to build our Midwest office. Small Business Majority has a history of great work in the Midwest and it is only right that we grow to meet the needs of the shifting landscape. There is a title of a book that claims, "What got you here, won't take you there." My goal is to build on what we've already done and 10x it!