Meet Our Outreach Team -- Awesta
Monday, March 9, 2020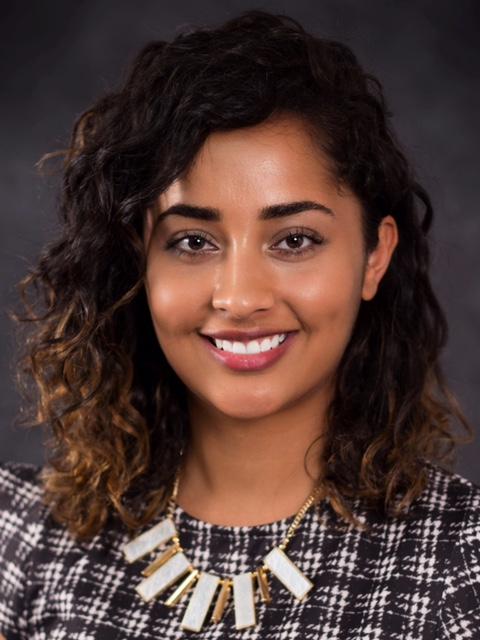 Small Business Majority's Outreach Team advocates for entrepreneurs on two fronts: It supports policies that would benefit small firms, and it offers workshops and events that help small business owners grow their companies. We're sitting down with members of our Outreach Team to provide an introduction and let small business owners know how our team members can assist them.
This week we are spotlighting Awesta Sarkash, Small Business Majority's Government Affairs Manager.
Q: Could you tell us about your position at Small Business Majority? 
I'm the Government Affairs Manager at Small Business Majority. This position is two-fold: I oversee our federal work and engagement on Capitol Hill, and (2) I also oversee our outreach work in Virginia, to support and uplift the small business voice in the Commonwealth. 
Q: Can you tell me a little bit about your background? What were you doing before you came to Small Business Majority? What brought you here? 
I was Director of Advocacy and Communication at the Coalition for Nonprofit Housing and Economic Development, a DC-based nonprofit focused on advocating for the preservation and expansion of affordable housing and supporting small businesses in the District. A lot of small businesses here are being pushed out due to increasing rent prices, chain companies entering the community and so much more. All of the work done at CNHED is vitally important, but what excited me the most was the small business policies and programs, and particularly, getting to coordinate details during DC Small Business Week. Small businesses have a unique culture and strength that make them the glue that binds communities together and I wanted to work at an organization that advocated for them nationally. That's why I was excited to join Small Business Majority. 
Q: Why small business owners? 
Most people know or are related to a small business owner and I'm no exception to that: I've had small business owners in my family and plenty of friends who have taken risks to start their own businesses. For immigrants especially, owning a small business is how you become part of a new community while simultaneously supporting the traditions you once knew. There's something powerful about bringing what you know to a new community and sharing it with everyone. 
Also, having grown up in Albuquerque, there's a strong small business community that New Mexicans are incredibly supportive of. A lot of that is represented in the form of restaurants offering some of the best food in the country, and what's not to love about that?
Q: How do you work to support small businesses in your local community?
I'm lucky because I live where I work, in Virginia. So while my policy work supports small businesses across the state, I also get to engage with those same businesses where I live. That means regularly shopping/eating local and spreading the word about Small Business Majority and how we can help them. 
Q: What is your favorite part about working for Small Business Majority?
My favorite part of working for Small Business Majority are my coworkers! Everyone is incredibly efficient and willing to lend a hand, but most importantly, we have fun in a healthy work environment. 
Q: Did you always know you wanted to work in education and policy? What attracted you to it when you first started?
I didn't know I wanted to work in policy/advocacy until I took AP Government and AP American History in high school. Studying didn't always come easy for me. I often had to study twice as hard to get an A in my classes, but I had an amazing teacher who loved both of these subjects and it really showed during her lectures. Our first test was really hard and I thought I did terribly, but I was surprised to see I got an A. For some reason, I just understood it much better than some other subjects. That encouraged me to participate in the Fred Harris Congressional Internship at the University of New Mexico. When I spent a semester in DC as an intern for a former congressman I told myself I'd come back, and I did! 
Q: What have you learned in your first few months that you wish you could tell all small business owners?
Small Business Majority offers so many pathways and resources to assist you, so connect with us anytime! 
Q: What goals do you hope to accomplish in your first year at Small Business Majority?
One of my major goals is to create a strong relationship with a network of small businesses, especially in Virginia. I learn the most from small business owners because they not only identify problems but always have suggestions on solutions to mitigate those problems.