Meet our Outreach Team - Antonio Aguilar
Friday, April 14, 2023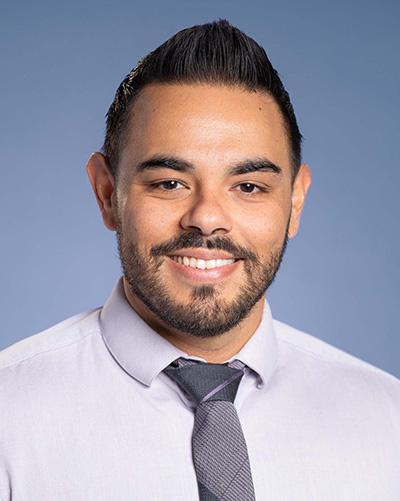 Small Business Majority's Outreach Team advocates for entrepreneurs on two fronts: It supports policies that benefit small businesses and it offers webinars and in-person events that help entrepreneurs grow their businesses. We have found this work to be even more important as small businesses experience rising inflation, supply chain disruptions and workforce challenges in the aftermath of the pandemic.
This week we are spotlighting Antonio Aguilar, Small Business Majority's new Central and Northern California Outreach Manager, to let small business owners know how our team members can assist them.
Could you tell us about your position at Small Business Majority?
As the Northern/Central California Outreach Manager for Small Business Majority, my focus is on building and maintaining strong relationships with small business owners, business organizations, policymakers and other stakeholders in the Central Valley and Northern California.
Can you tell me a little bit about your background? What were you doing before you came to Small Business Majority? What brought you here?
Throughout my career, I have worked in human resources, counseling assistance, outreach, communications and marketing. Prior to joining Small Business Majority, I worked for Fresno Economic Opportunities Commission, one of the largest community action agencies in the nation. I facilitated a variety of training sessions for all staff on a range of topics including conflict resolution, customer service, communications, team building and more. I later transferred to the equity and impact department, where I focused on building a values-based culture and breaking down silos. This work involved high level leadership development through manager training and leadership retreats.
How will you work to support small businesses in your local community?
I will be supporting entrepreneurs by helping them learn about the resources available to them so they can take advantage of these programs. My goal is to continue to expand and develop partnerships with local chambers of commerce, business associations and community organizations, and forge relationships with local businesses.
Why is your work with small business owners important to you?
Growing up in a small town, I realized the gap that exists in getting resources to underserved communities. Many of my family members, including my grandparents, are entrepreneurs and I believe that entrepreneurship can provide a path out of poverty by providing a source of income and wealth, as well as a sense of empowerment and control over one's own life.
What goals do you hope to accomplish in your first year at Small Business Majority?
One of my goals is to expand our reach to the rural communities in the Central San Joaquin Valley. I'd also like to expand our educational programming to include customer service best practices, including how to engage customers and handle complaints, and leadership and management, hiring and managing employees, creating a positive workplace culture, and developing leadership skills.