Justice-impacted entrepreneur highlights the importance of second-chance hiring
Tuesday, March 14, 2023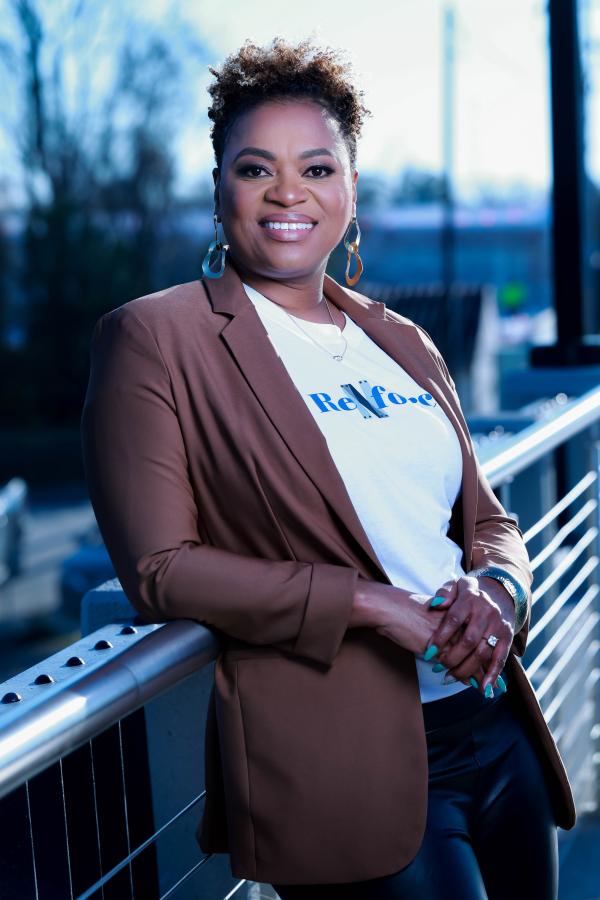 Savannah-based Charlotte Garnes worked for 11 years as a licensed mental health and substance abuse therapist. When she was only two credits away from receiving her Ph.D. in 2013, her life completely changed. She was sentenced to five years in prison as a result of unethical billing practices performed by employees under her supervision.
Forty-six months later, Charlotte was released. She was determined to take advantage of this second-chance in life, and quickly moved to re-enter the workforce. Despite her educational background, her options were severely limited due to the stigma surrounding her criminal history. She hoped to find employment in her field, but instead found a temporary job at a hotel to meet the conditions of her probation.
After some time, she began working at a nonprofit organization that focused on helping previously incarcerated individuals re-enter the workforce. Ironically, once the organization discovered that she was impacted by the criminal justice system, they let her go. Eventually, Charlotte landed on her feet and was hired by the Bail Project, a nonprofit organization that aims to pay bail for people who otherwise would not be able to afford it.
Charlotte was hurt and embarrassed by the stigma that made entrepreneurship and career advancement inaccessible. When she tried to start her own business, she faced numerous challenges ranging from barriers to obtaining occupational licensing to being able to afford startup fees. And she is not alone in facing these challenges: more than 70 million Americans, including more than 4 million Georgians, have a criminal record. These criminal records prevent them from pursuing opportunities to contribute to society and create a barrier to obtaining occupational licensing.
But small businesses can play a major role in supporting justice-impacted individuals. A recent survey by Small Business Majority highlighted a parallel issue–small businesses are currently struggling to hire and retain employees in a tight labor market. The survey found that small businesses in Georgia have the opportunity to tap into an underutilized pool of candidates to fill the gaps in their workforce by supporting criminal justice reforms.
Importantly the Georgia legislature is currently considering legislation to help address this issue. House Bill 334 and Senate Bill 157, if passed, would expand misdemeanor record clearing and open access to occupational licensing, which would address small business labor shortages, encourage entrepreneurship, and reduce recidivism. This legislation will go a long way towards ensuring more justice-impacted individuals are able to pursue entrepreneurship.
Charlotte is using her voice to educate businesses and policymakers on the benefits of this type of legislation, as well as second-chance hiring. In 2020, she successfully founded ReNforce, a nonprofit organization dedicated to removing barriers to employment by educating businesses on the benefits of second-chance hiring. In addition, ReNforce works directly with justice-impacted individuals, particularly women, to provide educational opportunities to improve their employment and mental health outcomes.
Charlotte is committed to supporting justice-impacted individuals like herself, so in addition to running her small business, Charlotte volunteers with an array of organizations including the Richmond County Reentry Task Force and the Homelessness Task Force. Charlotte is a Leading with Conviction Cohort 2020 Graduate from JustLeadership USA, a 2021 Women Organizing for Justice and Opportunity Graduate and a 2022 Women's Transcending Collective Leadership Fellow with Columbia University. She also serves as a mentor to young women across the globe who advocate for criminal justice and social and healthcare advancement.
With the voices and actions of individuals such as Charlotte, we can move the needle for justice-impacted individuals to build a more equitable and inclusive economy.