Immigrant business owner travels the world to share her knowledge on relaxation techniques
Wednesday, April 6, 2022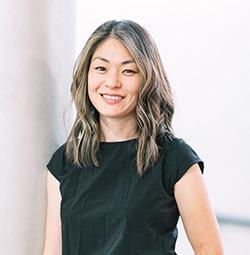 Sayuri Tsuchitani began her career as a hairdresser in New York, and her work launched her into opportunities to travel the world. As a Japanese immigrant, she says her career goal is to bring Eastern techniques of relaxation to help alleviate stress in Western cultures. Although her entrepreneurial journey hasn't always been an easy one, especially in light of the COVID-19 pandemic, Headspa EN in Beverly Hills, Calif. continues to prevail.
Sayuri first moved to the United States in 1998 in search of better opportunities. She moved to Europe for several years, and returned to the U.S. in 2010. She opened Headspa EN in 2018 to offer treatments that harmonize both physical beauty and psychological or emotional relief. Her entrepreneurial drive, she says, has pushed her to act on her ambitions.
She says, "Coming from Japan, there were expectations of what a woman should and should not do. I could never quite fall in line, and entrepreneurship allowed me to be more and get more out of life."
Sayuri travels back to Japan on occasion to hold trainings and seminars where she shares her knowledge of the Western techniques with young hairstylists.
She shares that her business was shut down for a considerable period of time in 2020, given that she operates in the personal care industry. This halted the growth of her business, and pushed her to reconsider her options.
Sayuri requested federal relief through the Paycheck Protection Program (PPP) during its first round of applications, but her request was denied. Her business didn't qualify for relief funding, which further hindered her ability to sustain her business.
She shares, "Thanks to the changes the government implemented during the second round of the program, I was able to receive capital. It didn't last forever, but it was a start."
Sayuri attended a Small Business Majority webinar in early February of 2021, where she learned about the California Small Business COVID-19 Relief Grant program. She received guidance from our team to complete the application, and subsequently received a $5,000 grant.
She says, "This aid will go a long way because I've been impacted so heavily by the pandemic given the industry I'm in, and I'm thankful to Small Business Majority for their support at this critical time."
Small Business Majority is spotlighting female entrepreneurs like Sayuri Tsuchitani to celebrate their accomplishments and highlight their contributions during Women's History Month.